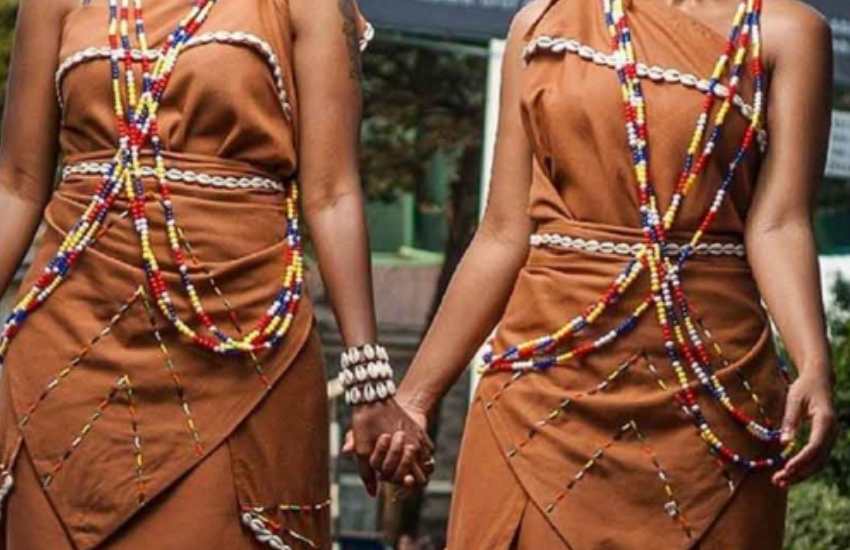 A lot has been said about Kikuyu women. In fact, of the women from the 42 ethnic communities, no other tribe gets as much flak as them. They have been accused of all manner of things; they not only 'sit' on their husbands, but also beat them up; they kill their men when bored with them to enjoy their property; they walk out of marriages old enough to produce grandchildren, and wags never tire of poking fun at their culinary skills.
Things seem so bad that some parents, including fellow Kikuyus, warn their sons against marrying these women. But why exactly are Kikuyu women so heavily stereotyped? Well, it is believed that more than females from any other community in Kenya, this lot conforms to the Western notion of 'liberated' women.
Sociologists argue that unlike other Kenyan women, most Kikuyus were emancipated from social shackles and domestic bondage long ago, and have perpetuated this 'liberation' from generation to generation. Could this be the reason why most Kenyan men date but fear marrying them? Is this why they have high expectations from men? So much that most men can't cope with them - or vice versa - that they run away (or get kicked out!).
Well, historical and anthropological facts reveal the Kikuyu community was, and partly still is, fundamentally matriarchal (led by women) and matrilineal (descended through mothers) and is suffering from the imposition of patriarchy upon it.
Wangu wa Makeri
The dominance of these iron 'ladies' can be traced back to chief Wangu wa Makeri. Folklore has it that she was the first and only female leader, appointed by the British, in the entire colonial period. Wangu was a no-nonsense leader who terrorised men. The fate of many depended on her whims.
Tax evaders peed and crapped on themselves at the mere mention of her name. Men feared meeting her, and always took cover when she was in vicinity. Reason? She rode on their backs, especially able-bodied ones, as a means of transport! Would you believe that?
Read Also: Why Kikuyu parents ship boys from Texas for 'irua' in Tigoni
Kiriro wa Njogu, a 76-year-old elder from Kiambu, humorously says Kikuyu women were liberated long ago and, pardon the pun, are used to 'being on top of their men', hardly 'taking things lying down'. "Kikuyu women were emancipated from shackles of oppression before Kenya's independence. Many draw inspiration from Wangu wa Makeri.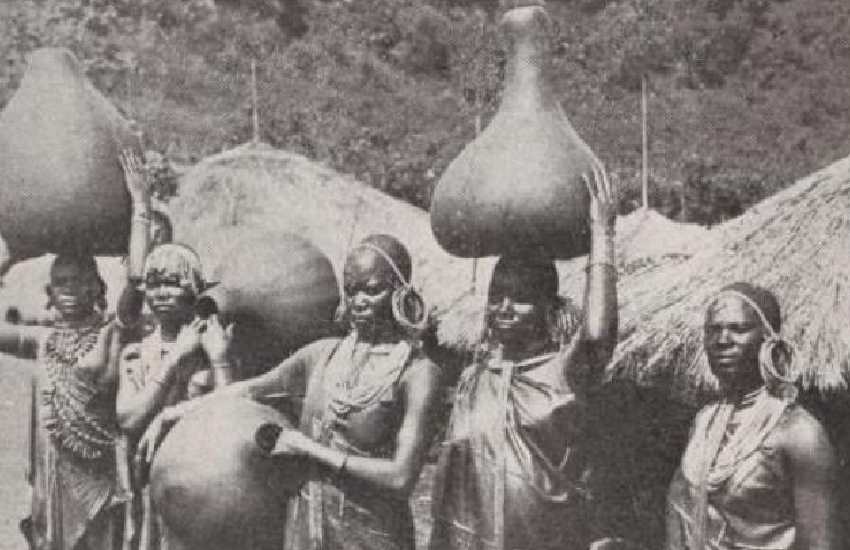 Things were so bad during her reign of terror that men even tried in vain to stage a 'coup' by impregnating all women so as to overthrow Wangu and the female leadership when all were expectant and vulnerable," chuckles Njogu, adding, "Oppressive cultural practices biased against women are unheard of among Kikuyus. Have you ever heard about wife inheritance or rampant polygamy in Central Kenya?"
They hate lazy men
According to the elder, Kikuyu women have been 'free' from way back. He says most are no-nonsense, demanding and have very high expectations from men. This pressure, he says is what sends some of their men away or to alcohol.
Hear him: "These women hate lazy men. You must step up to the plate or else reap wrath and get kicked out. To counter cases of polygamy for instance, they had a practice called kuiyithia (loosely translated 'to help steal', what is nowadays called swinging). They were so daring that they slept with other men as a recreational or social activity. This was also meant to break jinxes from cursed husbands and to limit the inheritance of negative genes such as stupidity."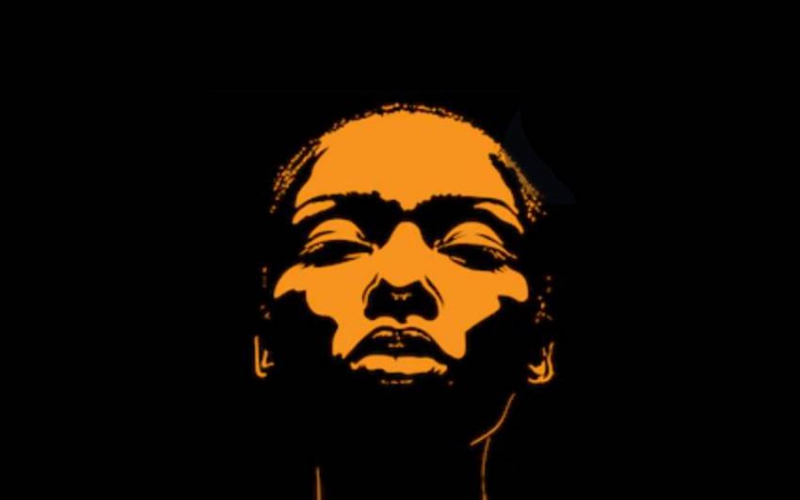 He says kuiyithia was also not just meant to give bachelors a taste of what they were missing, and lure them into getting married, but also offered an outlet for their sexual urges, considering unmarried women were strictly forbidden to have premarital sex.
"Unmarried women who lost their virginity and got pregnant could only be married off as second wives, and derogatorily referred to as gochokio," says Njogu. Some naughty women, he says, were so bold that they even 'warmed beds' for their husbands' visiting friends by sleeping with them!
Kikuyu clans named after women
"Most helpless, drunk men knew their daring wives fooled around, and even brought home boyfriends. But all they did was announce their arrival by loudly breaking into song, once they got near the home to alert these men to safely leave through the backdoor," adds a giggly Njogu.
It's believed that against this backdrop of matriarchy that Kikuyu women still stand out as 'tough', 'difficult' and 'headstrong' yet hardworking. Strange as it may sound, unlike other Kenyan communities, Kikuyu clans are named after women.
Read Also: The genius of kamweretho: How Central Kenya women richly 'marry themselves'
Speculation has it that most homes in Central Kenya are headed by women, even where husbands exist. Chances are that in most Kenyan homes where mothers as breadwinners, the woman is Kikuyu. "Most Kikuyu women take charge of their homes because husbands take too much alcohol and are lazy or absent. Ever wondered why Kikuyu women hardly haul men to court over child support? We are hardworking and always move on and fend for our children," says Mercy Nyambura, a single mother of two in Nairobi.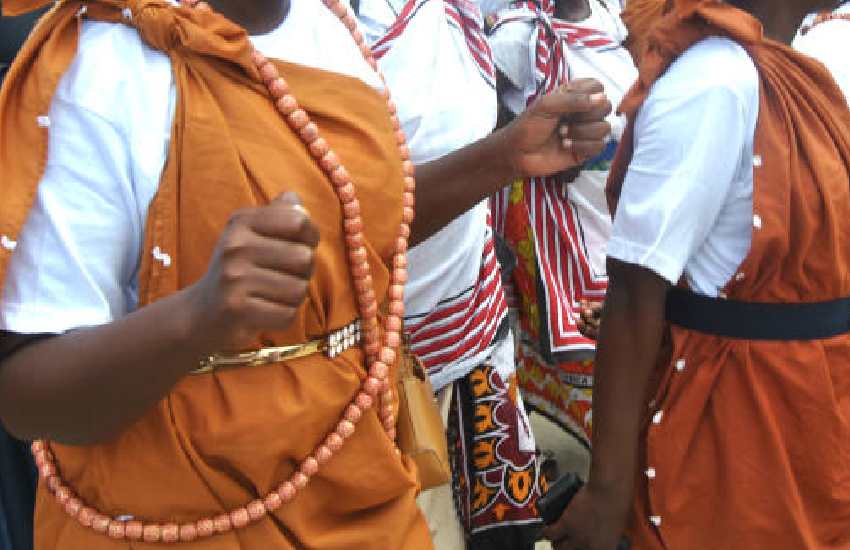 She tells this writer how she separated from her husband over alcoholism and laziness. She says, "Kikuyu women don't entertain nonsense from men. They fear us because we dislike laziness, which happens to be the nature of most Kenyan men. They want to be babied and pampered even when they are bringing home nothing".
Nyambura says, Kikuyu women can't stand abusive marriages. "You will never hear us complain of battery or mistreatment and still stay put. We always pack and leave. Or beat you up and kick you out". She says Kikuyu women are raised to be masculine, hard workers, and to take care of their families. As for why they seem to be the only ones who get a lot of criticism, she simply says, rather dismissively: "It's chauvinism from men and jealousy from other women."
Nyambura's sentiments are echoed by Kate Wairimu, a city resident. She says Kikuyu women work so hard and do anything to feed and educate their children. "In Nairobi, when you go to a construction site, the women you find doing jobs traditionally assumed to be for men are Kikuyu. All those female makangas and watchwomen you know are Kikuyu. We're not choosy with work," she says defensively.
Know no vulnerability, femininity
Anne Njeri, a city business lady and a single mother, coincidentally raised by a single mum, says she know no vulnerability or femininity because she was nurtured to be masculine. She 'thinks like a lady but acts like a man'. "In my endeavour to be tough and masculine, I automatically lost the so-called submissiveness.
Partly, this has turned out to be a curse to me because I can't get a husband. If a man is to marry me, he has to be extremely hardworking because I am not needy," says the 34-year-old. When asked whether Kikuyu women really love, or are all about money, Njeri fumes. "You know there is a misconception. You are not just going to show love to an irresponsible joker. Personally, I'd rather remain single or get someone to only pass me sperm than permanently put up with rubbish from a man in name of marriage.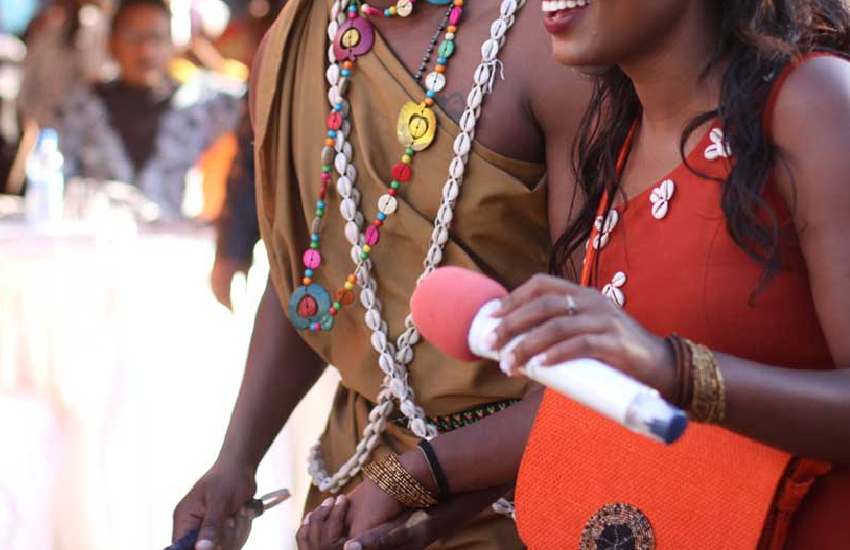 We Kikuyu women truly love but ours is the so-called 'tough-love'. We say it like it is. Unfortunately, this is our Achilles heel because most men can't stand it. Most Kenyan women suffer in silence, and pretend things are okay, even when they are oppressed," Njeri shoots from the hip.
She concludes by saying for some of them to get husbands, when most men are lazy and women are expected to be submissive no matter what, is a bit of a challenge. Liz Njambi says, unlike the rest, Kikuyu women are upwardly mobile and very enterprising. "We comprise the biggest number of women who buy property in this city (Nairobi).
Ask around, most landladies are Kikuyus," she brags, adding: "We are go-getters and independent. We are the last people to have joint accounts with husbands. It's not good to depend on a man. It's always good to have your money on the side as a fall back plan, just in case," giggles Njambi.
Read Also: Power of ruracio - Why Kikuyu men rarely go for dowry refunds
That matriarchal elements still exist in the community is no secret. Kikuyus, unlike women from other communities, inherit property such as land and still have a lot of say in the naming of children. To them, children belong to mothers, and in the event of separation or divorce they take them. Shockingly, some even - get this- pay their own dowry.
Why men fear marrying them
Apparently, this could be a contributing factor as to why men fear marrying them. "When you marry a Kikuyu, just know the children are not yours. If the marriage is dissolved, she will go with them. Which man will easily take such a risk? This makes most men who marry these women feel less obligated. Also Kikuyu woman, unlike others, are so aggressive in perpetuating their dominance.
Even when married to men from other ethnic communities, they ensure their children - who are clueless about their fathers' language - speak Kikuyu," says Sam Oluchiri, who tells this writer he dated a couple of Kikuyu women, but couldn't marry either of them. Unfortunately, experts warn, this state of affairs has had a great negative impact on how Kikuyu women raise children, especially boys.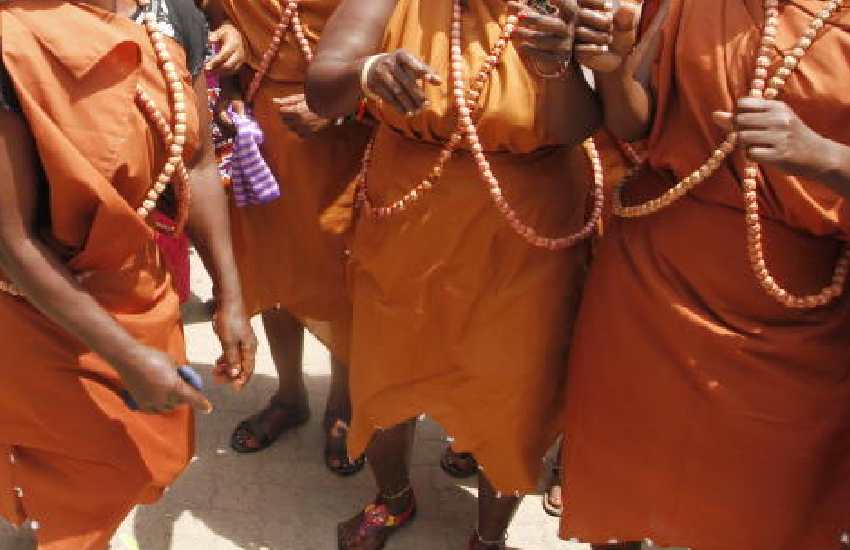 Sammy Ndirangu, a social researcher who has worked with two different NGOs in Central Kenya says women empowerment has emboldened women, but unfortunately disenfranchised men, consequently making them less family-oriented.
Most families are dysfunctional
"Most families in the area are dysfunctional, with rampant cases of single motherhood. This, according to the Kenya Demographic Health Survey 2014, partly explains why Central Kenya has the lowest birth and fertility rates nationally, which are on a steady decline.
Most of these women try to teach boys how to be men. Of course, with disastrous results. Boys get a raw deal," says Ndirangu. He adds: "In most of those single motherhood homes, girls learn by observation and evolve into their mums; tough as nails and with an inherited distrust for husbands and almost no soft skills needed for partnering with a man in a relationship. Boys on the other hand lack role models and become irresponsible.
Read Also: Why Kikuyus love waru like plots and mugithi
"Reported cases of grown men in their 30s and 40s still depending on their mothers and sisters for handouts; teenage boys who resort to street life, alcoholism, and crime are common in the area." Ndirangu concludes by saying that it is a vicious cycle that only Kikuyu women can fix. However, it must be noted there are many successful marriages between Kikuyu women with men from both Kikuyu and other communities.
Related Topics