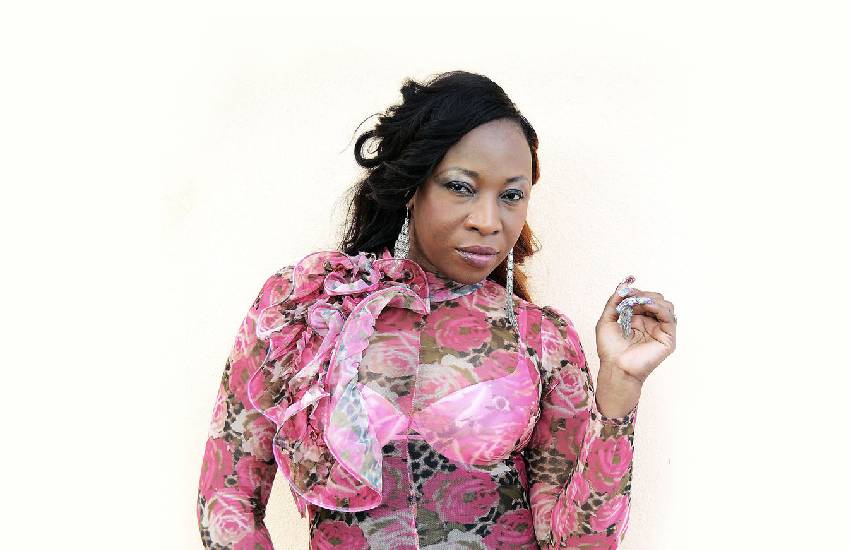 Jamaican dancehall artiste Macka Diamond is on January 8 set to complete her 14-day fast.
Read Also: Vybz Kartel outlines why he is the greatest dancehall artist of all time
The Portmore bred chanteuse famed for her 2013 banger Dye Dye disclosed via a video on Instagram that she had been interceding to rid the entertainment industry of 'dark forces' she said were bedevilling it. "Almost 14 days of fasting I can say God is real you answering all prayer," she posted. "Thank you, Lord, you set me free."
Opening up about her faith in an interview with Loop, Diamond,48, said she is walking the narrow path and is now free from shackles that 'held her career back'. "Tomorrow will be the final day in prayer and fasting. Mi get deliverance from everything that was bothering me in the industry and mi ah try fast twice a week, see we lose Sister Charmaine de, so is one life, I have to keep prayed up and live, that mi de pon right now. God have to come with me in my career, He is my manager, my lover, He is my everything right now, Him ah write my lyrics," said the singer and songwriter, real name Charmaine Munroe.
According to Tropix, Diamond's Damascus moment followed a tell-all spat involving two of the biggest dancehall acts and one time associates; controversial celebrity spiritual advisor Nardo 'RT Boss' Smith and self-styled Queen of the Dancehall, Latoya 'Spice' Hamilton.
Read Also: Overnight celebs - How musicians use witchcraft
The feud rumbled after RT Boss claimed that the Romping Shop star is into obeah (black magic). Accusations Spice vehemently denied. According to RT, Diamond, as well as recording artists Pamputtae and D'Angel, was among artistes whose careers was allegedly being curtailed by obeah practitioners.
"I have been encouraging Tallup (popular dancer) and just building a good vibe. And during the conversation late Tuesday evening, I said to her, let's ask God to help us through this difficult time beat back the forces of evil trying to destroy the dancehall. She said it was a good idea. We started the eve of Christmas Eve and we will be doing this fasting and prayer for between seven and 14 days," said Diamond in December 2020 when the claims surfaced.
"We a gwaan too bad, and me a put myself inna it. We a ask God to intervene and bless we. Is a handful of us females in the business and we need to live good. We are asking God to uplift every female artiste, every producer and the mix-up site dem. We thank all the people who let us through the gate, but God is the real source of strength."
Related Topics