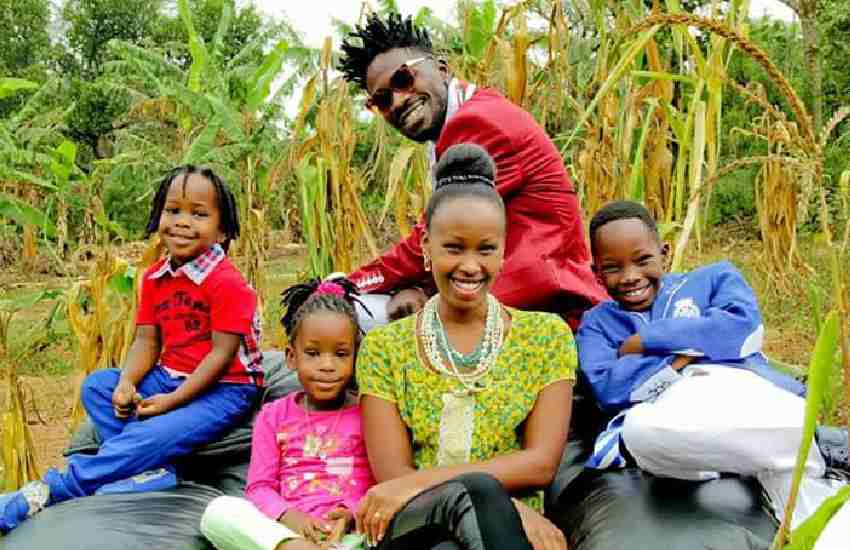 Popstar turned opposition leader Robert Kyagulanyi alias Bobi Wine has revealed that he received information about a pending attack and kidnap of his children, justifying his reasons to fly his immediate family members out of Uganda.
In a statement, the Kyadondo East Member of Parliament reiterated that his family has been living in fear for the past three years after he announced he would challenge President Yoweri Museveni in the polls slated for January 14, 2021.
"That is why, therefore, when I received information of pending physical attacks on me, my wife and kidnap of our children, friends in the diaspora reached out to us, offered to host them for a while! That does not mean that my wife or I are any safer by remaining around. But our effort is to ensure they don't kidnap one of these minors and try to use them to coerce us into subjugation!" He said.
Read Also: Bobi Wine celebrates wife Barbie in moving message
The National Unity Party (NUP) Presidential candidate went on to add that he had previously been forced to change his children schools after he received intelligence of a kidnap. "I have had to change their schools. I then had to confine them at home for the longest time because the security was targeting them. Recently, we had very credible information they were intending to kidnap some of my children so as to force me to make statements that I do not believe in," he revealed.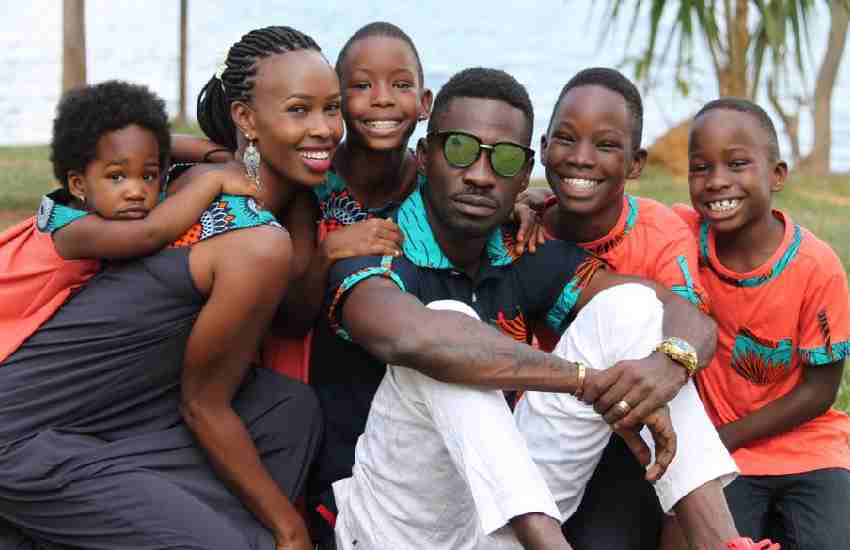 The father of four noted that he feared his children could be harmed physically as the polls draw near and therefore had to act immediately by flying them out to the United States. "I was (then) advised by various leaders and elders to get my children out of the country for safety. I am glad some friends in the diaspora offered to host them (children) for a while it was generous as it is now. There was a risk my children will be kidnapped and even harmed physically," He added.
The self-proclaimed 'Ghetto President' went on to highlight how he has been taking precautions for fear of vengeful attacks by running against the National Resistance Movement (NRM) leader who is seeking a sixth presidential term in the elections.
"The regime propagandists should be very ashamed. In a free and democratic country, nobody should live in fear simply because they oppose the government in power. In a free country, a presidential candidate would never have to wear a bullet-proof jacket and helmet in order to go for campaigns! That is the country we are struggling to build. Gen Museveni should even be more ashamed that 35 years later, children have to yet again run away from their country over fears of vengeful attacks!" he added.
Read Also: Bobi Wine accuses the military of killing his bodyguard
Bobi Wine's concerns come amid an electioneering period in the country marred by violence, claims of suppression and violation of civil liberties against the opposition. In November 2020, more than 50 people died after protests broke out in Kampala and its environs following the arrest of Bobi Wine, sparking condemnation from human rights activists.
Related Topics