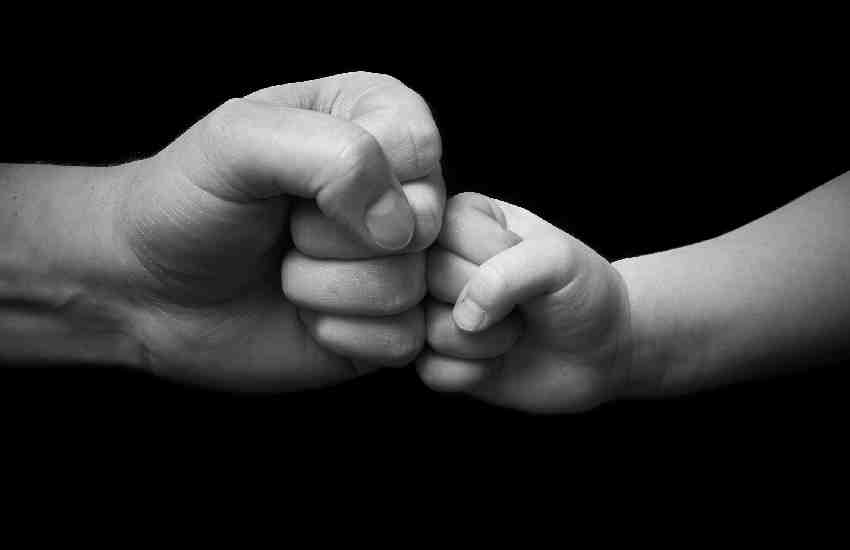 Many men in Kenya are just called 'daddy,' but in reality, they are not fathers, at least to most of the kids they're raising. While some men have no qualms marrying single mothers, others are in the dark regarding paternity of their children.
The multi-million shilling property cases involving children of wealthy Kenyans in the recent past have served to drive home this fact. This follows DNA tests ordered by some who took their siblings to court, only to sober up to the reality that they were actually the 'outsiders.'
Read Also: Why wives make better cheaters
A purposive research conducted by Statex Research of Nairobi in 2013 revealed that almost 30 per cent of men in Nairobi could be raising children fathered by other men behind their backs. The sample of 712 men from Nairobi aged between 24 and 60 years revealed that 30 per cent or three out of 10 married men were bringing up children sired by other men. About 70 per cent of them were not aware, and those who knew were in the relationships for other reasons, said Dennis Otundo, a researcher, about the research commissioned by a local NGO.
Take the case of James. He is a PCEA pastor and father of three from Kiambaa constituency in Kiambu County. It took him 15 years and his dying mother to find out that his son was not his. The one-time youth pastor married a choir girl and "after six months of dating, when she found out that she was pregnant and I decided in order to save face because we are church youth leaders, we should get married," recalls James of their small wedding at the local church and the baby boy who came five months later. Two girls came later, but still, he was oblivious to the fact that he had little resemblance with the son.
"My son's birth was the most incredible moment of my life. I looked at his tiny face and found myself looking at myself in the mirror. He looked so much like me - the same rounded face and hairline. As he grew up, he started looking exactly as my wife, so I never thought anything of it. Besides, my two girls looked exactly like me, so I thought kids could take after one parent," explains James, adding that the secret came out when he took his children to visit his mother in Eldoret where she was ailing from stage four cancer.
"Mwana ocio ti waku (that child is not yours)," the mother said when they were alone, in reference to his 'son.' After her burial that month, he confronted his wife about it. "My mother had noticed that my son didn't look like me and confronted my wife. She broke down and admitted that the baby really wasn't mine. At that time, she was pregnant with our first daughter and I had just been made the head pastor of our church. So, to avoid to tarnishing the family name, they both decided to keep it to themselves," James explained.
Paternity fraud is both psychological and social as a woman can do it to conceal her promiscuity in case she had two men, got pregnant and ended up "settling for the person who loves them more, regardless of who the father is," says Susan Kamau, a city-based psychologist. A woman can choose a person who is financially more secure, says Susan, or one with more sperm count than the hubby. So as not to "emasculate the man, the woman steps out of the marriage and gets pregnant to save the marriage."
A wife can also be a pathological liar who loves sleeping around or maybe she was abused when she was younger. Lancet Kenya CEO Ahmed Kalebi said most of their clients are suspicious men seeking to confirm or dispel the fear that they could have been defrauded into fatherhood. Men who think they can conduct DNA tests chini ya maji are in for a big surprise. In case of a minor, both parents have to be present during the test.
The only case where a father is allowed to do a DNA test without the mother present is when a court has requested it. The identification documentation of both parents are required as well as the child's birth certificate. Blood is then tested and the results are made available after a month. The cost for a DNA test is Sh42,000, plus an additional Sh21,000 if the mother's DNA is also required, but this is rarely requested.
Read Also: Confessions of a cheating wife - This is why I sleep with my mpango
Paternity fraud is complicated by the fact that one cannot seek legal redress. City lawyer Harrison Kairu explains that it's hard to win, let alone pursue such a case as "you have to prove beyond reasonable doubt that the woman in question knew that you were not the father and intentionally hid the fact from you. But how can you do that? Maybe she had multiple partners and since you were the one she was more intimate with, decides you are more likely to be the father." Kairu adds that catering for a child's needs up to a certain level means a man had taken responsibility and "you have to continue giving care until adulthood."
Related Topics