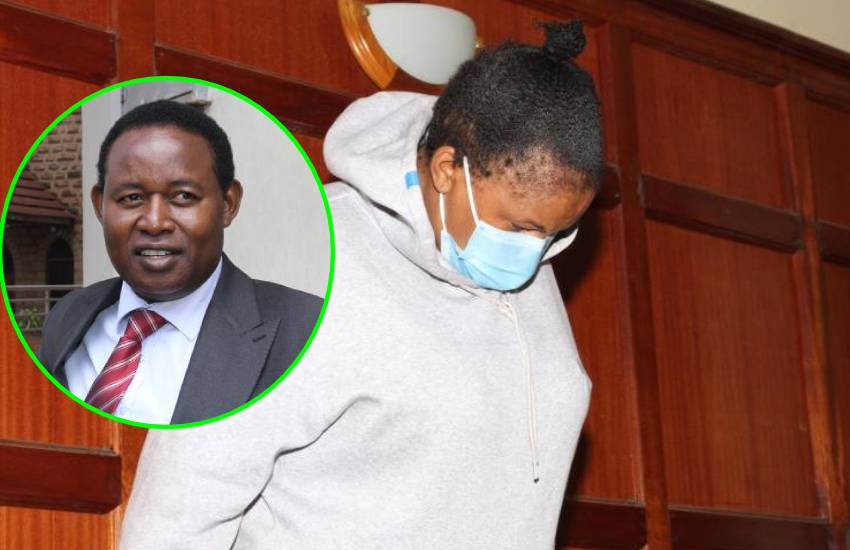 Esther Nthenya Muli, the teacher who was being held over the sickness of Machakos Senator Boniface Kabaka, has been released from Kilimani police cells after 36 hours. This is after tests conducted on the senator ruled out the possibility that he could have been poisoned, as earlier thought.
Kilimani DCI boss Fatuma Hadi could not be reached for comment as her cellphones were switched off. Makueni MP Dan Maanzo, who is the lawyer representing Muli, a secondary school teacher in Wote, Makueni County, confirmed that she had left the cells. "As we speak she is now at home.
Read Also: How Machakos Senator ended up in ICU after 21-hour date with teacher
The police had no reason to hold her after test results revealed that the senator was not poisoned," Maanzo told The Standard on the telephone. Other sources at the police station said Ms Muli (pictured below) was freed at around 5.15pm. The sources said the investigators had also presented Muli before a magistrate and informed the court of their decision to free her.
The police did not set any condition for her release, meaning she is now free and not a person of interest. The Standard learnt that Muli would have left the police cells as early as Tuesday evening, but her freedom was delayed until Kilimani DCI officers received the doctor's report. The results are said to have been verbally communicated to the investigators, but the police insisted that they had to get a hard copy from the hospital before a decision could be made. On Monday, Kilimani DCI officers were allowed to hold Muli for questioning for seven days.
The teacher was with Mr Kabaka at an apartment in Nairobi's Kilimani estate when the senator developed complications and was taken to hospital. According to the police, Kabaka drove himself to an exclusive apartment in the upmarket estate last Thursday afternoon. Unlike in normal circumstances where a person of his stature would have bodyguards and a driver to chauffeur him, police say the senator checked in at 3Dee at 2pm without any company and booked apartment No 306.
Read Also: Kilimani, a place of pleasure and death
One hour later, Kabaka was joined, in the apartment, by Muli. "From the apartment room, they ordered by telephone, from the nearby 3Dee Restaurant, drinks and food, which were brought and served by the apartment's employees," said the investigating officer. However, at night, the senator suddenly fell sick, collapsed, became unconscious and was taken to Nairobi Hospital, where he is still admitted at the Intensive Care Unit.
Related Topics