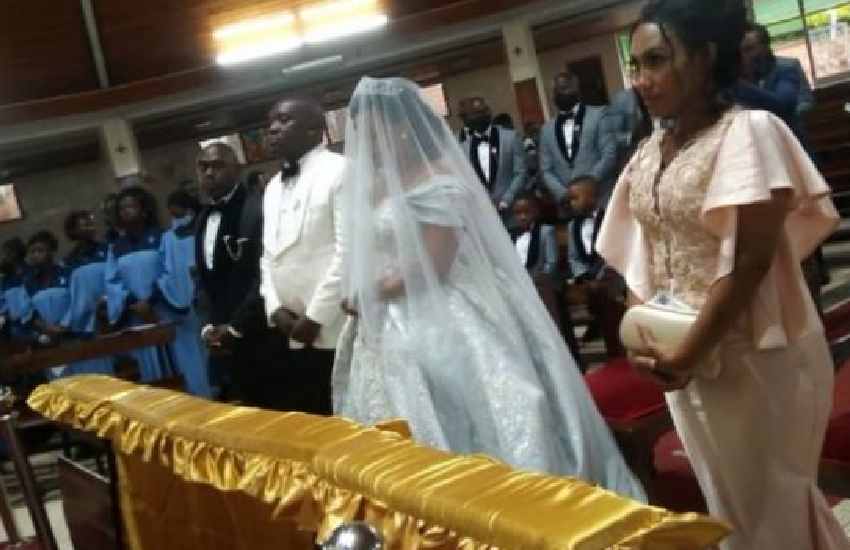 Comedian Patrick 'Salvado' Idringi has formalized his union with longtime girlfriend Daphine Frankstock after an eight-year march to the altar. The two lovebirds exchanged their vows at an exclusive ceremony held on December 4, 2020, at Mbuya Catholic Church, east of Kampala, Uganda.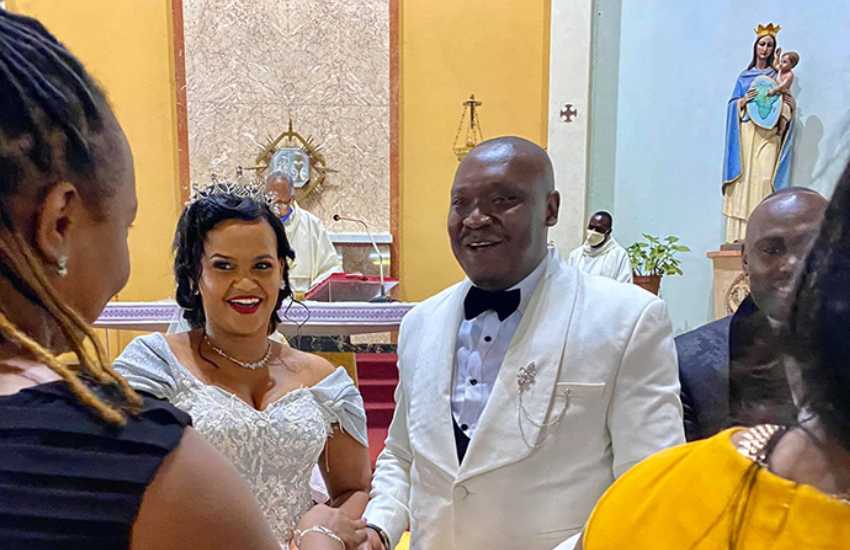 "I have married this woman, oooh!" posted the father of three after the wedding, almost a year to the date of his proposal which he lavishly punctuated with a memorable Kwanjula ceremony that same year. "What a beautiful day! Big thanks to my friends and family who made this day a success. I am telling you, in this world, invest in human capital, you will go far," he added.
Read Also: Bobi Wine celebrates wife Barbie in moving message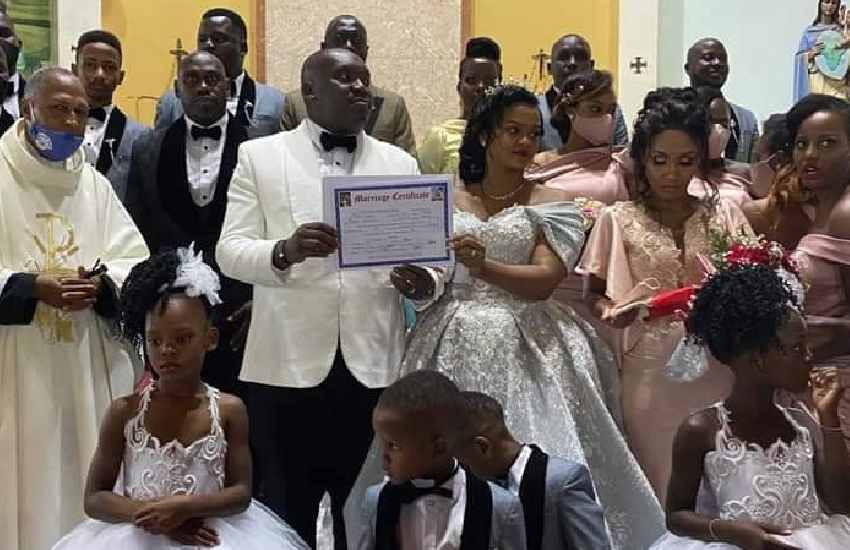 Attended by just a handful of associates, relatives and friends, including fellow entertainer Hannington Bugingo, due to Covid-19 protocols, the ceremony was in sharp contrast to their engagement ceremony in Mityana District which was graced by thousands at her family home.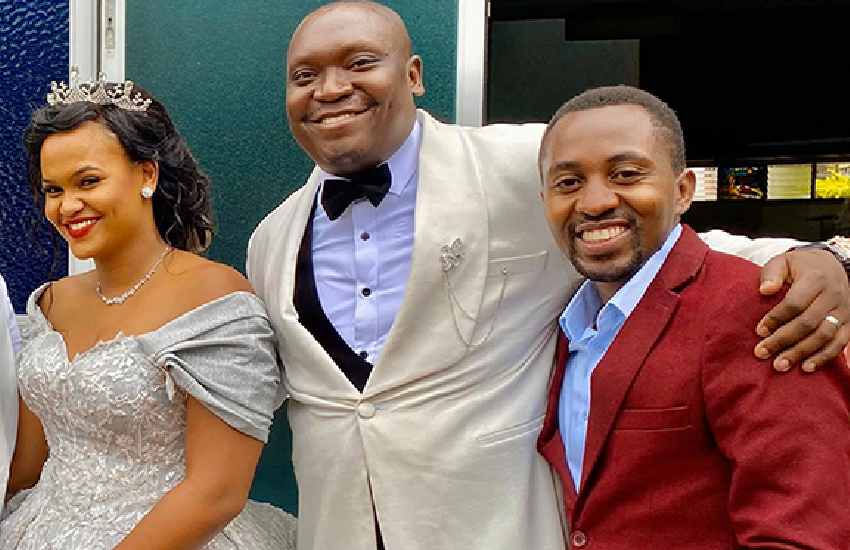 It, however, had its own pomp and colour. Soon after saying 'I Do', the self-styled Man from Ombokolo cruised away with his bride in four sleek Range Rover cars for a private luncheon ahead of their December 5 reception.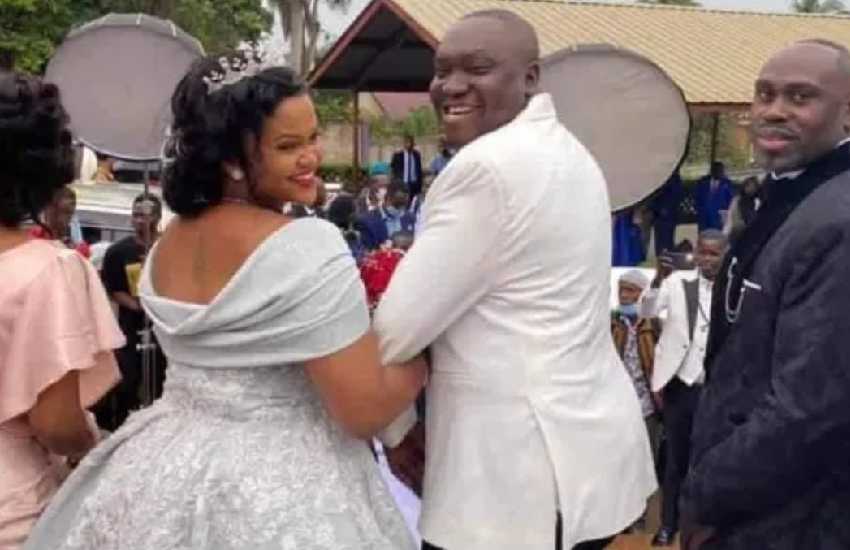 "Do your wedding today, have your reception the next day, you have nothing to lose as you only have more time to plan. This is something I learnt from my Good friend Lawrence Musoke," said Salvado, explaining why the reception was held on a different date.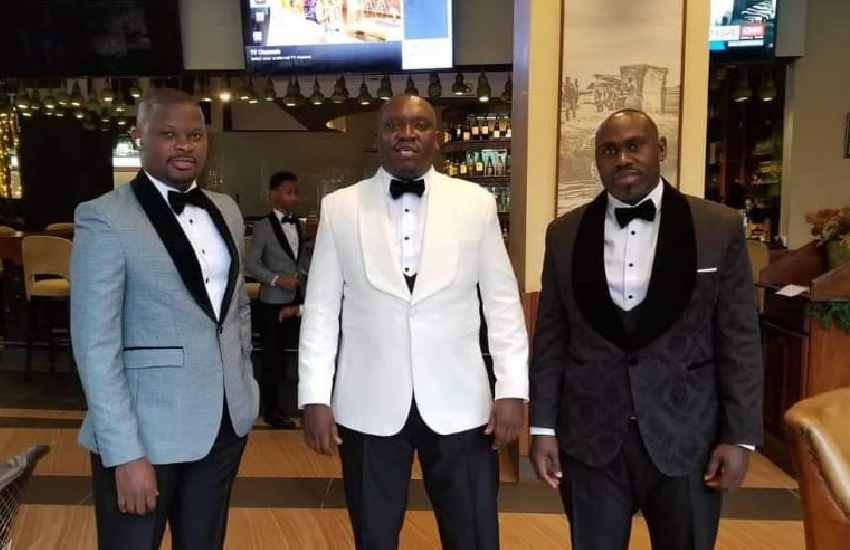 Related Topics