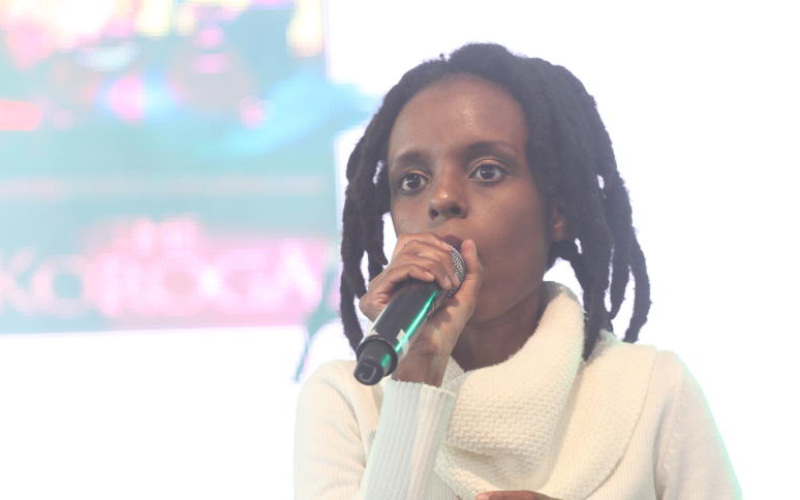 Media personality Jahmby Koikai has laid bare her painful battle with endometriosis. According to Fayah Mama, as she's popularly referred to as, she almost passed away during emergency surgery in Atlanta, USA. Recounting her battle with the condition to BBC, Jahmby revealed that she didn't know about her endometriosis condition during her first painful periods. She perserved the monthly torment thinking every woman goes through a similar ordeal. Her mother and grandmother were the non wiser and urged her to persevere and she used painkillers to alleviate the agony.
"Before having my first period at 13, I never imagined I'd go through such pain; it's been a massive battle," she said.
READ ALSO: Why Jahmby Kokai is happy her TV anchor dream never came true
However, as she grew older, Jahmby said that the pain only got worse and even affected her university education. She'd sometimes write nothing on the exams sheet because of unbearable period pains hence, delayed graduating. She beat the odds to become a leading reggae presenter in Kenya but between 2015 and 2017, the endometriosis affected her health and in extension, her work. It was during this period that she became vocal about the condition and fans got to understand why she'd cut weight.
Surgery, stigma
She appealed for financial assistance from wellwishers to carter for the cost of surgery necessary to alleviate her suffering. Accompanied by her mother, she travelled to Atlanta in the USA for treatment in 2018.
"At that time, my health had deteriorated but I hadn't given up on the hope that I'd heal and resume pursuing my dreams," she said.
READ ALSO: Jahmby Koikai appeals for Sh4.8 million for hospital bill, therapy
When she landed in the USA, Jahmby thought she'd be in the hospital for three days and return to Kenya in a month but that was not to be as her condition was worse than she initially thought. Unknown to her, some Kenyans back home had already started saying she won't return alive. Jahmby further revealed that she also faced stigma from close friends who abandoned her in her time of need. At one point, there were even fake reports that she'd passed away while in hospital.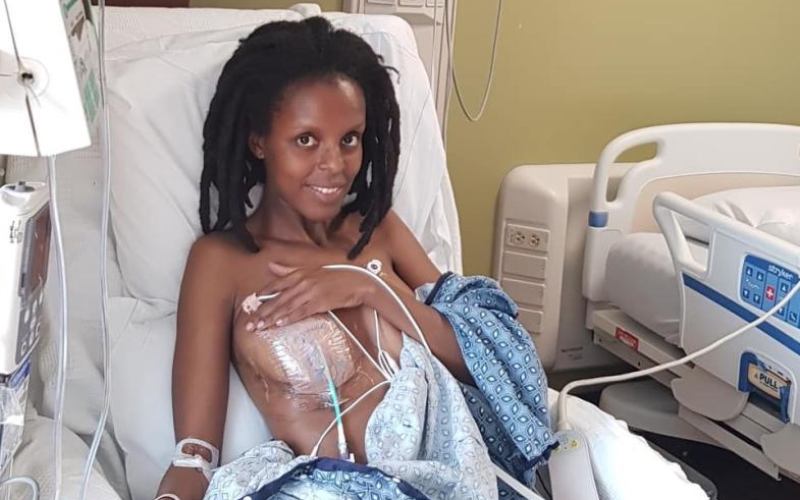 "During the operation, my lungs posed a great challenge to the operating doctors as they collapsed several times. I also had a heart problem. One day before surgery, one of the doctors held my hand and prayed for me; this act reduced my anxiety. I'm forever grateful to the team of doctors for their professionalism," she narrated.
Near-death experience
"There's one emergency surgery I will never forget. It was discovered that I had fluids in my lungs. I was already under a lot of pain from previous surgeries and this one almost killed me," she recalled.
According to Jahmby, she almost died during the surgery but her mother's cries made her regain consciousness and the will to fight for her life. She stayed in the USA for two years undergoing treatment for endometriosis. Even though she's still on medication, her health has tremendously improved having undergone 21 surgeries in total.
READ ALSO: Njambi Koikai speaks of the frustrations Endometriosis patients go through
"I feel very good, I haven't had any problems with my lungs for the past two months. I no longer need painkillers as my periods are not painful. It's a miracle and I'm so grateful to God," said Jahmby, who now raises awareness on the condition.
Related Topics