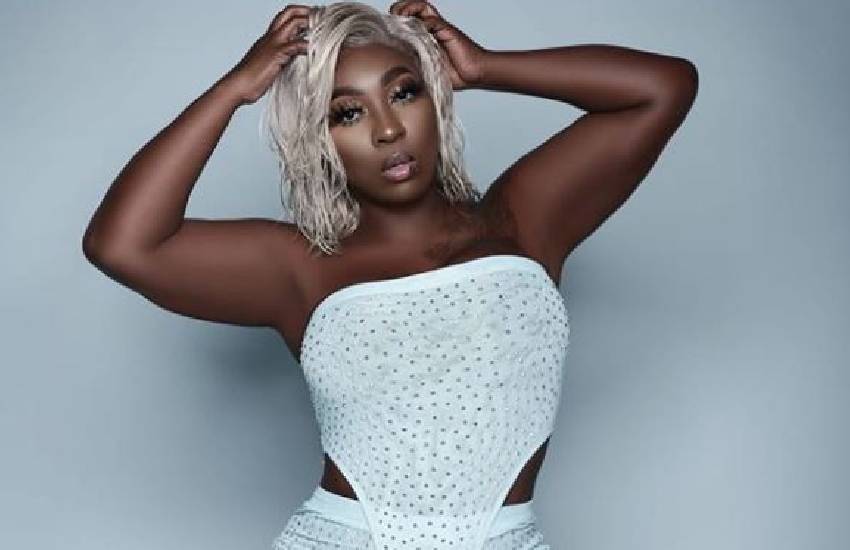 Self-styled Queen of the Dancehall Grace Hamilton alias Spice finally responded to claims she underwent plastic surgery for a boob job after showcasing her curves on her Instagram account in a tell-all post directed at her #SpiceGang family.
Famed for her 2009 Romping Shop hit with Worl' boss Vybz Kartel, the 38-year-old revealed her cosmetic surgery secrets as she shared a before and after photo, and disclosed why she went under the knife and had a breast augmentation. "This picture was before I bought my breast. I always use to hate that I had to hold them up to look sexy. My daughter used to call me 'slippers titi'. Not anymore. Doc, I thank you bye," shared the Spanish Town bred recording artist, singer and songwriter.
Read Also: From Ksh500,000 butt enlargement, here are the eye-watering costs of cosmetic surgery
Her admission moves her up the list of popular celebrities who have for years been under the spotlight over plastic surgery but are now comfortable and proud of their accentuated beauty amidst unending backlash, especially from critics who advocate for self-appreciation and pride in natural beauty.
One such personality is Nigerian actress Tonto Dikeh who in June 2020 took to her Instagram page and released photos of her body before and after surgery, and thanked her plastic surgeon for working on her bottom and hips. "Happy birthday doctor, Thanks for my bum and hips," she wrote. "Where are the aprokos that said surgery is not good? May my old body be your portion, rolling eyes… If I slap you? Your eyes will shift."
In September, Kenyan beauty Risper Faith forked out Sh450,000 to restore hourglass figure following the birth of her two-year-old son. "I have had too much fat in very unwelcome places. I haven't worn a bikini since the birth of my son as I have not been confident wearing one. It felt uneasy. I am not saying that I have been overweight, but that I needed to sculpt out the body shape I wanted to have. I so badly wanted to regain my sexy body back and overly boost my self-esteem as a woman," she told Standard Entertainment & Lifestyle.
Read Also: Risper Faith splashes Sh450,000 on surgery to restore hourglass figure
Adding: "When my husband and I heard that we could get permanent results here, we were so excited. At the cost of Sh450,000, we hoped for the best results and now see, soon my real curves will be showing. The truth is that I was scared of the procedure, but I gathered my courage so then I could go through it and get the required results."
Related Topics