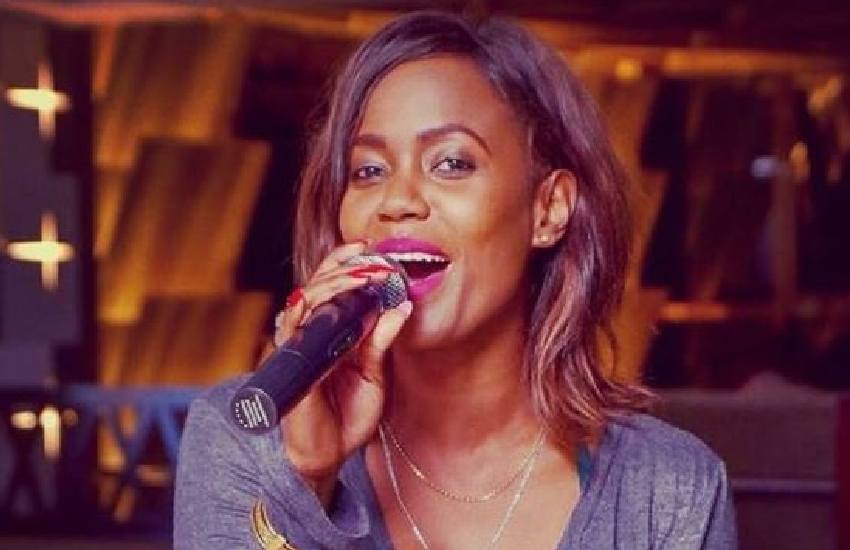 Multi-talented singer Sanaipei Tande has been featured in a new song titled Wangu. Wangu is a new single by Nadia Mukami, an award-winning Kenyan singer behind the hit song Radio Love.
In her trademark sultry style, Sanaipei charms her listeners with catchy lyrics in a song about two women fighting for a man. The seasoned artiste whose hit Kwaheri, a collabo with Jua Cali, shook the airwaves in the 2000s, has done it again. "It was good working with Nadia in Wangu. It is a good song that touches on a real-life issue happening in our society today. The fact that people are reacting to it even before the video is out, tells you it's a good song," Sanaipei said.
Tonight, Sanaipei will be one of the major highlights in the 47 Million Reasons Concert, a series of month-long concerts sponsored by The Standard Group and Tusker. "It has been two years since I stepped on stage with a band and this 47 Million Reasons performance brings out that kind of energy artistes like to showcase to fans. It will give me a chance to perform most of my upbeat songs," an upbeat Sanaipei said ahead of tonight's concert.
Read Also: Back with a bang! Kelechi, Sanaipei Tande slated to brighten up your weekend
The now-popular virtue show that seeks to bring out the best of Kenyans in this pandemic season, is on its second phase. "I am honoured to be part of this great musical project. Being picked to showcase my music in such an event is a great way to connect with my fans," she said.
So far, some of the artists who have performed in the concert include H_Art The Band, Samidoh, Ken wa Maria, Fena Gitu, Necessary Noize and Kidum among others. The concert will air on both KTN Home and BTV besides streaming live on Radio Maisha, Spice FM and Vybez Radio and other entertainment social media platforms.
Concert for hope
Sanaipei, who has had a successful career in the music industry with several hit songs under her belt, knows how to woo a crowd -virtual or otherwise. She commands a captivating stage presence with her confidence and feisty personality. She joined the entertainment business at a young age after winning the famed Coca-Cola Popstars in 2004 along with two other bandmates.
Read Also: Singer Sanaipei Tande teaches men a lesson on betrayal
The trio formed Sema, and had their fair share of hits like Leta Wimbo, Mwewe, and Sakata. However, their success was short-lived as the band quickly faded into oblivion. Having grown up in Mombasa and attended a number of prestigious schools including Loreto Msongari, Mama Ngina High School and Aga Khan High School, Sanaipei later enrolled at the Kenya Medical Training College to pursue a degree in Pharmacy. However, this was around the same time she was discovered as a musician and was forced to defer her studies to focus on her music career.
Sanaipei, who has recently expanded her creative role into acting, has truly come of age.
Related Topics