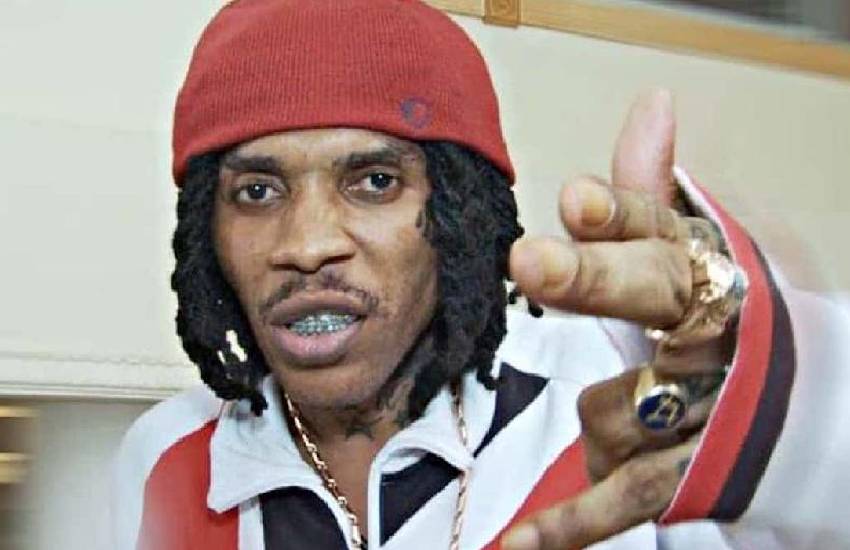 "Worl' Boss" dancehall icon Adidja Azim 'Vybz Kartel' Palmer and his co-accused, Shawn 'Storm' Campbell, Andre St John, and Kahira Jones, has been granted conditional leave to appeal his murder case in the highest tier of the Jamaican Court System, UK's Privy Council.
Kartel's last bet at securing freedom by overturning his life sentence for the 2011 murder of Clive 'Lizzard' Williams was announced by Court of Appeal judge, Justice Nicole Simmonds, who via a virtual sitting ruled in favour of the accused's motion and extended temporary reprieve to the four who have been fighting to have their conviction overturned since 2014.
Read Also: Kartel reacts to 'Nairobian' story, asks Kayole's Gaza gang to worship God, not him
"The applicants are granted conditional leave to appeal to her majesty in council the decision of the Court of Appeal delivered on 3rd and 17th of April 2020, pursuant to section 110 subsection 2B of the Jamaica constitution for consideration of the question below subparagraph 8. 'Does the charter of fundamental right and freedom affects the court's authority to admit into evidence material acquired secured or polluted in breach of the rights and freedoms that the charter guaranteed and if so in what way," ruled Simmonds.
According to Bianca Samuels, one of the three attorneys representing Kartel's former associate at Portmore Empire - Shawn Storm, the judgement is significant. Speaking to the Jamaica Observer, Samuels explained that "there were questions which arose from the complexity of the case" and appreciated that the Court of Appeal deliberated on the gaps and ruled in their favour.
"I'm very happy with the decision. We worked very hard on this motion, in particular, we wanted to make it clear there were questions of constitutional significance which needed to be answered by our highest appeal court. And, there were questions which arose from the complexity of the case which tested the boundaries of the law. And so, I'm happy that the Court of Appeal realised that we needed answers in that regard - that they were gaps that needed to be filled. I'm happy, so ultimately there'll be significant development in the law and also that is very exciting," said Samuels.
In an interview with Billboard Magazine in June 2020, the 44-year-old singer who is eligible for parole in 2046, welcomed the chance to have his appeal presented to the Privy Council saying he is confident he will overturn his conviction. "I would like to say re the Privy Council that I am going to be out soon. Law and statute are what the council deals in, not corruption. The appeal hearing in Jamaica, just like the trial, was a joke, a kangaroo court, a circus," said Kartel at St. Catherine Adult Correctional Facility in Spanish Town, Middlesex, Jamaica.
Read Also: Vybz Kartel refutes allegations he struck a deal with police
"Being in prison for the last nine years definitely took a toll on my family, my parents and especially my kids, early on. It caused me and my woman's (Shorty) relationship to be destroyed as far as intimate love is concerned but we're very cool and have never been in a better place," he added. "Since I got arrested, over 11,000 people have been murdered in Jamaica; the general public couldn't care less because Vybz Kartel or another star's name isn't mentioned."
Related Topics