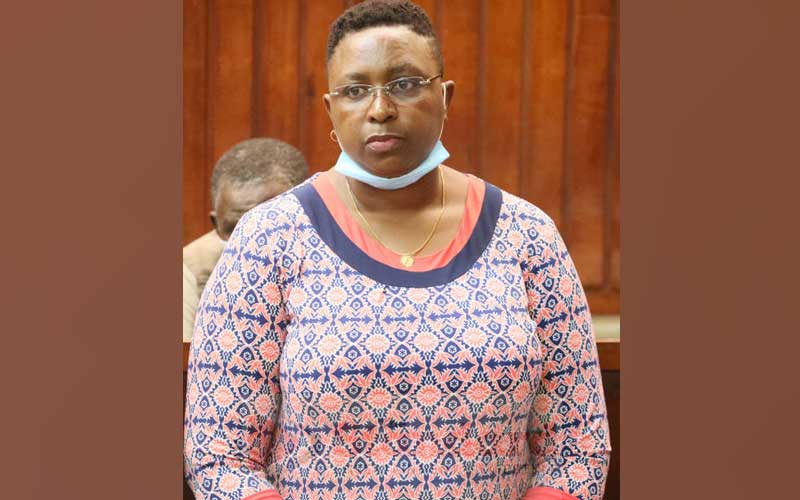 The Director of Public Prosecution (DPP) has lined up 117 witnesses in its bid to prove a case against Malindi MP Aisha Jumwa in a Sh20 million graft case. Yesterday, Jumwa's lawyer Jared Magolo confirmed the DPP had supplied them with 117 witness statements and 43 documents in relation to the graft charges against Jumwa. Jumwa is accused alongside Wachu Omar Abdalla, Kennedy Otieno Onyango, Benard Riba Kai, Sophia Saidi Charo, Margaret Faith Kalume, Robert Katana Wanje, and Multserve Contractors Limited.
READ ALSO: Mishi Mboko slams Aisha Jumwa over 'kuzungusha kiuno' slogan
The six National Government Constituency Development Fund officials have so far denied all 10 charges facing them before Chief Magistrate Edna Nyaloti. The DPP, at the same time, said the six officials allegedly conspired with the MP to steal Sh57,711,690 from the NG-CDF using a network of proxies and companies controlled by the legislator. The State claims Jumwa embezzled Sh20 million through proxies and a network of companies to buy an apartment in Nairobi.
READ ALSO: Aisha Jumwa arrested after shooting incident at ODM candidate's home
It is claimed the Malindi legislator bought the house in instalments to conceal proceeds of crime stolen from the Malindi National Government-Constituency Development Fund. The prosecution has lined Mbaika Kalungu, Joseph Kamango Hia, Chivatsi Dzombo Lewa, Elena Mapenzi Samini, and police officer Mike Muia, according to the charge sheet as witnesses against the MP.
Related Topics