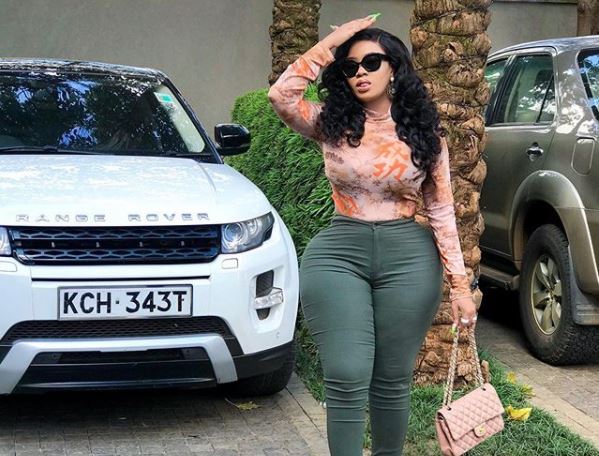 Vera has now revealed that she is no longer single.
"I have completely settled down. This is completely a new Vera Sidika and well, I will be revealing who I am dating soon if that really matters to those who truly care about me," she exclusively told Standard Entertainment and Lifestyle.
This move does not come as a surprise to anyone who has been keeping up with the former socialite in the last two months when she relocated to her childhood Mombasa setting to make a fresh start. She has positioned herself more or less as a businesswoman and has expressed her desire to be a leader and mentor, a move that has many believing that she could be warming up for a leadership position – mostly so through politics.
ALSO READ: Vera Sidika relocates city parlour to luxurious Nyali maisonette
"I am no longer the socialite girl, and I don't want anyone to view me that way anymore. That is now in my past and whatever is in my past stays there. Life comes in different stages—those who want to remain behind with all that then good for them. I have moved on to more serious things in life. I am more mature now and more into investment," Vera told Standard Entertainment and Lifestyle.
"I really missed my mother and the rest of my family members. I missed everything about growing up, the simple things like being around people who know me truly. I am happy to get back to Mombasa, to invest here and probably to think of equipping myself into positions of power as I mingle with the right people and learn more from their experiences," she said during our last week's interview.
ALSO READ: Vera Sidika explains why she has moved to Mombasa
"When I am in Mombasa, people treat me differently. When you are one of them, Mombasa people can be loyal. The business environment here is also getting friendlier than it is in Nairobi when it comes to hospitality business. I have noticed that all female celebrities in Nairobi are opening salons, and it is becoming cliché to own a beauty parlour there, so besides all other reasons that I have gotten me to move to Mombasa, I am also setting myself apart, away from the crowd," she said ahead of the grand opening of her new Vera Beauty Palour – last week – a glamourous beauty centre in a private and isolated huge Nyali mansion.
Related Topics