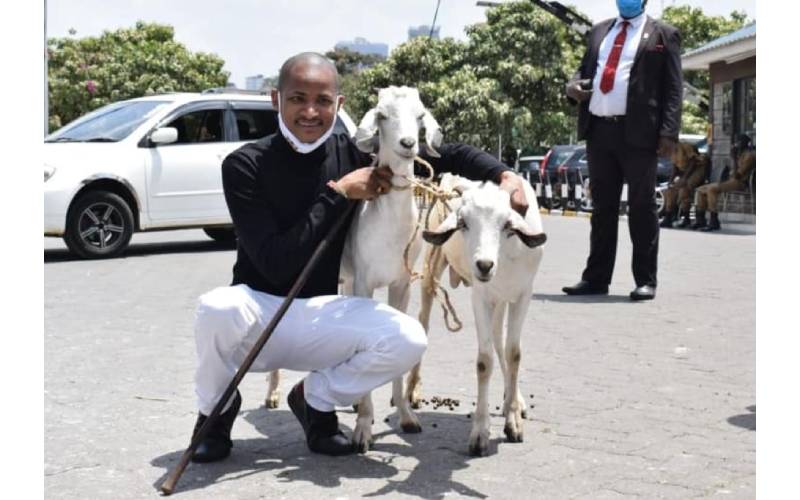 Embakasi East Member of Parliament Babu Owino has once again caught the attention of Kenyans after naming two goats he received as gifts, Raila and Uhuru. The legislator says he was gifted two goats by the Maasai Community for the education sessions he's been conducting online.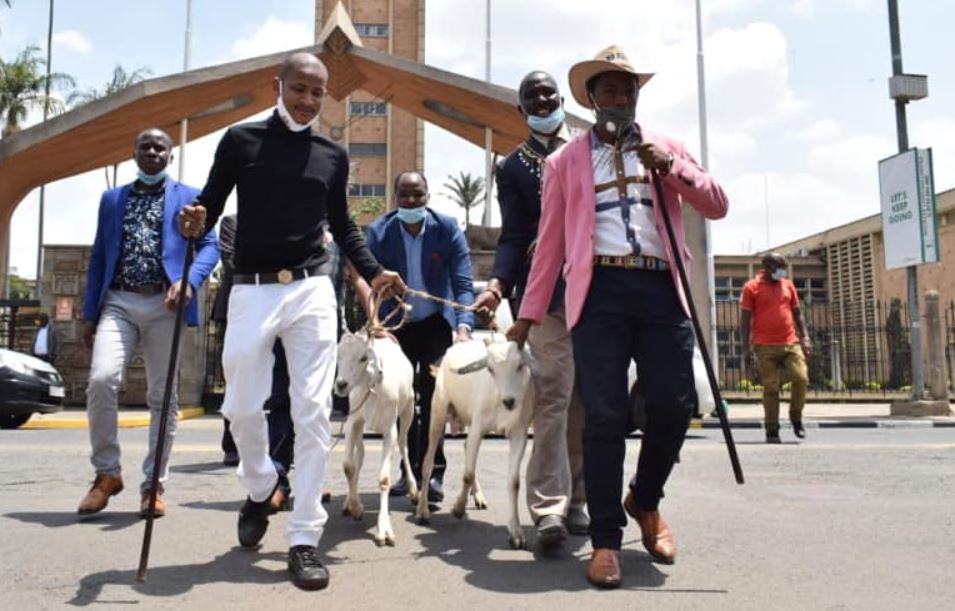 To show his appreciation, Babu Owino named the goats after President Uhuru Kenyatta and former Prime Minister Raila Odinga 'for promoting peace and tranquillity.'
ALSO READ: Babu Owino hails Uhuru as the best President Kenya has ever had
"Today (Monday, August 31) at parliament, I received a delegation from the Maasai community who gifted me with two goats for the good job we have been doing by teaching the Kenyan children. I named one goat Raila and the other Uhuru as a sign of peace we have experienced after the handshake. I want to take this opportunity to thank the Maasai community for honouring me with two fertile goats because of the online Education lessons I have been offering to our children. I named the goats Uhuru and Raila to honour them for promoting Peace and tranquillity in this country," said the legislator.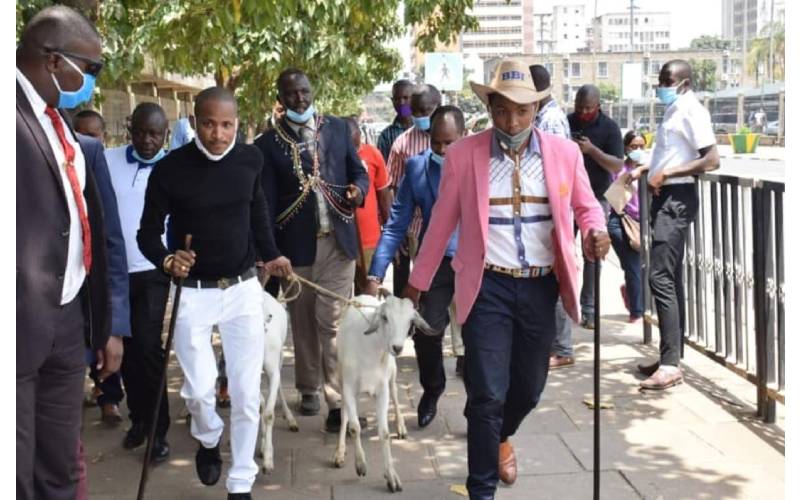 A section of Kenyans took to the comment section to express their views on the MP's move to name the two goats after the two leaders. Some took offence.
Exemplary names to the goats,truly the goats deserve such names,on the slaughter day cut their necks at once-as the mythical yoruba proverb you never know what change might happen to the humans; jayden and RAO-i wish those goats the best

— Good deeds ambassador (@OkongoSir) September 1, 2020
I get the creativity behind your tweet sir???? I have a problem with giving names to food. Think about the conversation on the slaughtering day ???? tricky kidogo

— Stephen Senior (@stephensenior73) August 31, 2020
You are appreciated for good work in teaching our children? Then why not name the goats, Innovation & Entrepreneurship..... Or sthg related to economic prosperity.... Does it have to be politicians....????????

— Robbie (@captainRobbie99) September 1, 2020
Umefanya vizuri sana @HEBabuOwino . Vile tunasumbuka na story ya amendment of constitution kumbe ni magoats zinasema hivyo.........Tafuta guitar uchapie zicheze.

— Wendo Ali (@WendoAli) August 31, 2020
You are in another level ???? you named them Raila and Uhuru...???????????? I would love to host you in Greatness Assured Show.

— Isaac The Great #ReachOut2Someone (@isaacmaweu) August 31, 2020
Related Topics