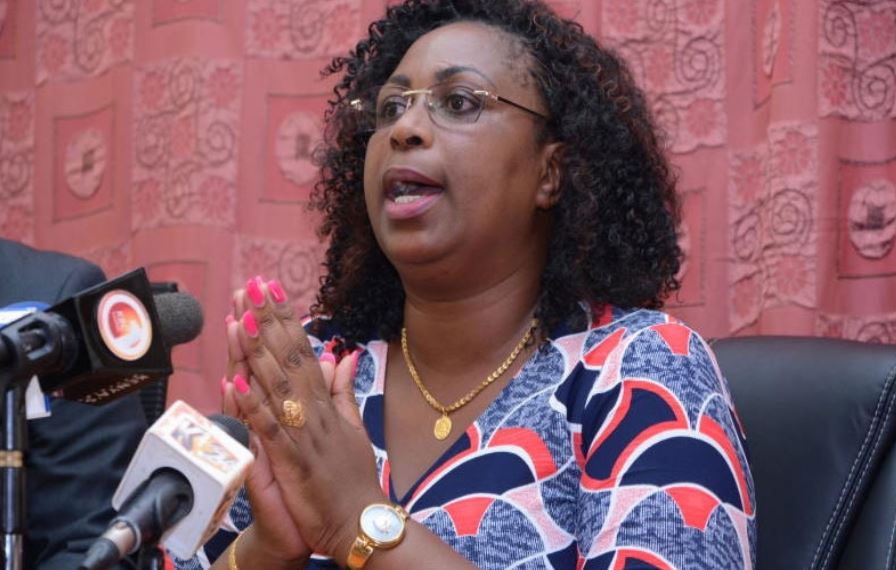 She is currently the most talked-about woman politician in the Coast – and probably across Kenya - and there is no doubt that Honourable Aisha Jumwa has become a household name for Kenyan politics.
For the best part of this weekend (August 29 and 30), the Malindi MP, who has declared her support for Deputy President William Ruto's 2022 presidential bid, has been a haunted and wanted woman. Since Thursday, August 27, when the Director of Public Prosecution DPP ordered her arrest over graft claims, her whereabouts are un-know. But away from the drama and all the sideshows, just who is this Aisha Jumwa.
The former Kilifi Woman Representative was born in 1975 in Coast, after which she attended school at Takanga Primary School before moving to Murray Secondary School. She then proceeded to Ganze Secondary, where she dropped out in Form Two for lack of school fees. It was during this time when she gave birth to her firstborn before resuming school. Records have it that she is a Commerce graduate from Jomo Kenyatta University of Science and Technology. She also holds a certificate in governance from the same institution.
ALSO READ: Mishi Mboko slams Aisha Jumwa over 'kuzungusha kiuno' slogan
Being a vocal voice in youth, women, and persons living with disabilities matters, Aisha established the Aisha Jumwa Foundation before joining active politics in 1997 when she won the Takaungu Ward seat in Kilifi. In 2002, she got re-elected.
Come 2007, Aisha vied for Kilifi South post and lost to her ODM rival Benedict Gunda. This was her redefining moment – when she learned to stand up and fight for herself thanks to politics' combative nature and the intimidation she was receiving as a woman politician.
The rather social and outgoing political light is on record having said that her husband was opposed to her going into politics. It was out of these disagreements that the two part ways – ending their marriage. Word is that after she defied her husband's will to become a housewife, she drove the cows and goats paid to her parents' dowry back to her in-laws.
ALSO READ: Aisha Jumwa arrested after shooting incident at ODM candidate's home
A resilient leader and a no-nonsense politician, Aisha became the first Kilifi Woman Representative in 2013, which she won on an ODM party ticket. She was later elected Malindi Township MP and has since wrestled with standing out as one of the fiercest woman politicians in the current political dispensation.
Raila Odinga once likened her with the late Mekatili was Menza.
Related Topics