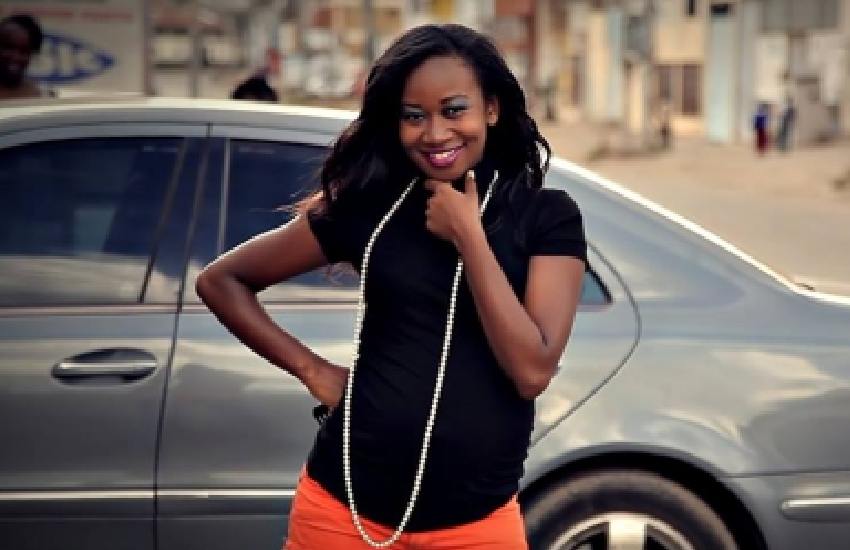 Coast-based female singer Tierra Gee says being a mother has taught her many things among them being a responsible person. Speaking to Standard Entertainment & Lifestyle the Mtaniroga hitmaker went ahead and joked that she was glad that her two babies are biracial.
"I am so proud of my kids Kyra and Tyra. They give me a reason to wake up every day and work hard so as to ensure they have good provision for a better life. I don't think I would be so responsible if I didn't have them at all," she remarked.
Read Also: We met on Facebook, got engaged the same year – singer Tiera Gee
"I am glad Tyra who is now five years is black and the young sister who is 10 months is white. They are from different races and having those two worlds represented here makes me feel like I represent humanity in full. I love them equally and train them to do so amongst themselves," she noted.
The singer recently revealed how she met her white husband, Andreas Roll, through social media before they fell in love and got blessed with her second baby. She went ahead to regret how the coronavirus pandemic has kept both of them apart. Roll's is now living abroad while Tierra and the kids are in Mombasa.
"Corona must go away! Hasn't been easy without him around to take his rightful place," Tierra told Standard Entertainment & Lifestyle. "He is a politician, architect and engineer and meeting him has been like a fairy tale. He makes me happy as he has not only been a father to Kyra, but also to Tyra."
Read Also: I miss my husband Andreas Roll, says coast-based singer Tierra Gee
The artiste, who took a hiatus to raise her two kids in Mombasa, has made a comeback with two songs this year, all under Tierra Roll Music, directed by her husband. "Am glad that he supports my music venture. He has been such motivation in my life and I am glad he understands me, the ego lady I am. You know that I am the queen of 'swaggerlicious". I am the president of all things good," she charged.
Related Topics