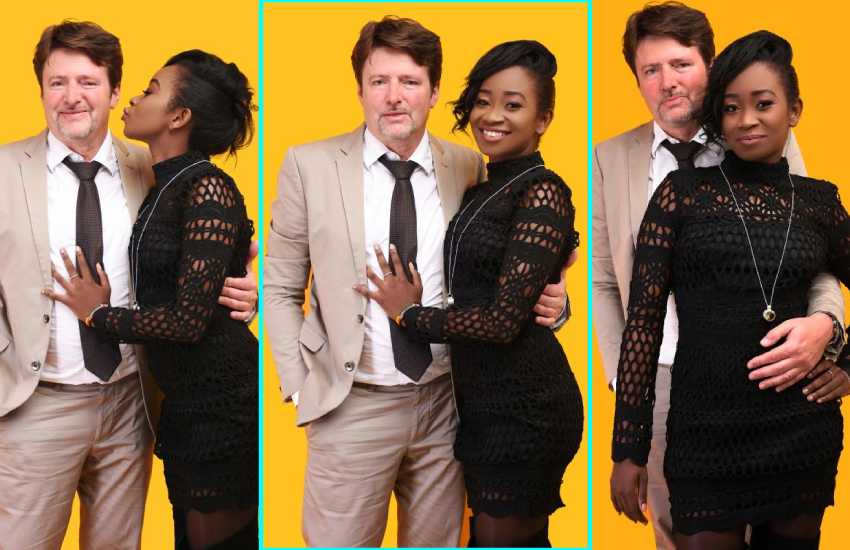 Singer-rapper Tiera Gee fizzed as a teen as part of Maliza Umaskini, then fizzled out for personal reasons, disappearing into the obscurity of live band music. Now, in a label that's part-owned by hubby Andreas Roll, she tells Standard Entertainment all about her dreams.
On Tiera's latest song Mtanironga, there is a markedly improved direction of music, sonically and visually. She looks confident and a superstar, reaping the benefits of a new partnership, a music direction run by her husband Andreas Roll, who is currently in Germany. "Coronavirus must go away! Hasn't been easy without him around to take his rightful place," Tiera told us last week. She keeps talking about Andreas who is a politician, architect and engineer and roping him in on our conversation. Andreas occasionally chips in to add detail or correct a fact.
But how did the two meet? "We met on Facebook. He sent a message and I responded. And the rest is history," she said of the man she has a baby with, 10 months old Helena Kyra Roll. She also has another baby girl, four-year-old Tyra from a previous relationship. She met Andreas in 2018 and got engaged the same year. It was also in 2018 that Tiera Roll Music came to be.
Read Also: I miss my husband Andreas Roll, says coast-based singer Tierra Gee
"My darling fell in love with my voice when he heard it in Casanova. My voice fascinated him and he felt the urge to relaunch my career. He has a musical ear and loves women empowerment," added Tiera, about how they started working together. But how do they separate romance from work? "It's just an understanding between us on how to separate work from family."
So far, as Tiera Roll music, they have done Mobebe, Now and Forever featuring Petrooz and Mutaniroga. According to Tiera, Mobebe was a song after her own heart. "My highest point in my music career was releasing Mobebe. This was a sure classic hit and in the song, I was challenged by my darling to sing in his native language, German. We overdid ourselves on the project. Also, it's a project that shows my feelings for him."
Talking of high points means diving into low points. Tiera became a star at a very young age. "I've always been in the limelight right from church. I've managed the attention quite well actually," she said with modesty. Tiera 'disappeared' from the industry at some point, even as showbiz players had predicted her star rising higher. "I was in a toxic relationship that didn't allow me to grow and also lost my father," she reflects.
Her disappearance coincided with her exit from Maliza Umaskini, the empowerment outfit run by Sadat Muhindi. Tiera is almost dismissive of her time there. One can feel she has two hearts about Maliza Umaskini, appreciative about the opportunities the outfit gave her, but also trying to avoid the acrimonious split. In earlier interviews, she had intimated that there were contractual disagreements with Sadat.
Read Also: Corona times - Ten things we have learned from celebrities in 2020
"I was never signed. I only helped in introducing the selected artistes like the late Papa (Dennis)…" she said. "It was great working with them. Sadat sure knows how to invest in the music business." So what's the plan for 2020? "I've got more surprises coming," she said with confidence.
Related Topics