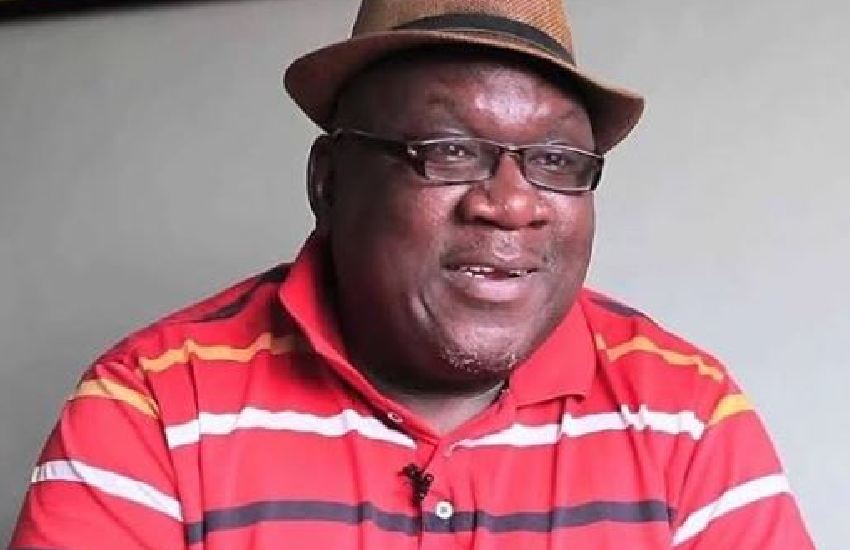 Yesterday the nation was stunned. One of its most recognisable comedian had died. At the climax of his venerable acting career, Charles Bukeko was a mainstay TV character, playing the lead role in one of the biggest and longest-running television shows in the country and starring in big-budget commercials for some of the largest local and global corporates; from Safaricom to Vodacom and Coca-Cola.
But where did it all begin?
Sometime in 2007, Citizen TV launched the comedy-drama Papa Shirandula, and with it, a star was born. After years of acting in several stage productions at the Kenya National Theatre, Phoenix Theatre and some few screen productions, Bukeko was instantly thrust into global fame with his breakout role as Papa Shirandula. Interestingly, while most Kenyans only knew about Bukeko from his acting in Papa Shirandula, the actor revealed that his breakout happened much earlier. "I would say that my breakout role was when I was cast as Herold for the play, Nativity at Braeburn Theatre. I think that is when people saw that I had what it took to be an actor," Bukeko told a local newspaper. With his distinct burly frame, larger-than-life persona, natural acting and irresistible sense of humour, Bukeko was perfectly fit for the role of Papa Shirandula, an animated guard who lived a double life and came out as everything from a liar to a polygamist.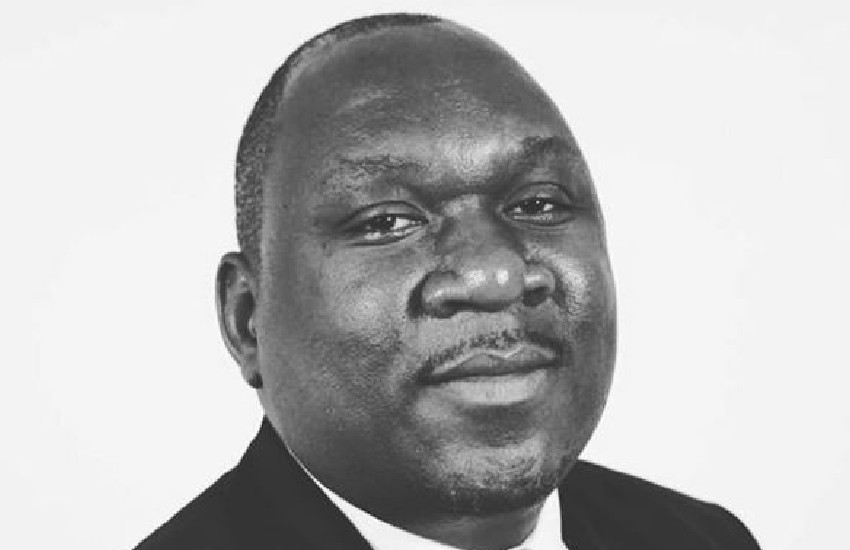 Many Kenyans agree that Bukeko played the role with such ease; it was almost as if he was born to play this role. "This is one guy who has three wives and one mzungu girlfriend. Strangely enough the wives don't know what he does for a living. But again Papa Shirandula is not a bad person. The only problem he has is that he lies so much," Bukeko said of his character during an interview with GoTV. Bukeko's character and the premise of the show were modelled to mimic everyday Kenyan life. Bukeko believed that he had been born to act. "I think I was born an actor," he revealed in an interview with Radio Citizen. However, his talent in acting was a constant cause of conflict during his childhood, and a gift he struggled to accept in his formative years. "I thought I was born a bad kid. If I went somewhere I would disturb people or they would disturb me," he recounted.
Read Also: Charles Bukeko dead at 58 - Outpouring of grief for Papa Shirandula actor
Because of this, Bukeko revealed, he was often misunderstood, even by his mother. In school, he recounted struggling to maintain a level head and focus on his studies. He narrated that he had a difficult time striking the perfect balance between his studies and his mischievous shenanigans. Most times, what he described as his cunningness and foolishness triumphed, making it difficult for him to focus on studying. Prior to his death yesterday, Bukeko had been victim to multiple internet death pranks, the latest of which was published on June 13, 2019. "On Wednesday Shirandula had complained of back pain and severe headache and was rushed to Nairobi Hospital for a check-up. His body is currently at Lee Funeral Home pending a postmortem examination," read the fake news report by a Kenyan website. Speaking to Pesa Check, Bukeko described the fake news as shocking.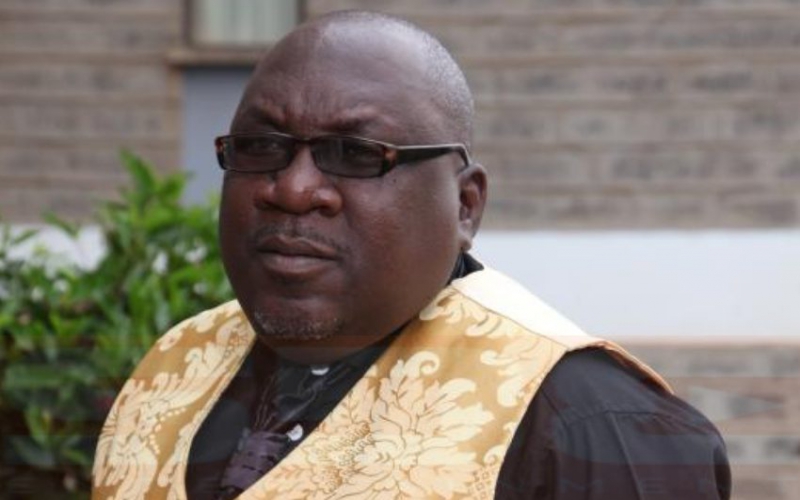 Bukeko did not find the pranks amusing, but instead thought of them as rude and disrespectful, as he revealed during an interview. Appearing on a show on Radio Citizen, Bukeko disclosed that he had been victim to seven death pranks. A visibly upset Bukeko told the programme hosts, Mwala and Melody Sinzore: "It is bad manners and evil. On my side I don't care much, but I worry about my father and mother and other people I love. I don't know the motivation, I don't know if it is about destroying someone's career or his name, but I can say it is bad manners and a curse." But Bukeko was more than a caricature. He did much more than acting, revealing on several interviews that he helped conceptualise and develop his characters, in the stage and TV shows he played and even in adverts.
Beyond his professional life, Bukeko was a loving father and husband, accomplishments he proudly spoke about each time he got the chance. "I am married to Beatrice Ebbie Andega with whom we have three children Tony, Charlie and Wendy. She has been the pillar of my life. A faithful, humble and loving companion in life's journey," he told The Standard in an earlier interview. During an interview with GoTV, Bukeko also revealed that his real-life persona was somewhat a departure from the eccentric and over-the-top characters he often portrays. "I don't go out so much. I don't drink alcohol. I am this person who actually loves being around my people, a bit reserved, but not quite reserved. I am a football fanatic, a football critic, " Bukeko said in the GoTV interview.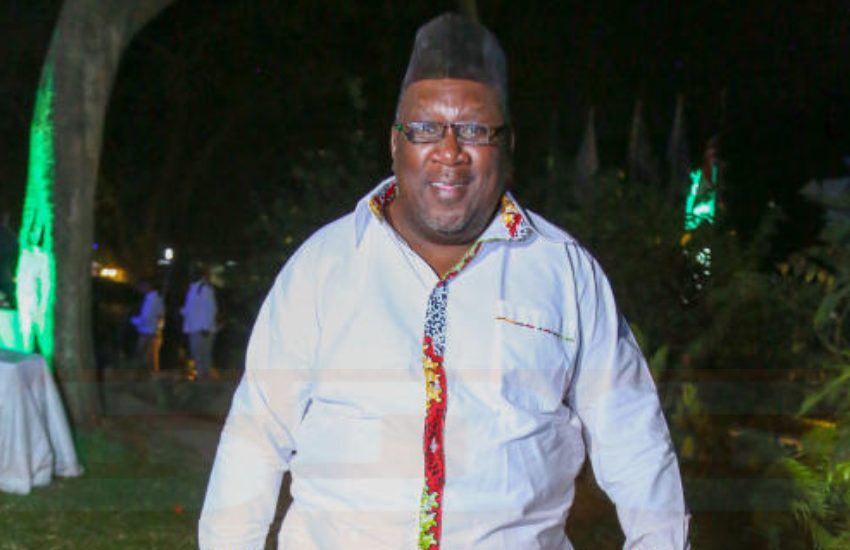 Bukeko's love for football was unparalleled. In interviews, he often boldly professed his love for the game and especially for local football clubs AFC Leopards and Sofapaka. While his weight contributed to his comedic effect, it was also a source of trouble for him. Bukeko admitted to his struggle with weight. With the last act on his esteemed life at 58, Bukeko rose to be the top trending topic in Kenya, with thousands of Kenyans recounting his legacy and wishing him a peaceful rest. President Uhuru Kenyatta eulogised Bukeko as a gifted storyteller whose contribution to the development of Kenya's entertainment sector will be cherished forever.
Read Also: Popular TV actor Charles Bukeko alias Papa Shirandula dead – family
"Some truths in life are hard to accept. Your memories will never be forgotten! Those will always remain with us forever. Rest in Power," wrote comedian Eric Omondi. "Rest in peace Charles Bukeko alias Papa Shirandula. You were a self-made man who epitomised the joy and optimism of Kenyans. You made a huge contribution to the entertainment industry in Kenya. We will miss you. May God give peace, comfort and strength to your family and fans," wrote Ezekiel Mutua. "I am lost for words. Rest well Papa Shirandula. 2020 is indeed a dark year," said musician Suzanna Owiyo.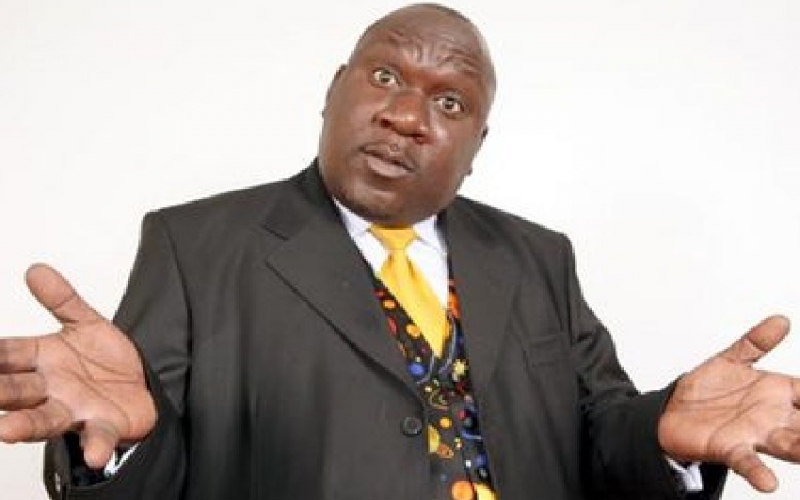 It was gloomy at the Karen Hospital yesterday as the family and friends came to terms with the death of the veteran actor. His brother-in-law Rowland Wanyama said Bukeko had visited the hospital on Monday for a check-up a day after coming back to Nairobi and was later discharged. According to Wanyama, it was not until Saturday morning that Bukeko was rushed to Karen Hospital by his wife after he complained of difficulty in breathing. He was pronounced dead upon arrival at the hospital. "Papa had travelled from Nairobi. On Sunday he started feeling unwell after returning to Nairobi, and later drove himself to hospital for a check-up," said Wanyama.
Related Topics