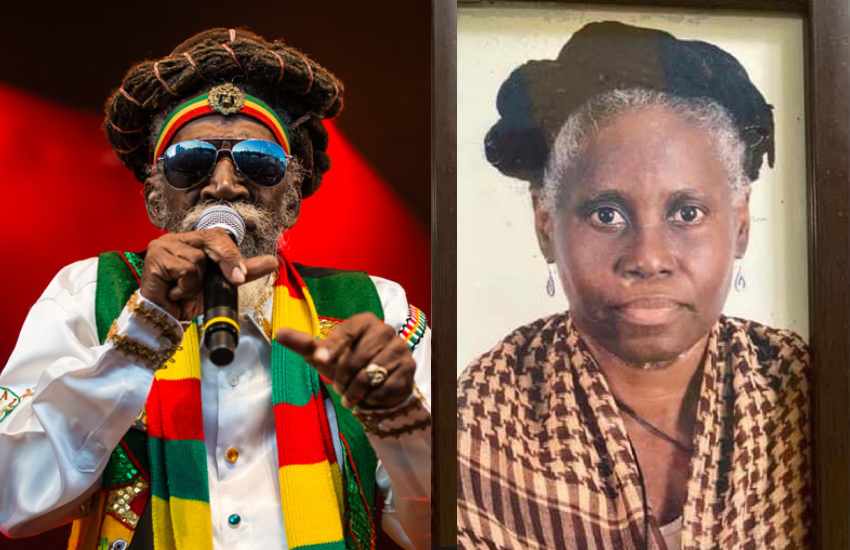 Jean Watt, the wife of reggae legend Neville "Bunny Wailer" Livingstone is still missing a month after she wandered from her home in Washington Gardens, St Andrew, Jamaica.
A reward of Sh760,000 (J$1 million) is now on the table as the search intensifies for Watt,70, who according to a missing person flier shared by her family was last seen wearing a black top, brown dress, and sandals.
Affectionately known as "Sister Jean", Watt had before her disappearance been a partner of 50 years to the only surviving member of the original Wailers and is believed to be suffering from dementia.
"She is a very special person, in her own right. She is prayerful and spiritual; these people get extra protection, even though they have to go through the dark. We're praying she returns home," said Wailer's manager Maxine Stowe.
Read Also: Jamaican star Buju Banton set to release highly-anticipated album
Speaking to The Gleaner, Stowe disclosed that a surveillance camera located across the street from the address captured her exiting the premises carrying a black bag.
"It confirms what exactly she was wearing when she left home, which is different from what we initially thought, the bag that she had with her and what time she left. It also confirmed that a car had pulled up to the gate earlier, and that had caused her to go outside," said Stowe.
"She regularly misplaced whatever money that was nominally given to her, as she no longer had that ability to manage funds. But she could have had between $3,000 and $5,000, and also the bag is big enough to hold an extra suit of clothes rolled up."
According to Wailer's son Abijah, support from the public has been overwhelming. He detailed that a possible sighting of Watt in Portland has seen the family make two trips to the area.
"Even though the description of the dress didn't match up to what we thought she was wearing at the time, we drove to Portland from we got the report, and have gone back on more than one occasion. We have received another report that she was spotted in the Buff Bay area as well, so the search party has that entire region in our surveillance. An effort is also being made to secure surveillance tapes from those areas," said Abijah.
Read Also: Kenyans join world in celebrating reggae legend, Bob Marley
She, Stowe pointed out, may have been in Portland in search of a home she used to live in with the three-time Grammy award winner.
"There is a farm down there, and that is perhaps where Sis Jean was heading. This type of behaviour is consistent with persons who have dementia. There are memory problems, particularly remembering recent events, but the long-term memory is more or less intact, so they go to the place they were born or lived for a while," added Stowe.
Wailer, noted the manager, is shaken by her disappearance: "He's taking it very hard and we are trying to keep his spirit up… We just have to watch his health in the process. The stress is there, and we just have to manage it."
The singer, 73, suffered a mild stroke in late 2018.
Related Topics