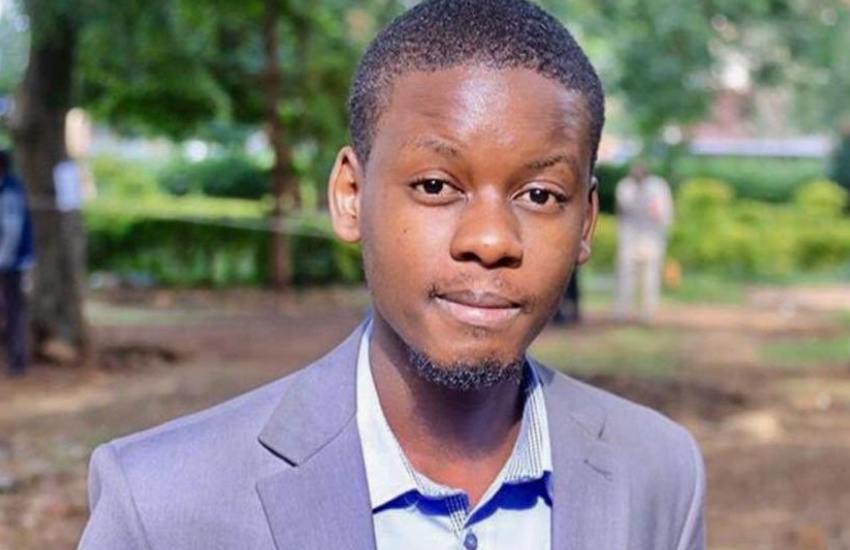 KTN journalist Timothy Otieno wanted to become a designer before he even dreamt about his successful media career.
"I wanted to be a tailor. I used to enjoy seeing how the sewing machine worked whenever the estate tailor operated it. By the time I was in class five, that dream had changed to wanting to be a bus driver before shifting to media," said the bubbly 28-year-old.
Speaking exclusively to SDE the TV reporter disclosed that the coronavirus pandemic has given him an opportunity to reflect back on his dreams and journey to the top.
Read Also: PHOTOS - KTN's Fridah Mwaka gets married in colourful traditional ceremony
Otieno explained that it only took one person to believe in him, and, as a way of giving back to the society, he has started an online mentorship program for young journalists who look up to him.
"I've had more time to reflect on my life, career and general aspirations. Since about two years ago, I've been receiving a lot of DM's (direct messages) on my social media platforms of young people who want mentorship, advice and guidance. A majority of these messages have been from journalism students in various colleges across Kenya," he revealed.
Otieno narrated how veteran Chamwada Report and Daring Abroad host Alex Chamwada, in particular, showed him the ropes.
"I decided to organize an online free media mentorship program for all those who reached out because I too, was one time a student looking for mentorship. And I approached so many media personalities who all ignored me except one Alex Chamwada who gave me a chance and took me under his wings. He moulded me when I was still a 3rd-year student at Moi University and his help is what has made me who I am today," he added.
Based on that experience, he says that he is offering free online mentorship because he perfectly understands how it feels to be a young, ambitious student and lack mentorship or guidance.
The Area Code producer and host added that he hopes to run the weekly session with the mentees, "My intention is to have a weekly online meeting with them where I highlight various aspects of how to make it in the industry and how best to cope right now."
Read Also: From attempting suicide to finding love -My fiancé said yes – KTN journalist
Even though many upcoming Journalists look up to him, he admits that he still has a long way to go.
Related Topics