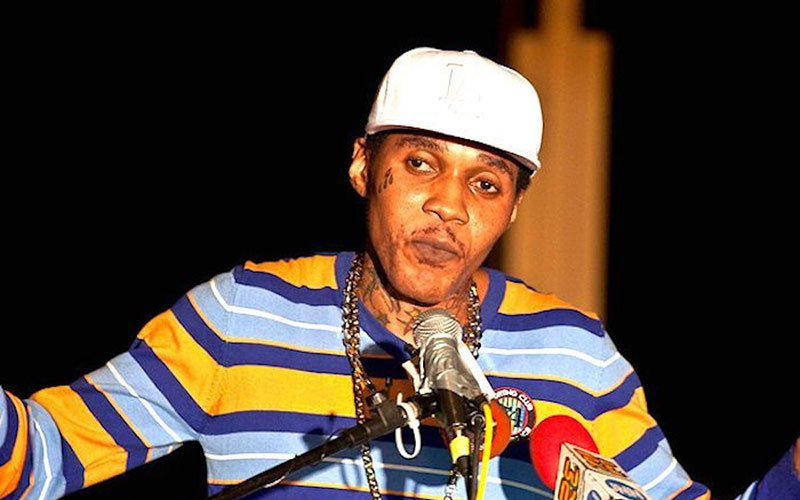 Incarcerated dancehall music icon Vybz Kartel has released a lengthy statement outlining his achievements, influence and contributions to the music genre. The Half Way Tree singer and deejay sought to silence critics by highlighting his fetes as a solo artist and entrepreneur in the music business.
In a career spanning 20 years, Kartel noted how his music changed perceptions on previously taboo subjects. The 'World Boss,' as he's popularly known, further claimed to have set the standards on the public's perception of how a dancehall musician should look like. The singer further pointed out that he's still topping the charts despite being in prison and credited himself for popular dancehall star Popcaan's success. In the statement released through his music distributor Zojak Worldwide's official Instagram page, Kartel highlighted how his business acumen helped him outmanoeuvre dancehall peers and make him stand out.
READ ALSO: Vybz Kartel addresses criticism over his 16-year-old son expecting baby
"No one has had an impact on dancehall locally or worldwide in the last 20yrs like me. I entered the games officially as best new artiste 2002 (by the then JFM) and three years later won deejay of the year a title that I didn't lose until badmind (jealous people) stop the awards.
"My styles of music, topics that were previously considered taboo…like oral sex, gogo dancers, my business savvy, my reality show…" he wrote in part.
Rosary controversy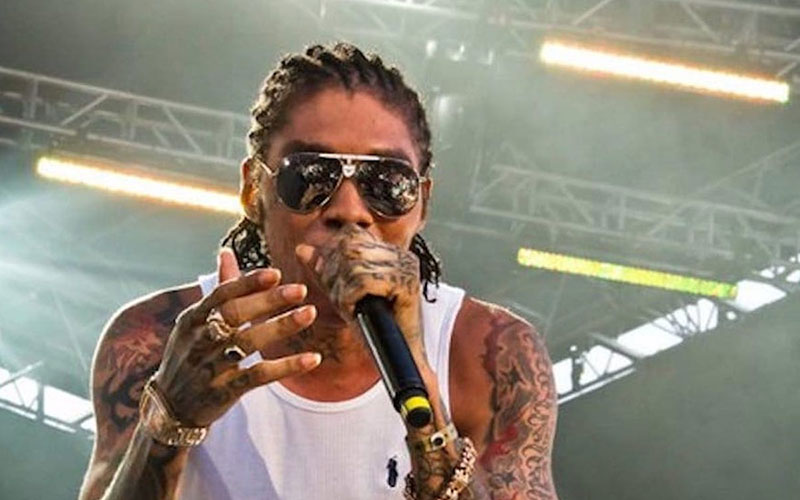 Kartel also addressed an incident in 2010 where the Catholic Church ran a newspaper article in response to the singer turning rosaries into a fashion statement. In his hit song "Straight Jeans and Fitted", Kartel sings about his fashion and style, saying 'Mi rosary chain a di purest'.
"Rosary sold out in Jamaica that even the Catholic Church has to write an article in the Sunday Gleaner's magazine section, pointing out me that it's not "rosary chain" ...just rosary. And don't even talk about image, from jersey and drag to tattoos and extensions. Before Kartel how did dancehall artistes look compared to Vybz Kartel?
"Bro, no one has brought the level of excitement to the genre like I did. From the Spanish countries all the way to mother Africa it's 'Worlboss Worlboss'."
READ ALSO: I was not kicked out, says Vybz Kartel's alleged lover Lisa Hyper
Kartel accused Jamaican authorities of being envious of his achievements as they thought his influence surpassed their power hence, targeted him.
"If Babylon didn't envy my greatness I would have had multi-platinum record sales and numerous Grammys, but even so, still selling gold from behind bars; still remaining the Alpha DJ, the king. World Boss, Pharaoh, Immortal Kartel, Teacha Chancellor, a me dat," he declared.
"Even a lot of the new generation of artistes have something about Vybz Kartel in their persona, lyrics style flow or image... Oh, plus I gave the world Popcaan."
Album
Kartel's declaration comes weeks ahead of the June 26 release of his album dubbed Of Dons and Divaz.
READ ALSO: Reggae star Buju Banton freed from prison, lands in Jamaica
After a three-judge bench dismissed the deejay's appeal against his murder conviction, he has gone into work mode releasing a string of singles including Be Ok, Vampire, With You and Body Language.
On June 4, the dancehall mogul displayed the Gold-certification gong he received from the Recording Industry Association of America for his 2018 smash hot Fever.
The song was the lead single off his critically acclaimed King of the Dancehall album which peaked at No. 2 on Billboard's Top Reggae Albums chart.
Related Topics