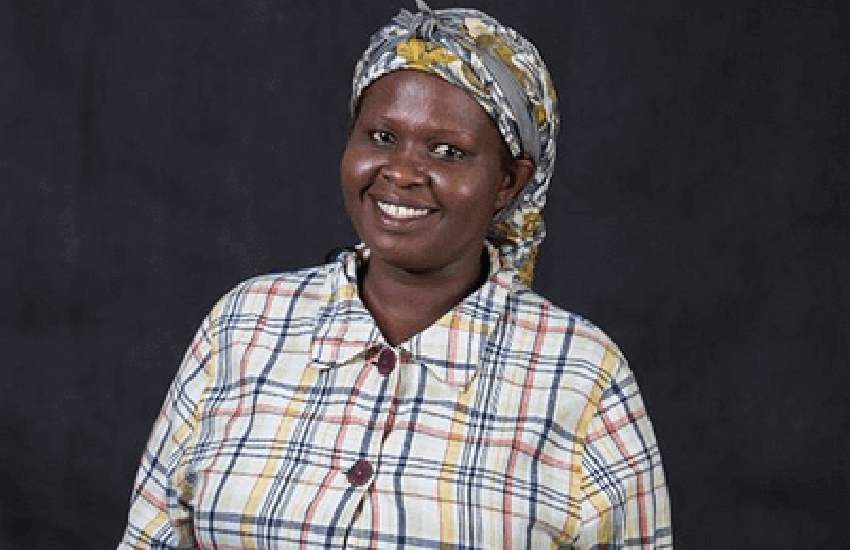 Churchill Show's Stella Bunei Koitie better known by her stage name Jemutai has landed a managerial position in the fast-growing real estate industry.
Announcing the news in an interview, the comedienne revealed that she had secured a position as the new marketing manager at Musti Investment Limited.
The elated Jemutai explained that her decision to seek for an alternative income source came after the Covid-19 pandemic that crippled businesses including the comedy industry which forced her mainstay platform - Churchill Show to close shop and restructure.
"After Covid-19 pandemic hit, it affected the comedy industry and performances were shelved and so I started applying for other jobs to make ends meet.
"I had sent numerous applications and I was luckily called by Musti Investments for the job. I started today. We market the plots and sell them and I love this job," Jemutai told Kenyans.
Jemutai explained that despite her new appointment, she is not letting go of her talent just yet.
"I like comedy and when the virus ends, I will still be a comedian but I will also hold my current job. Today we did not make any sales but the future is so bright," she went on.
The comedienne who studied IT added that as much as she had a future in her career after landing an internship with Ken Gen at Olkaria Geothermal Power Station, it did not pan out.
"I found it tough because days would pass by without laughter as engineers there were too busy avoiding getting electrocuted to afford a laugh."
It was after finishing school that she dedicated her time and energy into comedy.
Comedy journey
Famed for her popular line chibambe (enjoy yourself) tag, the mother of two revealed in Churchill Show's the Journey that she had auditioned for close to 10 months before things started looking up for her.
During that time, Jemutai depended on her mother to provide her with transport to chase her dreams and as she noted she was ready to give everything up.
"I auditioned for 10 months straight without any success, every Tuesday my mother gave me fare from Embakasi and taxi money to go back. The Carnivore, where we shoot Churchill, became a second home, I knew everyone, the watchman, and the cameramen even the waiters.
"At some point, I was about to give up and on October 20th 2015 I came for what was to be my last audition, after that, I was to quit. However, that week I was picked and October 22nd 2015 was my first show ever."
Although very private, Jemutai was not too long ago forced to address reports concerning her relationship with fellow comedian Professor Hamo after claims he fathered her child.
"Professor Hamo is not my baby daddy. Such stories can destroy a family. He helps me a lot with my comedy and we work together, that is why we are always seen together but we are not dating," she clarified.
Related Topics