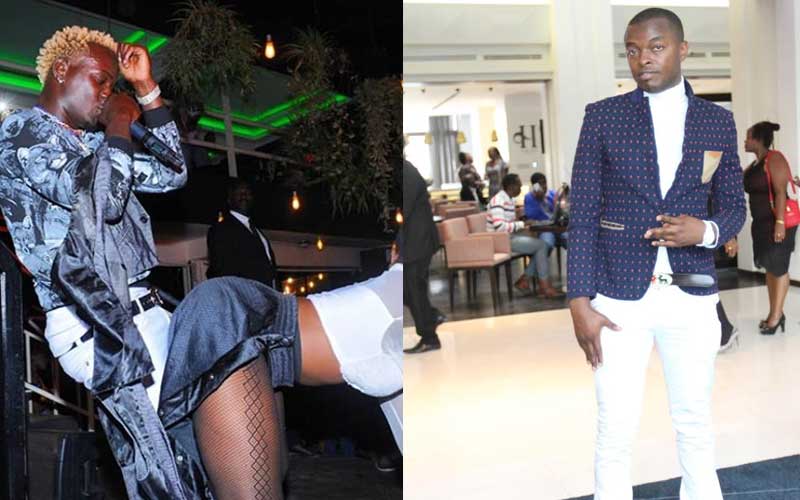 Gospel singer Alex Apoko alias Ringtone is once again on fellow musician Willy Paul's case, this time, however, not to bash him but to extend a 'helping' hand to his 'needy' brother in Christ.
Speaking on one of his Instagram posts Ringtone asked that Willy Paul gets in touch with him so that he could lead him back to salvation.
"Willy possessed pozze @willy.paul.msafi leo ni jumapili kumbuka place God alikutoa you can call me to come and read into salvation again. Please think of this," he wrote.
READ ALSO: Fans bash Ringtone, say he is obsessed with Willy Paul
Beef
Ringtone's offer to Willy Paul comes a few weeks after the controversial singer threatened to beat Ringtone up for always poking his nose in his business. The seemingly fed up Willy Paul took to social media to make his threat public asking Ringtone to keep his name out of his mouth or he would be left with no other option but to embarrass him by beating him.
"So this stupid man is still talking about me? Naona nikitandika huyu mkisii! You are a disgrace to the Kisii people!" he said.
Before his threat, Willy Paul was known to always downplay Ringtone's unsolicited opinions concerning anything he does. In a previous outburst, Ringtone condemned the Saldido International owner's song Nikune alongside Nadia, terming it as disrespectful. He requested Kenya Film Classification Board Boss (KFCB), Ezekiel Mutua to intervene, a move that riled up Willy Paul.
READ ALSO: Naona nikikutandika- Willy Paul threatens to beat up Ringtone
In response to Apoko, Willy Paul urged the singer to make his way to the studio and produce his songs before critiquing his.
"Guys, I'm I the only artist in Kenya? Ringtone please leave me alone. Why are you against kila kitu nafanya? Before Ezekiel Mutua bans me, he should ban your mouth and dirty heart!" Willy Paul retorted.
Willy Paul and Nadia's song seems to be doing pretty well and is almost hitting the coveted 1million mark with 914,000 views on YouTube.
Related Topics