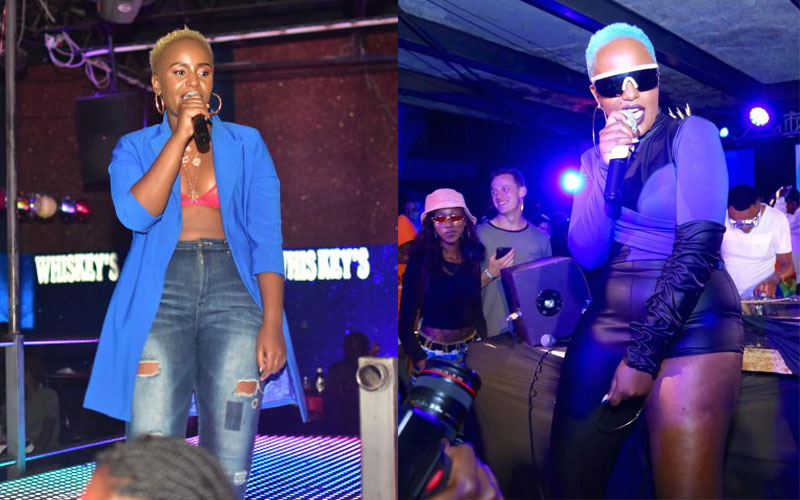 Utawezana hitmaker Femi One has dismissed suggestions that Tik Tok influencer Azziad Nasenya should receive payment for her participation in the song's social media challenge. Speaking to SDE on phone, the rapper said that paying Azziad should not even be a conversation in the first place. According to Femi One, the Azziad conversation is sexist as those pushing for it are trying to discredit her work.
"The success of the song was a collective effort from myself, Mejja, the producer, video director and fans who participated in the challenge on social media. I was so shocked seeing people trying to discredit me on social media alluding that I don't deserve the success of Utawezana. Mejja rapped about the same thing in the song but he is not being bashed. I feel so bad seeing people trying to discredit the work I have been putting in through the years," she said.
The Kaka Empire signee said that she's being targeted simply because she's a woman.
READ ALSO: TV station in trouble for playing Femi One and Mejja's 'Utawezana' jam
"Ladies in the music industry rarely get support. This conversation is sad because I am among the few female musicians doing well in the industry. Kenyans should support us instead of bashing us. The industry is already male-dominated and for a female artist to be visible, we have to work almost ten times harder. They can't accept that I'm female and the song I did with Mejja is a success. They feel I don't deserve it, but Mejja does. This is something I have previously noticed in the Kenyan music industry. "
KFCB's Ezekiel Mutua
Femi One also addressed moral cop Dr Ezekiel Mutua who took issue with the song soon after its release, terming it 'immoral content'.
"Artistes should be creating inspiring content to help combat COVID-19 pandemic, not promoting sexual perversion," Dr Mutua said.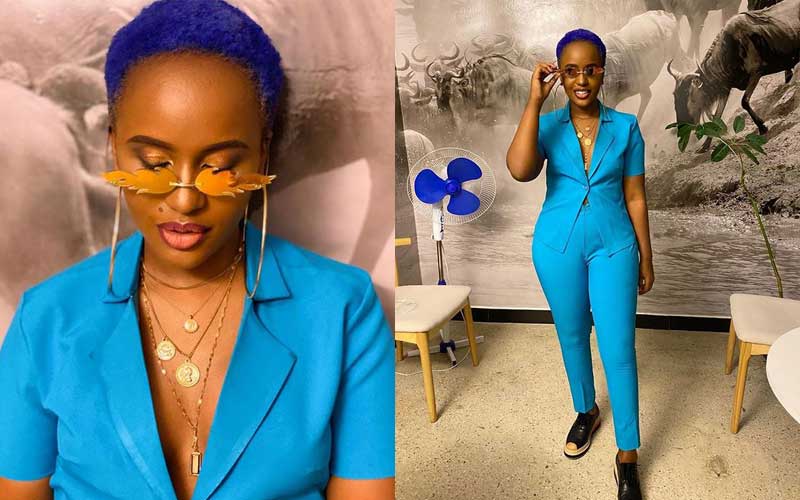 However, in her rejoinder, Femi One accused the Kenya Film and Classification head honcho of curtailing artiste's freedom of expression.
READ ALSO: Femi One's manager defends 'Utawezana', responds to Ezekiel Mutua
"Before Utawezana, I had released a COVID-19 freestyle of which I didn't see him speak about it, or congratulate me for doing a good thing. Let him give artists the freedom to be creative; you can't tell an artist not to sing about certain issues. Art shouldn't be controlled."
Making of Utawezana
While affirming that Utawezana is her biggest hit thus far, Femi One said that the song had all the makings of a hit.
"I worked with Mejja a few years back and I wanted to do another song with him. He came to the studio and we chose to do a conversational kind of rapping. We also wanted to make a song that's relatable and humorous because Mejja likes humour.
"Honestly, Mejja has no swag and when I mentioned it in the song, many people related to it; I was voicing what many people only think of. I'd attribute the song's success to our chemistry and the topic."
Impact of COVID-19, Sh100 million kitty for artistes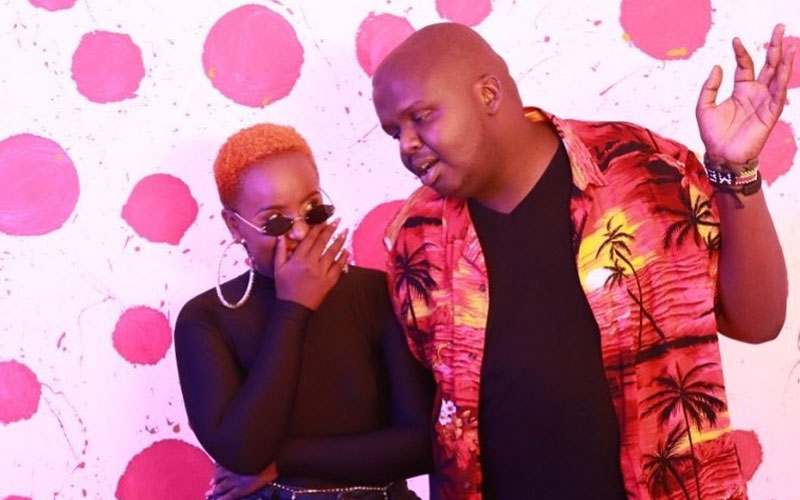 Femi One also acknowledged feeling the impact of the COVID-19 pandemic.
"COVID-19 has greatly impacted Mejja and me because we shot the Utawezana video before the pandemic. We had to hold onto the video for a couple of weeks before releasing it because of the confusion and panic around the coronavirus. But we decided iende iende ikigonga ukuta igonge. If not for the pandemic, we would have been fully booked right now; tungekuwa tunapiga shows mpaka mbinguni (laughs).
"We're not getting money from shows but I believe everything happens for a reason. We leave it all to God and continue putting in work."
READ ALSO: TV station in trouble for playing Femi One and Mejja's 'Utawezana' jam
Femi One also expressed her concerns for the Sh100 million kitty from the government to cushion entertainers from the financial impact of COVID-19.
"My biggest concern is whether the money will get to artistes in the first place. Mejja and I should be given Sh90 million and the remaining Sh10 million watu wang'ang'anie; kina Khaligraph na Bahati.
"Why are people congratulating the government for giving out the cash? It's their job. They are not doing us a favour. Its high time people started respecting artistes for their work; many people see artistes well dressed in music videos not knowing what we go through behind the scenes."
Related Topics