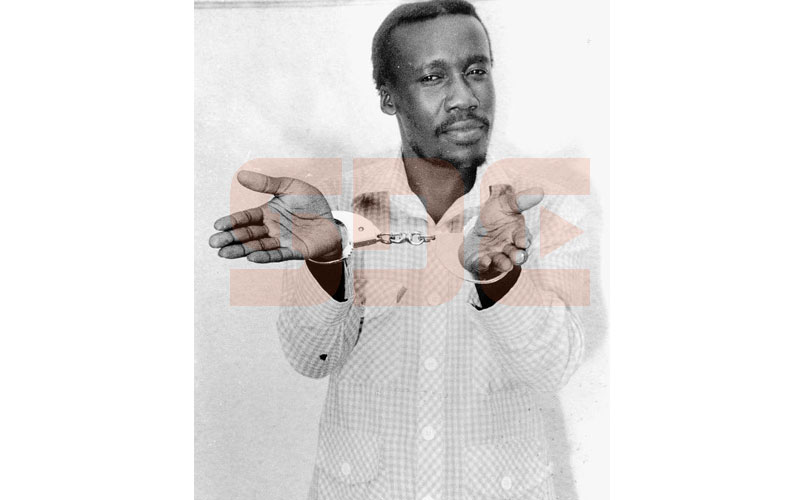 The crushing of the August 1, 1982 coup had its unsung heroes and unfair villains when gunfire reverberated in Eastleigh and Embakasi airbases.
The coup plotters, half high, but fully sober to the fact that the Kenya Army soldiers had not returned to their bases from military games in Lodwar, had their moment, which for 20 years, determined the course of Kenya's history.
The army barracks were empty and being a Sunday, no major traffic was expected.
Furthermore, most Nairobians would be at home which meant minimal casualties. But alas! In 12 hours, over 100 soldiers and 200 civilians lay dead.
Soldiers raped two Asian women, who ended up committing suicide because they could not stomach the shame. A looting spree ensued, leading to a loss of over Sh500 million worth of property.
Then entered Major General Mahmoud Mohammed, Deputy Army Commander.
READ ALSO: Why ex-Air Force Commander wants top KDF officials punished
At the time, he was an infantryman with no exceptional skills.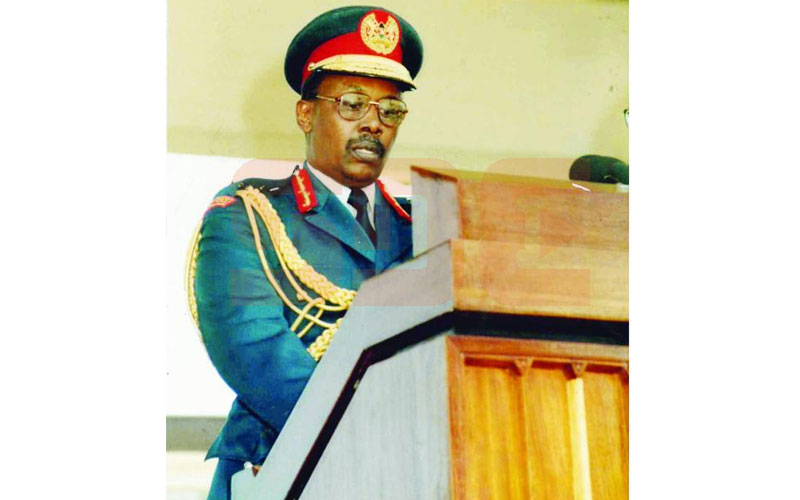 He had been a soldier for 29 years, nine of them as commander of the Kenya Rifles 1st Infantry Battalion. Lt Gen John Sawe, Army Commander was optimistic the coup could be foiled with the army still in Lodwar.
Major General Mohammed requested Lt Gen Sawe to allow him to be the Operation Commander as they tried to win back the country. According to General Mohamed, two things were necessary to thwart the coup: Access to Kahawa Garrison and securing the DoD - where the best available marksmen were stationed at the gate. A few accompanied him alongside Major Humphrey Njoroge to the Voice of Kenya offices (now KBC). But they were outnumbered.
Kahawa Garrison - which was free of rebels - was ideal for sourcing reinforcement. As Major Njoroge told a local daily, Lt Gen Sawe had issued instructions that all military barracks were out of bounds.
Maj Gen Mohammed almost shot Corporal Halake, the sentry at Kahawa, who finally yielded for fear of being shot. With barely 30 of the best shooters, Maj Gen Mohammed headed for Voice of Kenya offices that incidentally had no fence.
Inebriated air force soldiers refused to surrender, opening fire instead. They were however mowed down as they danced the wee hours away with University of Nairobi students at the police canteen!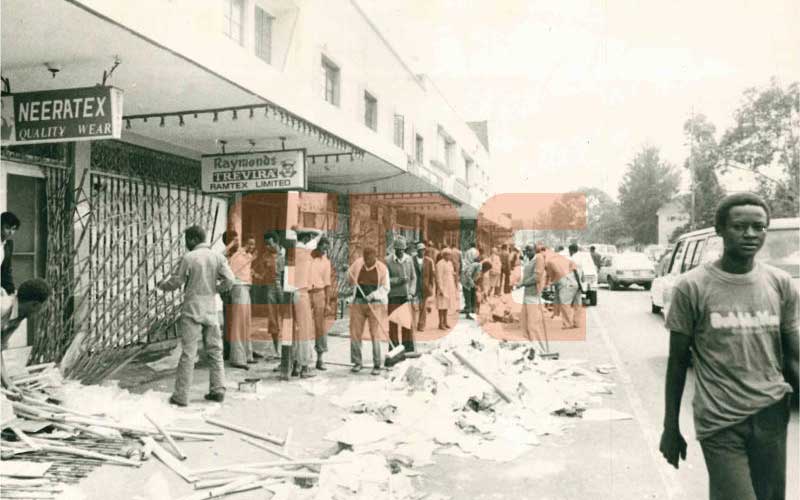 Leonard Mambo Mbotela, who had been kidnapped by the 'rebels' to make the announcements, told Kenyans the country's loyal forces had taken back power from the rebels.
The man with little formal education thereafter rose to the highest echelon of army command as full General and Chief of General Staff.
Related Topics