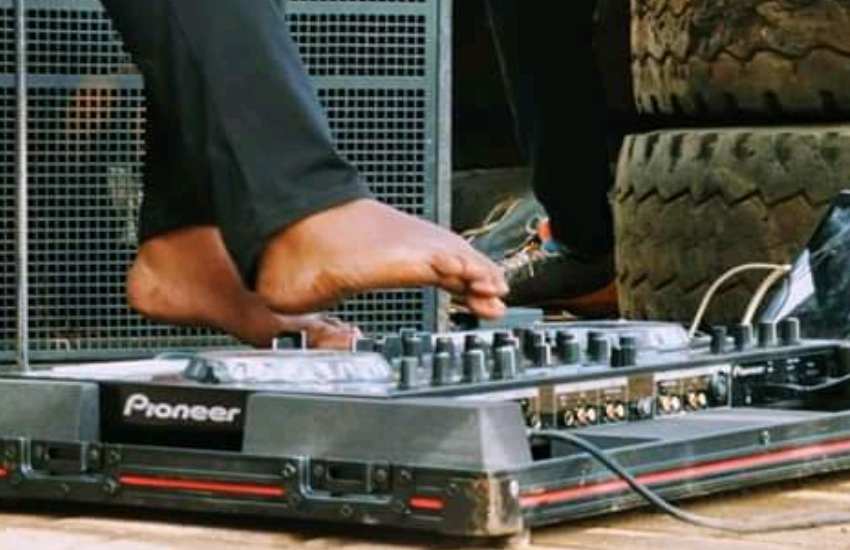 As a female Dj with cerebral palsy, Dj Wiwa is a first among many, breaking barriers and proving disability is not inability. She speaks to SDE on her life, ambitions and challenges…
For starters, who is Dj Wiwa?
My real name is Winfred Wanjiku aka Wiwa. I am a third-born child with a passion for music.
How was your childhood? Where did you grow up, school?
I was raised by my mother and grew up in Mwea, Kirinyaga County. As a child, I never got any special treatment and schooled at Joytown -both primary and secondary- in Thika.
You were born with cerebral palsy. How did your relationship with your mother Rosemary Njoki affect your view of the world and shape your choices?
Cerebral palsy, just like any other disability, is a gift. My mom was the best and did all she could to make sure I made it in life. She was actually the one who suggested I start disc jockeying; she saw the Dj in me before I did.
You majored in tourism, travel, and business. Was that your first calling?
I majored in tourism, travel and business because it was the best choice for me at the time.
When you turned 25, Njoki enrolled you at Talanta institute to pursue disc jockeying. How did that come about?
When I was still in college, my mom highlighted that I could be a great Dj since I was passionate about music and knew all the lyrics, but, I had to wait until I completed my diploma so I could enrol in a Dj school.
What was your experience at the DJ academy, especially that you had cerebral palsy?
At first, it felt a little weird as everyone would stare but once they got used to me, I got to make friends.
Read Also: Woman falls in love with DJ who performed at her wedding
2018 was a great year for you. Several deejays surprised you with equipment. How was that like?
The surprise was awesome; the legendary DJs embraced me as their own and boosted my belief as a Dj.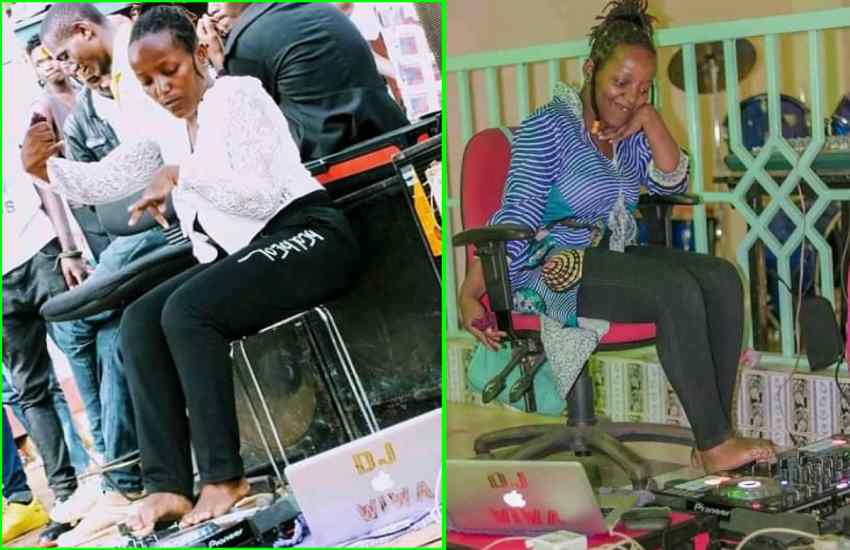 What changed after the huge nod and subsequent limelight?
The nod brought something positive, my story became an inspiration to many, especially parents who have kids with cerebral palsy. Dj splash- my trainer- still helps where I need assistance.
The donation kick-started your career in a big way. How is life after the academy so far?
Life after school is somehow fine; I get gigs once in a while.
Challenges?
Getting gigs is not easy and some people don't believe I can. I have to constantly prove myself.
Do you feel neglected by the state as creative with a disability?
The national and county government has not offered any assistance, and, yes I feel neglected.
As a deejay with cerebral palsy, you are a first among many. What is your message to persons with similar conditions?
Believe in yourself even if it seems impossible. To all the ladies who want to be DJs, don't let anyone or anything stop you.
Looking back, is there anything you would have done differently?
I won't change anything, after all, God had plans for me.
Read Also: Family in limbo as DJ Evolves' bill hits Sh7 million
Coronavirus has impacted routines, what has changed for you
Gigs have literally dried up, but I hope all will be well. I am, however, coping well since I have my siblings with me.
What's your biggest fear right now?
My biggest fear in life was losing my mom but since her death, I now fear to become a burden to my siblings.
What do you want to be remembered for?
I would love to be remembered as one who used her disability to inspire the world.
Related Topics