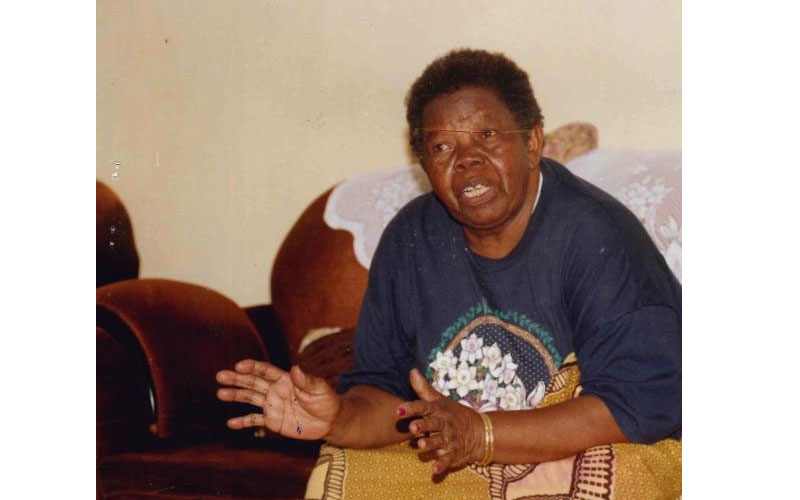 Esther Mwenda Ngala, the widow of former veteran politician and foremost nationalist from coast region, Ronald Ngala, is dead.
Esther, 90, died on Sunday evening in a Mombasa hospital without answers on what caused the death of her husband in December 1972. She had been battling high blood pressure and diabetes for some years.
Esther's first born son, Noah Katana Ngala, said the matriarch developed health complications two weeks ago and was rushed to the hospital.
"Our mother had high blood pressure and diabetes in her sunset days, but we were able to control these until two weeks ago when the situation deteriorated. She could neither eat nor speak," said Katana.
Ngala died at the Kenyatta National Hospital after being in a coma for several days following a road accident in Nairobi. An official government report claimed the accident was caused by a bee attack on his car.
His driver survived the accident without injury.
In 2017, during the 45th anniversary of her husband's death, Esther disputed the State's version of his death, insisting that he was a victim of a dark conspiracy.
She died clutching to the belief that her husband was assassinated.
READ ALSO: Renowned fisi-When Jomo Kenyatta caught Paul Ngei flirting with his daughter
Upon learning about Esther's death, Mombasa Governor Hassan Joho mourned her, saying she was a pillar in the empowerment of women and education in the coast region.
Joho's condolences
"It is with great sorrow that I have received the news of the passing on of our mother, Mama Esther Ngala. Mama Esther was the widow of Ronald Ngala, a foremost nationalist in Kenya's independence struggle who was the father of the quest for 'majimbo' (regional governments) in post-independent Kenya," Joho said in his condolence message to the Ngala family.
The mother of 14 is survived by eight children and 50 grandchildren. She will be buried beside her husband at Vishatani village in Kaloleni, Kilifi County, on Saturday afternoon.
Katana, a former long-serving Cabinet minister, said although many political leaders may have liked to attend the burial, only a handful of mourners will be allowed in line with government regulations to stem the spread of coronavirus.
Katana described his mother as a humble woman who served as the pillar of the family when her husband was alive and long after he died.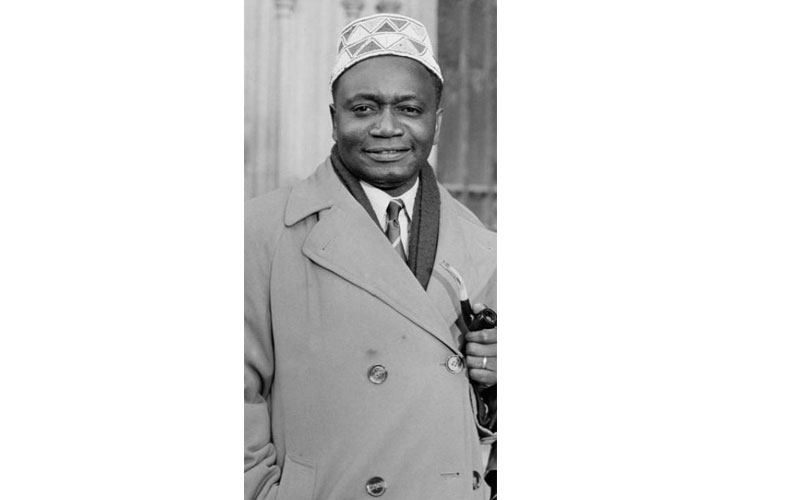 "She was a strong but humble woman who kept the family united," he said.
According to Katana, Esther mentored several women leaders in the coastal region when she was alive.
"She supported the work of Ronald Ngala when he was in national politics and received his visitors who included founding President Jomo Kenyatta and his successor, Daniel arap Moi," said the former minister.
Esther has taken the final bow still unconvinced that the car crash that killed her husband in 1972 was a normal accident.
Speaking when she received a delegation of women leaders at her Vishakani home in 2004, Esther, who largely kept away from the public limelight, said she still did not believe that a swarm of bees distracted her husband's driver leading to the fatal crash.
Unheeded appeals
On several occasions, she appealed to the government to investigate his death. These went unheeded.
During the 40th memorial of her husband in 2012, Esther said his death still haunted her family.
Ngala, who co-founded the now-defunct Kenya African Democratic Union (Kadu) in 1960 which he later merged with Kanu in 1965, died of injuries sustained from a road accident that occurred along the Mombasa-Nairobi highway. He was 49.
Family members and supporters of the nationalist believe the official version of events was a cover-up for an assassination.
They suspected that key functionaries in the late President Jomo Kenyatta's regime might have had a hand in his death.
Before his death, Ngala was a minister in Kenyatta's Cabinet and MP for Kilifi South constituency.
Related Topics