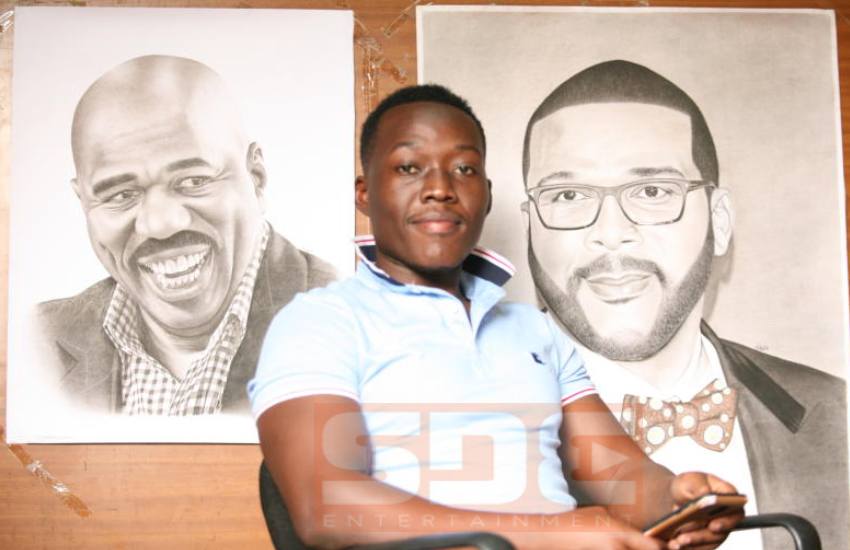 Meeting celebrated US comedian and TV host Steve Harvey would have been a big boost to artist Collins Omondi Okello's career.
After drawing and sharing a portrait of Harvey on social media, the comedian was impressed and scheduled to meet the 30-year-old Bachelor of Commerce graduate.
Then came coronavirus, throwing the entire plan into disarray following the ban of international travel. Okello has spoken for the first time, expressing his disappointment.
"It is actually a blow. I have been in touch with Harvey's agents who told me they will inform and update me of the way forward, but as things stand, everything will have to wait and no one knows for how long," said Okello, adding that, "When I posted the picture, my aim was to have Steve recognise the work, or just click a like on the tweet. But I got more than I bargained for. He liked the work and asked to meet me. I had dedicated this year to drawing international celebrities, and my first assignment was Steve Harvey. I am grateful that it paid off."
And after completing the drawing, he posted it on his Twitter account, tagging the comedian, and after several retweets, Harvey responded and revealed that he would like to meet the artist.
Harvey said he was planning to visit South Africa and Botswana, and would be glad to meet Okello.
He says Harvey's response to his tweet has earned him a lot of other international orders, and he now wants to concentrate on working on so many other projects and commissions, even as he awaits the big day with Harvey
An only child, Okello attended Arya Primary School in the 1990s before joining Kisumu Boys High School.
Read Also: His team is in touch – artist behind viral Steve Harvey artwork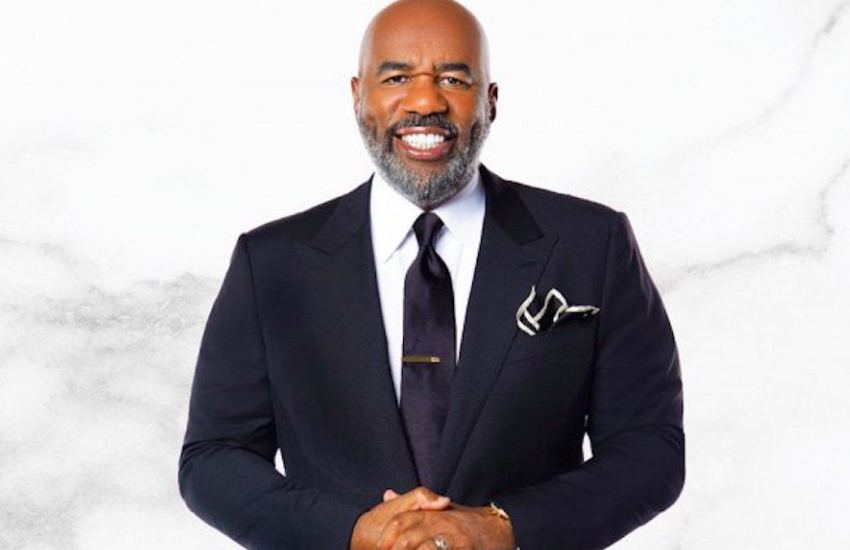 He scored A- and went on to study for a Bachelor of Commerce degree at the Jomo Kenyatta University of Science and Technology, graduating in 2013. After a short stint job-searching, he reverted to his passion, drawing.
"I have been drawing since I was a kid, but I had never taken it seriously. I would draw people who will pay me some little money for the effort. So, when I failed to secure a job after graduation, I thought I could explore my talent," he said.
He then started researching on drawing and fully engaged in his art for commercial purposes.
In 2014, the picture of President Uhuru Kenyatta in full military attire went viral on social media. Omondi got hold of it and did what he does best. He was invited to State House to present the portrait to the president.
Read Also: Where Barack Obama's grandpa was a cook and Jeff Koinange played hopscotch
During this visit, he was commissioned to draw a portrait US President Barack Obama.
The two picture would later be presented to Obama by State House when he visited the country months later.
Some of the people he has drawn include former Prime Minister Raila Odinga, Pope Francis, singer Akothee, TV anchor Jeff Koinange, among others.
He said he sells his work for between Sh15,000 and Sh50,000 depending on the size and the details in the picture.
At his workshop, he has a drawing table and a basket full of pencils, graphite, charcoal, erasers, brushes, cotton buds and paper stamps.
"These are the materials I use for my work. Most of them are self-discovered through trial and error," said Okello.
Related Topics