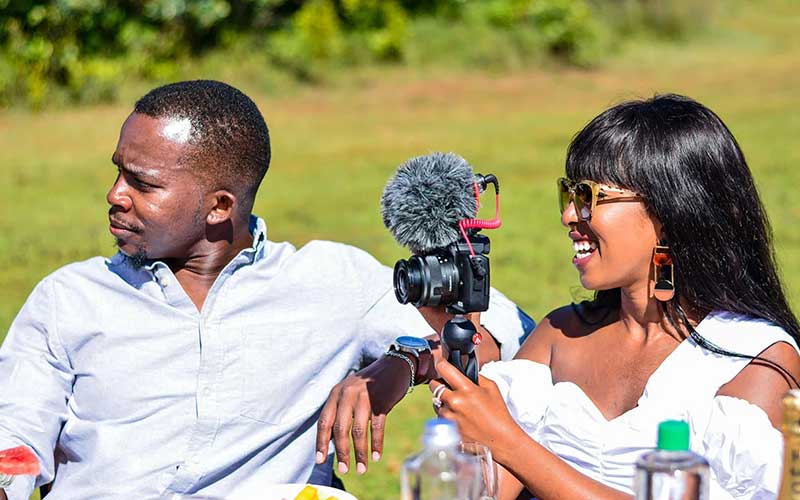 After constant inquiries, vlogger Natalie Tewa has been prompted to address her relationship with photographer and videographer Sam Muchai. Natalie asked her Instagram followers to ask her anything they needed her to clarification for and as predicted, a number of questions about her relationship popped up.
"Are you dating Muchai? Otherwise great content and keep winning," said one of her followers.
Addressing the rumours and several other issues on her YouTube channel, the content creator said it was high time she put the topic to rest.
READ ALSO: Cheating-Kenyans react to vlogger couple Natalie Tewa, Rnaze's breakup
"Thank you… Am I dating Muchai? Wow guys, what? This question has been all over my everywhere. Inbox, comments, on social media platforms like bloggers….. those people whatever.
"Am I dating Muchai? We are not dating, okay. Do we travel a lot together? Yes. Do we work a lot together? Yes, 100%, ever since Asia trip last trip which was actually around April last year. So we have just been working a lot together, you have seen our content, it's great, we've been great but are we dating?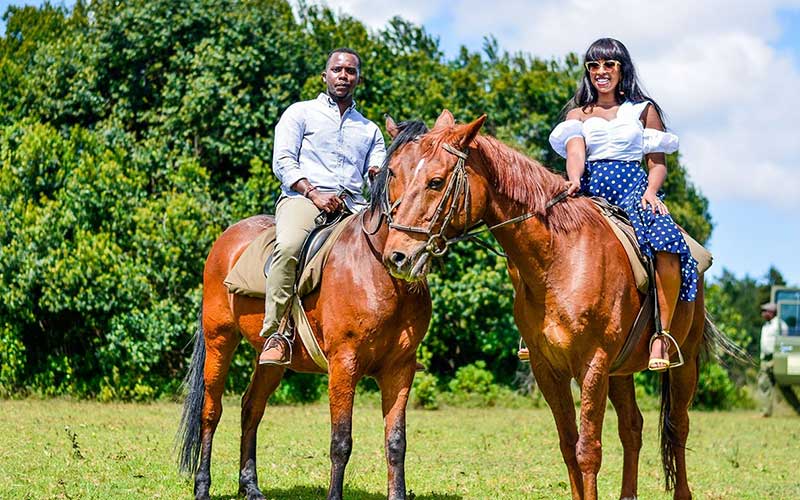 "I'm so sorry guys we are not dating. I know some of you would love that we date but I'm not here for that kind of pressure okay? Please calm yourselves, I'm not here for that kind of pressure," said Natalie.
Engagement ring
"Are you really engaged?" another user posed.
READ ALSO: Publicity stunt? Vera mediates Natalie Tewa and Rnaze's make up
Questions on Natalie's engagement came after she made a YouTube video dubbed, "Did I actually get engaged?" where she flaunted an engagement ring. The fitness enthusiast admitted to click-baiting her fans.
"Sorry guys, it was click bait, I'm sorry. I'm not actually engaged…Some of you don't watch my videos and it shows. My previous video, I think it was my current 'favorites video', I told you guys that I bought an engagement ring. I just like the look of the jewellery so no, I'm not engaged," she responded.
One year on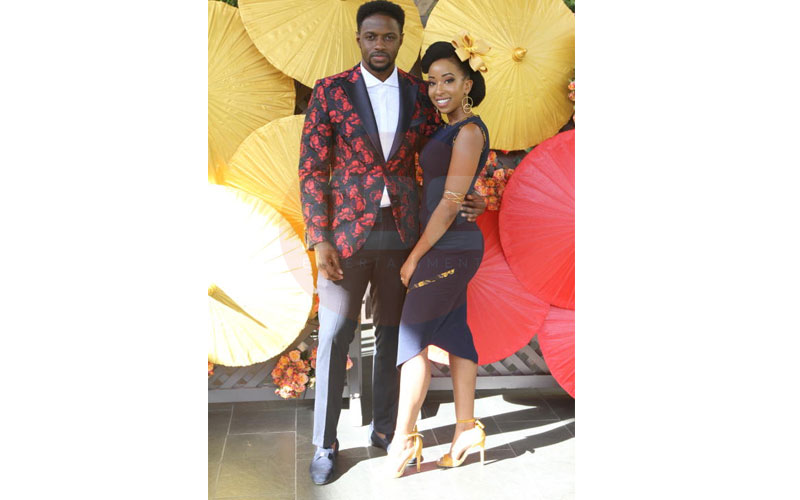 A year ago, Natalie and her ex-boyfriend Rnaze went through a nasty split that almost drove her into depression. In a recent post, she recalled dark days, thanking God for how far she has come.
READ ALSO: Rnaze breaks silence, claims he launched Natalie Tewa's career
Natalie admitted being stuck and not knowing if she would make it this far. According to the pretty lass, the tough times she faced were a blessing in disguise as God has blessed her beyond imagination.
Related Topics