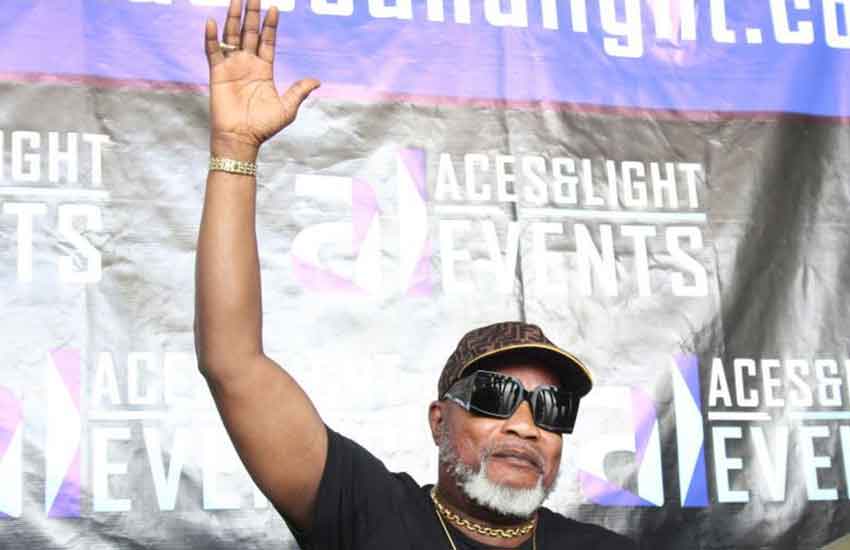 Congolese singer Koffi Olomide has addressed the controversial 2016 incident where he was caught on camera appearing to kick a female dancer.
Through his lawyer, the singer insisted that he had actually kicked a suitcase and not the lady in question.
"If he had actually kicked a woman in this country, he ought to have been taken to court. He ought to have been charged for assault," he said.
"If I kicked the girl, the girl should fall or cry. But if you see she is laughing…," added Koffi during the interview with Pulse.
The crooner is not short of controversy. Among many other countries that the controversial singer had been barred from entering include Zambia where there were allegations of him assaulting a photojournalist, Jean Mandela, during a previous tour.
Read Also: Koffi Olomide to serve 18 months jail term for kicking dancer
He had also been barred from entering France where he was also accused of sexual assault.
The Congolese singer is set to jet back into the country for a ground-shaking historical event set for May 9.
He is also said to be working on a collabo with an undisclosed Kenyan artiste.
Le Band's Charisma to drop new EP
The baritone Casanova from Kenyan boy band Le Band, Charisma, has announced his latest project is due on March 27.
With scarce details about the record, the single Unavyoipenda (featuring Mbithi), as well as Tuthi Nawe (featuring Njerae) are rumoured to be part of this new action-packed musical experience.
Read Also: Is Le Band breaking up?
The singer also announced via Instagram he has been not in the best shape health-wise, posting images in a hospital.
This, he said, has derailed his career and personal life progress, but the project comes just in time to heal everything.
Related Topics