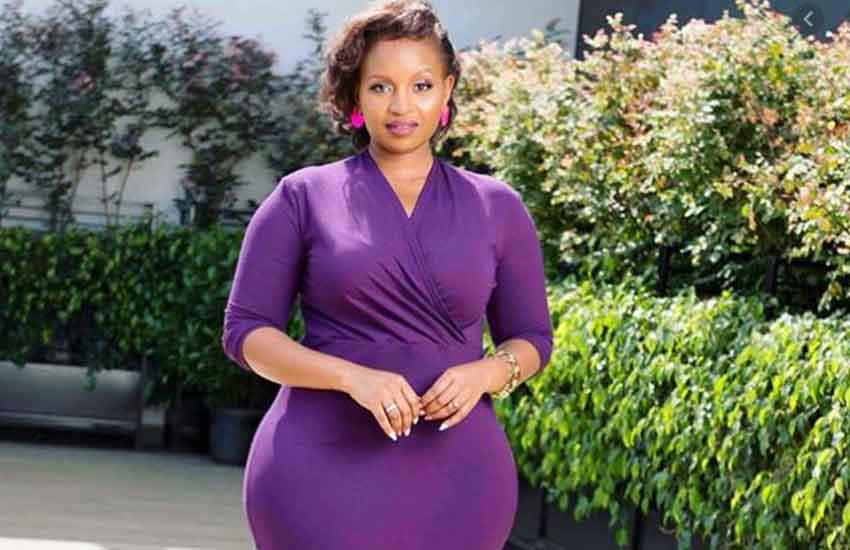 Media personality Grace Sowairina Msalame has launched her own clothing line, Sowairina by Vivo in partnership with Vivo Activewear Limited after five years of working as the company's brand ambassador.
Announcing the exciting news on her Instagram, the NTV host, who was evidently over the moon, expressed her love for fashion and jubilation that her dream came true.
"This labour of love is finally here. After a five year Partnership Sowairina By Vivo has been birthed and this week our first Collection together will be available in stores. My small way of celebrating Women this month.
"From a long line of Fashion enthusiasts- my grandma was a seamstress, my auntie to date is a designer, my father had an eye for fashion and my sister loves to create herself & I absolutely love to play dress-up and experiment! So this is a journey I'm very excited about & I truly hope you find something you like," wrote Grace.
The mother of two went on to thank Vivo boss, Wandia Gichuru, for the support and opined why purposed engagement is critical.
"Thanksgiving Sunday, God makes all things perfect in His time. Grateful to @vivo_woman & @wandiagichuru for the years of partnership that has led to this new baby. Thank you for teaching me the ropes, being patient with me and making a dream come true. And to share this news on IWD is an example of what women supporting women looks like. Together we can make dreams happen," she wrote.
Read Also: TV siren Grace Msalame opens up on struggle with fibroids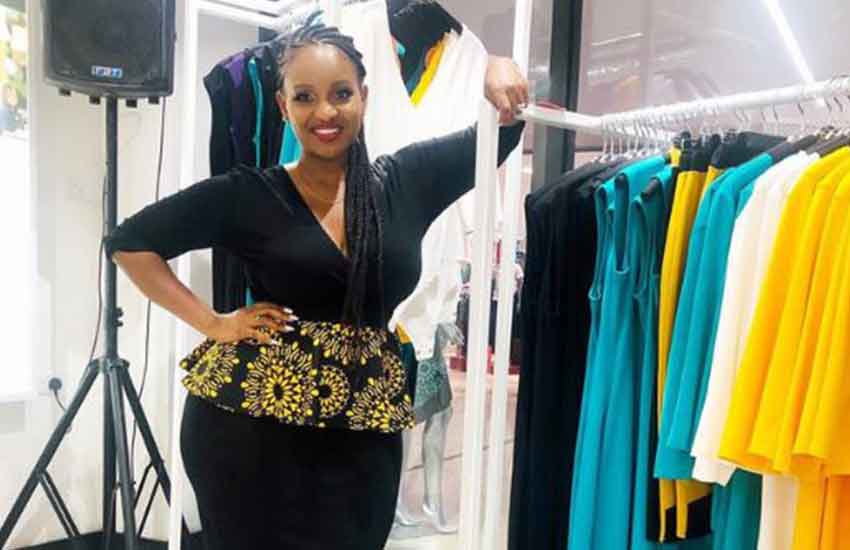 Sowairina By Vivo
According to Grace, Sowairina By Vivo was inspired by the working woman that is not restricted and likes to have fun with her dressing.
"Sowairina By Vivo is almost like a journey of coming full circle. After a five year partnership as a brand ambassador to my favourite local clothing store Vivo, This is very close to my heart. This is my gift to you, a capsule collection for the working woman who also likes to have a bit of fun.
"Depending on where you work, you can find something for the office and also something for a dinner or a cocktail after hence the structured looks and cuts with a few flowy weekend dresses. So I hope there will be something for you that you can dress up or dress down and march them with other pieces from your wardrobe, with love, Grace Msalame," she wrote.
Read Also: Grace Msalame lands deal with US hair company
The TV siren went on to explain that her collection's name 'ZaRa' was inspired by her twin daughters, Zawadi and Raha.
"This is the ZaRa Collection! Named after my twin daughters- Zawadi and Raha as a homage to the gift they will forever be to my life & an example to them that we can make our own! For us and by us!"
With the launch of Sowairina By Vivo, Grace has joined the growing list of Kenyan celebrities that own clothing lines among them socialite Corazon Kwamboka who owns a fitness line, Genio Sports Wear.
In a previous interview, Kwamboka explained that her clothing line was inspired by her unsuccessful attempt to find the right outfits to work out in due to her 'unique' figure.
"When I was working out nothing fit me so that's how I started Genio Sports Wear."
Related Topics