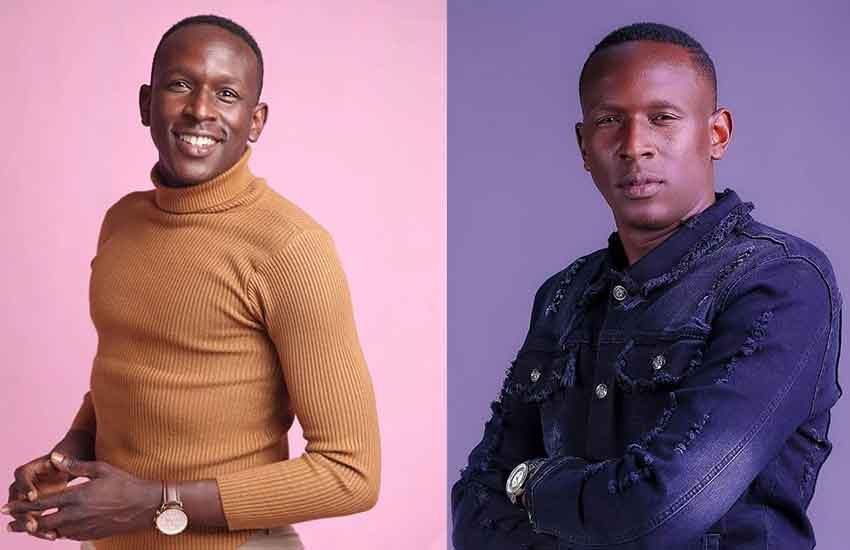 Churchill Show comedian Oliver Otieno better known as YY has narrated how he had a difficult relationship with his mother Margaret Odhiambo while growing up.
Appearing on the Wicked Edition, YY vividly revealed how he put his mother through hell as a naughty, rebellious child.
YY, for instance, disclosed that he stole a tractor when he was just 12-years-old.
"It was around July, watu walikuwa wamevuna njugu. We had no storage. Ma miti zilikuwa zinapangwa juu alafu inawekwa juu na gunia. So, hii njugu nilikuwa naiba iba kidogo kidogo; nilikuwa natoboa shimo, njugu inaanguka. Kuna siku nilitoboa, njugu yote ikamwagika chini. Na ju siwezi rudisha njugu juu, the only option ni kupotea. Nikahepa. Since we used to cook outside, nilikuwa natime mathe saa zile amepika ugali na ameendea sahani ndani, nabeba yote mpaka ya kesho. The next day nakuja naiba uniform…
"Kuna wakati unafika ujanja unakosa; wewe ni kijana mzuri tu, hutaki vitu mbaya ikufanyikie, mpaka unajiuliza 'ni nini mbaya na mimi?'So, niko na kesi ya njugu iko pending naenda shule saa kumi na mbili, naona tractor iko parked. Najua haina key - unatoa mawe na una engage gear. Nikatoa mawe, ikaanza kwenda. Badala ya kuruka nje nikarukia ndani. Kabla iwake ilikuwa imemaliza fence mzima."
The episode shocked his mother to the core.
"Nilishtukia tu mtu wa tractor anakuja na squad ya watu; nikajiuliza hawa ni watu campaign au wa nini? Wakaniambia kijana wako ametoa tinga tinga na tunataka utulipe ile pesa tumetumia kuitoa pale ndani. Nikwaambia tinga tinga gani inatembelewa bila key. Na silipi. Mtoto wangu angekufa mngenilipa.
"Wakaachana na mimi wakamwendea kwa shule. Wakaenda ku deal nay eye uko. Kufika uko, kumbe hakuwa anasoma; alikuwa anachungulia. Kuwaona, akaruka nje. Kufika kwa headsmaster wakaambiwa hiyo ni kesi ya nyumbani, musilete hapa," she narrated.
Read Also: I worked as a mortuary barber to make ends meet- Comedian Mtumishi
Studies
School was no different, trouble seemed to latch on his back. His mother, at one time, hired a group of six individuals to reign on his behaviour in a bid to ensure he completed his studies with no disruptions due to indiscipline.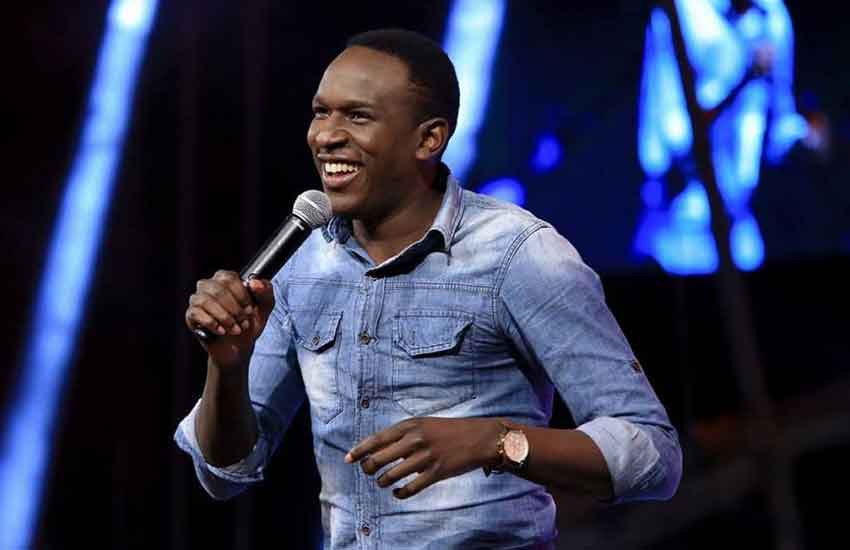 When he snuck out, it took the intervention of his auntie and a change of school to at least keep him in Form Three. It never worked.
"Wakanirudisha sasa shule ingine Form 3. Wiki ya kwanza nishaa sneak. Nishaakimbia nikajifanya mwendawazimu," he said.
Odhiambo, who was also in the show, narrated that she then busted her son's out of control bubble through the help of police.
"Tukatafuta mbinu za kumpata ndio sasa tukatuma polisi wakaenda wakamshika. Tukampata Kindu police station. Nilimpata wamempatia slasher anafyeka sasa wakaniambia huyu mtoto ata hajafikisha 18 years old. Tafadhali chukua mtoto enda na yeye shuleni uskie ni nini ilimfanya," said Odhiambo.
Read Also: I was famous but broke – Eric Omondi opens lid on depression in comedy
When they reported back, YY was handed a two weeks suspension and asked to purchase rolls of barbed wire.
"Niliona Kiboko haisaidii huyu mtoto. Nika ka ana yeye nikamuuliza mtoto wangu sasa tufanye namna gani? Nikaongea na yeye juu niliona ananiogopa sana. Nikaanza kukaribia yeye na kucheka sasa asikasirike na mimi," she narrated.
Turnaround
Despite it all, his mother never gave up on him. She reiterated that YY was never rude to her even though he was rebellious.
"Kunitoroka na madharau huyu hajawai, aliniogopa. Ya pili alijua kupika bado akiwa class 6. Alikua anakaranga Omena hadi analamba sufuria yote kabisa," she added.
A point highlighted by a teary YY who buttressed how his turning point came around after a lot of soul searching.
"I went to God now, I sort God so personally, nikaomba maombi ya samson. Nikaambia God if I was once a bright student, then it means I might have just lost direction, give it to me one more time," he tearfully explained.
Related Topics