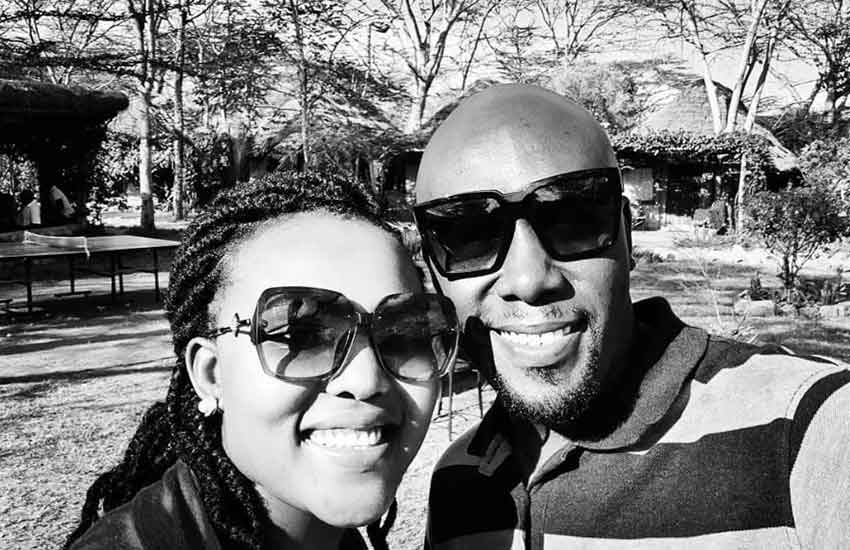 Journalist Dennis Okari is over the moon, celebrating his first wedding anniversary with wife, Naomi Joy.
Taking to social media exactly a year after their invite-only ceremony that caught many unawares including some of his guests, Okari poured his heart out to Joy as a God-fearing and loving spouse in a three tire message.
"I've waited this long to say happy 1st anniversary to you my love. I cherish, respect, and honour you on this special day. You are the most amazing woman of God I've come to know. To many more years together. To many more celebrations," read part of his text.
The father of one who said 'I do' at the Ridgeways Baptist Church, Kiambu, also took the opportunity to express his gratitude to those who supported them at their special day and especially his church for its continued support.
"To God, thank you for giving me the Joy of my life. To our church, thank you for praying with us. To our family and friends, thank you for supporting us and walking with us.
"To the amazing Luxe Allure Events, you gave us the best wedding gift in the decor and we were delighted. Thank you all for the birthday wishes as well," he posted.
Read Also: VIDEO - NTV anchor Dennis Okari weds
For their honeymoon, the two lovebirds flew out to the exotic Southeast Asian country of Malaysia.
"Sweet toothers. When the kingdom of God meets the kingdom of Chocolate. Thank you bonfire adventures you have spoilt people", he captioned a picture of his wife at Beryl's Chocolate kingdom in Kuala Lumpur.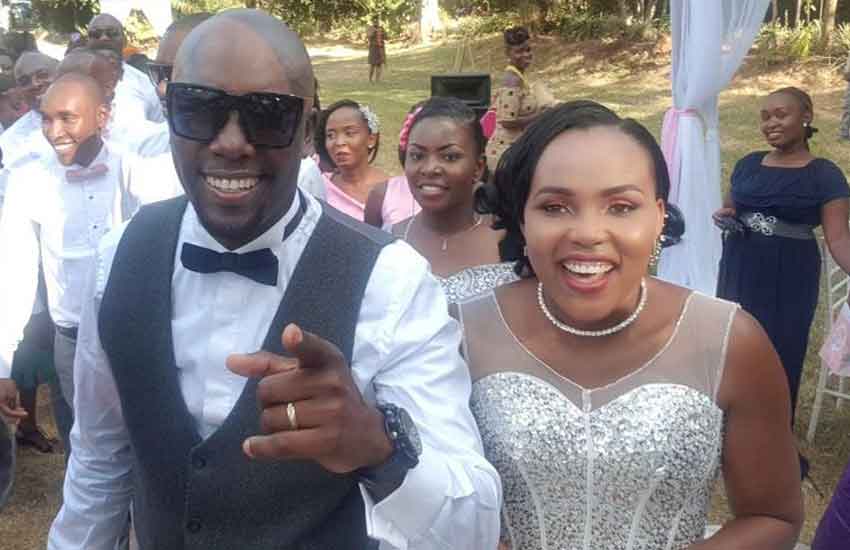 His six-month marriage to K24 anchor Betty Kyallo was, however, recently in the spotlight over his presence in the life of their four-year-old daughter, Ivanna.
The issue came to the fore after Kyallo shared details of their daughter's 2019 battle with acute disseminated encephalomyelitis (ADEM).
"As a mother, this was my lowest time, I was crushed every day seeing my daughter wasting away and couldn't do anything. I was depressed, cried silently sometimes hoping God would see my tears. I always feared going to the ward or ICU because I wasn't sure what function she would lose the next day or hour. Thankfully God saw my tears," read part of Kyallo's New Year's Eve thanksgiving message that did not impress Ken Mijungu, Okari's colleague, over what he termed as misrepresentation of Okari's contribution.
According to Mijungu, Kyallo's post portrayed Okari as an irresponsible father yet he was constantly in the hospital to monitor Ivanna's progress.
"Betty be honest, Okari and even Naomi were there for Ivanna from the day we learnt of her illness and were by her side day and night," read part of his post.
"Dennis called me on 23rd March at about 10 am, asked me to drop whatever I was doing because Ivanna was critical. Too weak to walk alone or drive he asked me to pick him at home. We met on Mombasa road since he couldn't wait for me and we drove straight to the hospital," he narrated.
Read Also: TV anchor Ken Mijungu steps in, defends Dennis Okari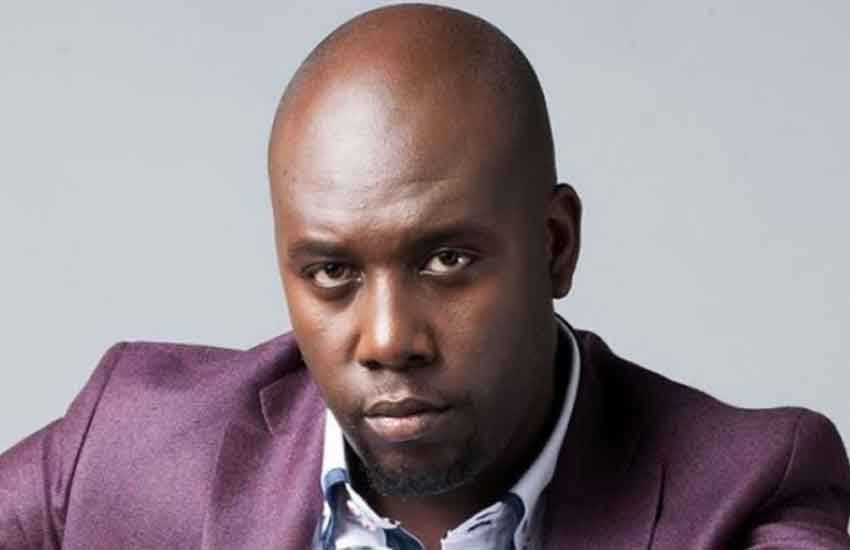 A position protested by Kyallo's sister, Mercy, who, in an explosive rejoinder, accused Mijungu of bullying and forcing a 'thank you'.
"This is disappointing, I would urge for all intended purposes everyone attacking, bullying and with no substance coming at my sister Betty to first read and digest what it is that she has posted on her platform...
"Ken, you cannot force a thank you, maybe that is why the old Swahili saying "Tenda Wema nenda Zako". You wrote her a disrespectful message asking her why she hasn't thanked Dennis and you in her post, really? Looks like you are still seriously "keeping up".
"Dennis, I could see your handwriting everywhere, last time we met, you took over my night shift and offered to sleepover with the baby. We thought to ourselves as a family that - you are a stranger - you and Naomi were both strangers to us but it was your right as a father, a kind gesture and we respected that.
"But after that you left, not a phone call or a message, yes you gave your contribution to our 9m+ ( yes correction 9m+) bill but never turned back to know if and how we left the hospital. We were in the hospital for four months, you came around for four weeks then disappeared," responded Mercy.
Related Topics