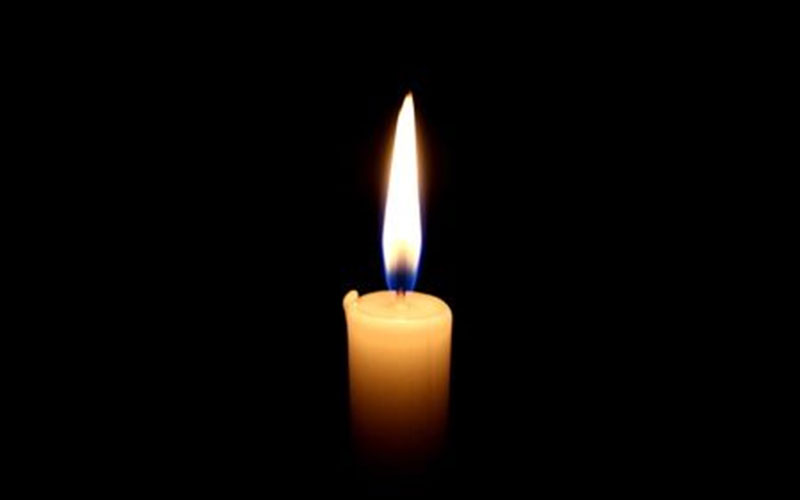 Death snatches away breadwinners and dependents alike. It does not discriminate- the wealthy and poor are victims in equal measure. And as this thief glides across the earth, he takes lives of those who are healthy and in great shape; and does the same to those who have been ailing.
Death is indeed a robber that knows no boundaries. It is deaf to talent and fast rising musical prowess, and turns a blind eye to the deceased's loved ones in their pain and grieving.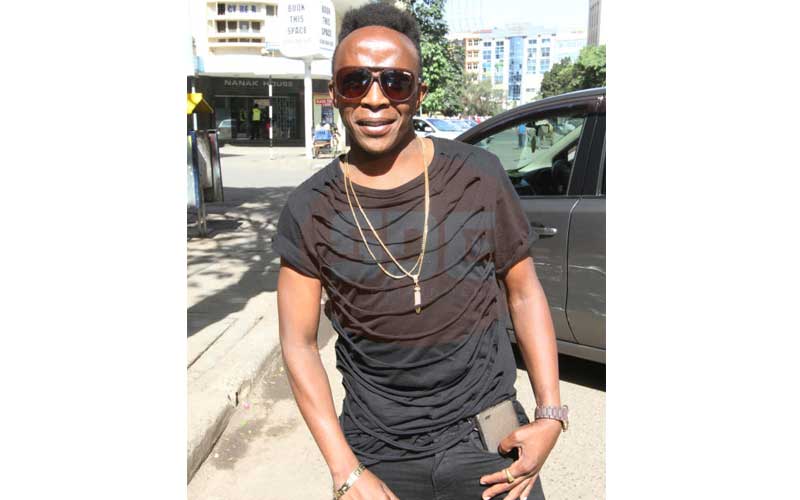 Papa Dennis
The Kenyan music industry has been rocked by the sudden death of Papa Dennis alias Dennis Mwangi. The award winning musician bagged numerous accolades; a trophy in the 2015 Mwafaka awards,2016 and 2017 Pulse Music Video Awards and the 2018 Afrikan Muzik Magazine Awards (AFRIMMA).
The gospel star was found dead under unclear circumstances on February 7 in Ngara, Nairobi. Onlookers who discovered the artiste's lifeless body could not confirm whether he had fallen or jumped from a nearby complex. But reports from the gospel music circles surfaced, painting the once flamboyant performer as being broke and struggling, a far cry from the picture he portrayed.
"He was very humbled and talented. Sadly, just like any other musician, he never invested the cash. He lived large and when he finally parted ways with Maliza Umaskini, he had nothing," said BBC Journalist Roncliff Oditt.
Singer Red Pen, who divulged that he was close to the deceased singer and even lived with him at one point years ago shockingly revealed that Papa Dennis was struggling to find every next meal.
"Papa Dennis also urged me not to get signed to a record label because of the travails he had undergone," said Red Pen, adding that the music industry is not as glamorous as many tend to view it.
K- Rupt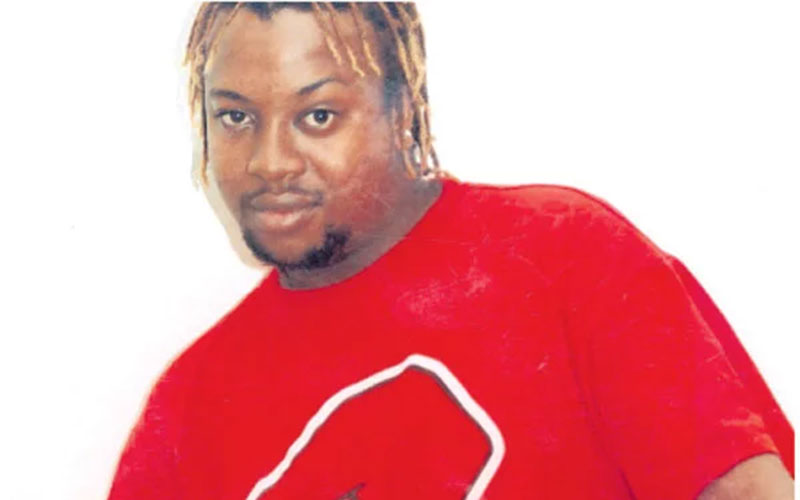 K- Rupt alias Carlton Williams Bongo Juma was a fast rising artiste who met his demise on November 29, 2003. The rapper succumbed to a single bullet from by carjackers who had intercepted the matatu he was in along the Nanyuki – Nakuru Highway. The Tukawake hit maker was only 24 years old at the time of his passing.
"It was especially disturbing for me, coming just months after E-Sir's tragic death," said fellow artiste and ally Big Pin in a 2015 interview.
"I was very young at the time and I had never lost anyone close in my life, yet here I was mourning two people who I was quite attached to and shared so much with," stated Big Pin.
According to police reports, the carjackers dumped K-Rupt's body in Laikipia Forest. The perpetrators have never been brought to justice to date.
Mercy Wanjiku Muthui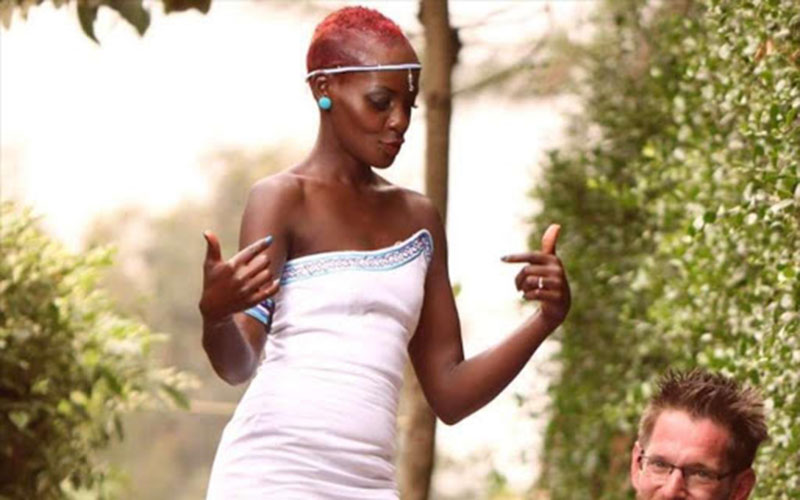 Mercy Wanjiku Muthui, tragically died while in the Netherlands, where she lived with her spouse Daniel Erhardt and their then six month old son.
The deceased's widower said that she committed suicide by drowning in a ditch.
Muthui was popular for her appearances on music reality shows Tusker Project Fame and Coke Studio Africa. She also recorded a well-known Christmas song, Mary Did You Know.
The circumstances of her death appeared peculiar when it emerged that Ehardt had Muthui's remains cremated despite her family's opposition, as they wished to have the body shipped for burial in Kenya instead.
Police in the Netherlands detained Erhardt for three days, as they investigated whether Wanjiku's death was a crime, a fatal accident or suicide. He was later released. The cremation distressed the artiste's family, and they suspected foul play.
"Like the preliminary forensic report says, there is no sign of a struggle and there was a lot of water in her body. The final report is not yet finished; some tests will take a bit more time. My lawyer said it can take up to three months," Erhardt said in a 2019 interview.
Her family, which lives in Jericho in Nairobi, learnt of the news on January 13 2019 through a call from the Foreign Affairs ministry, informing them of what Mr Erhardt had reported to the police — that Muthui committed suicide by drowning in the ditch.
Mighty King Kong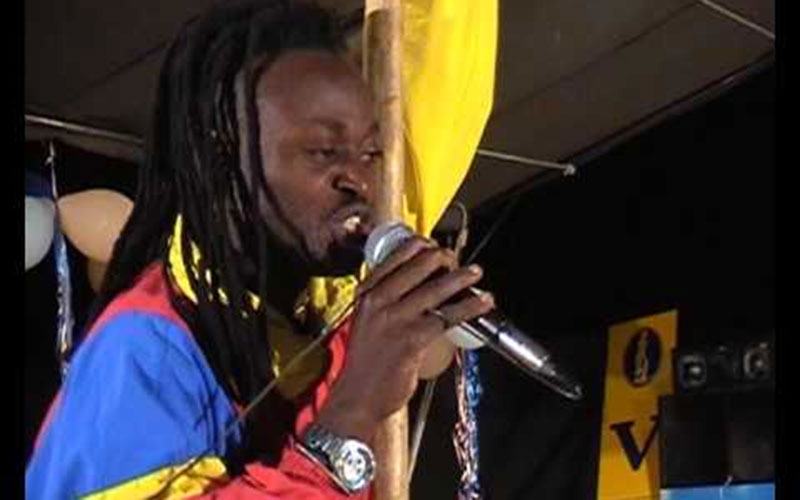 Paul Otieno Imbaya, popularly known as Mighty King Kong, was a celebrated dance hall artiste who died in unclear circumstances. He passed away on December 25th, 2007 after numerous reports of poisoning.
King Kong was rushed to Kenyatta National Hospital where he died while undergoing treatment.
The musician was known for chart- topping hits including Ladies Choice and Cinderella Mama.
Drygin and Frakaz
Man-U na Arsenali was a track that hit Kenyan airwaves and made an enormous splash. The track was played regularly in clubs, during games where the two teams meet and chanted by children in the streets. Drygin and Frakaz were the talented duo that was behind the hit song.
Unfortunately, the budding rappers died in quick succession. Frakaz died after getting into an altercation in a bar. Drygin died from alcohol poisoning.
Related Topics