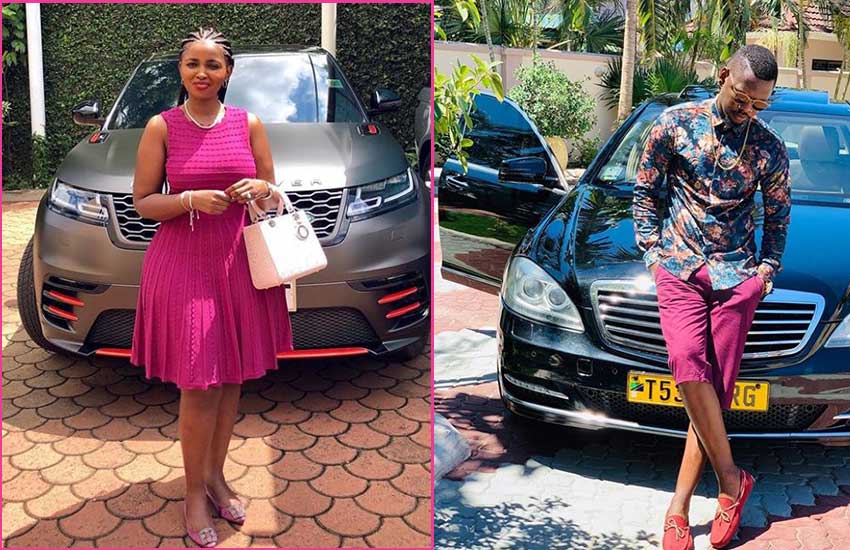 Love, as they say, encompasses everything; a message Tanzanian Bongo Star Ben Pol and his Kenyan girlfriend Anerlisa Muigai ooze every day ever since they went public with their romance a year ago.
In an interview with Clouds FM, the 'Moyo Mashine' hitmaker revealed that he has settled his fiancé's dowry and was a step away from inking his commitment to her in a white wedding.
"Mimi na Anerlisa tuna mipango mingi mbeleni, nishamlipia hadi mahari lakini sidhani kama nitakuwa sahihi nikitaja ni mahari kiasi gani nimelipa kwao! Said Ben Pol as he laid out his future plans including confirmation that they already held a traditional wedding.
"Tumefanya taratibu zote za kimila nyumbani kwao tumeshakamilisha kila kitu kilichobaki ni zile taratibu za kizungu tu," he added.
Read Also: PHOTOS - Anerlisa Muigai's lavish ruracio
Together for over a year now, the singer revealed that he first met Anerlisa at a press conference in 2018.
He was in Kenya for work when he ran into the Keroche heiress at the presser that was, coincidentally, organized by one of her friends.
"Mimi na Anerlisa tulikutana mwaka 2018 mwanzoni! Nilikuwa Kenya kikazi tukakutana kwenye press conference iliyoandaliwa na rafiki yake! Wakati huo sikuwa namfahamu wala kujia anafanya nini lakini yeye alikuwa ananijua!
"Tukaongea na tukabadilishana namba na mengine yakafuata. Mwanzo sikuwa na nia ya kimahusiano kwake, nilikuwa navutiwa na vibe lake kwenye stories," he said.
Read Also: Anerlisa's new Range Rover - The cars your favourite Kenyan celebrities drive
Responding to reports that their relationship hit a storm in 2019, Ben Pol, clarified that things were actually getting better for them.
"Watu wetu wanaotupenda wazidi kutuombea kheri siku zote, muda si mrefu tutafunga ndoa," stated the singer who dotingly introduced his four-year-old son from a previous relationship with former Miss Tanzania 2013 contestant, Latifah Mohammed, to Anerlisa in June, that year.
Read Also: PHOTOS - How Ben Pol was received by Anerlisa Muigai's family
For her hand in marriage, he forked out Sh1.1 million for a bespoke ring.
"Ile pete imenicost kama dollar elfu Kumi na moja hivi. Nimeinunua mwenyewe na nimekaa nayo kama two months.
"Tuko na ana natembea nayo ile pete kwenye pochi yangu ya brown nimeifunga vizuri natembea na ile pete kama two months nafikiria ideas jinsi gani ya kumvalisha mpaka tukaenda Mombasa nikamwambia twende tukapige picha pale kwenye Sunset," he told media personality Zamaradi Mketema
Related Topics