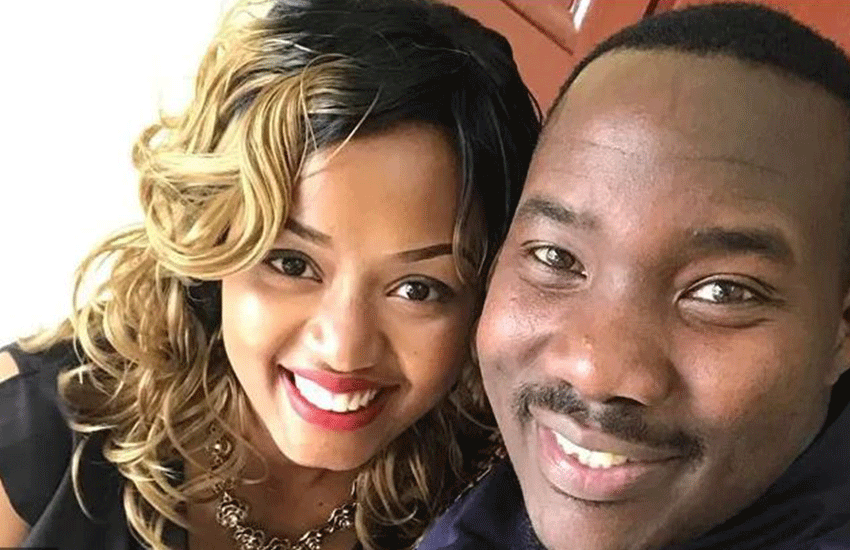 Media personality Willis Raburu has come out to defend his wife Marya Prude over her 'giving up on God' statement following the death of their daughter.
"Everyone is so quick to tell me about God. What they don't know is that every way I knew Him, He was tested and He didn't prove Himself. So, as they say, you should know God for yourself, I now can say, I don't know Him. And I don't think I want to know him coz He left me when I needed him the most," posted Prude.
A message latched on and welcomed by The Atheists in Kenya Society, who through a tweet, urged her to join their community.
"It's time for Willis Raburu's wife to join our Society! She has finally realized that God doesn't exist!" they tweeted.
Read Also: God left me when I needed Him most- Willis Raburu's wife after losing daughter
In a series of Instagram posts, the Raburu stated that his wife is allowed to mourn in any true way that will accord her healing.
"It's ok to be you when you are in pain, I think that's the only true way you will heal. The only true way I will heal!" wrote Raburu.
The Citizen TV and Hot 96 presenter affirmed his faith in God by stating that he is his daughter is in heaven.
"I don't know much about those watching over me but I know my daughter is up there… I love you," he concluded.
Marya Prude
Willis Raburu has never shied away from publicly showering his wife with praises. According to him, Marya Prude changed his life for the better.
Read Also: Isaac Mwaura's wife pens emotional letter to Raburu's spouse, Marya Prude
Speaking during an interview with Word Is a while back, Raburu gave credited Prude for teaching him the virtue of patience and not heeding to unnecessary pressure.
"One of the greatest things my wife has taught me is to be happy at whatever state we are in. So we don't really pay attention to pressures," he said while commenting on the topic of societal pressure on couples to bring forth children shortly after a wedding.
"However, I will say this, society does put a lot of pressure on people to bring forth children and it's okay, but we all have to be sensitive to people's feelings because you never know what they have been through or are going through. We must, therefore, articulate our desires with a dose of sensitivity," he added.
The two exchanged vows in May 2017 in the presence of their loved ones at a private wedding in Runda
Related Topics