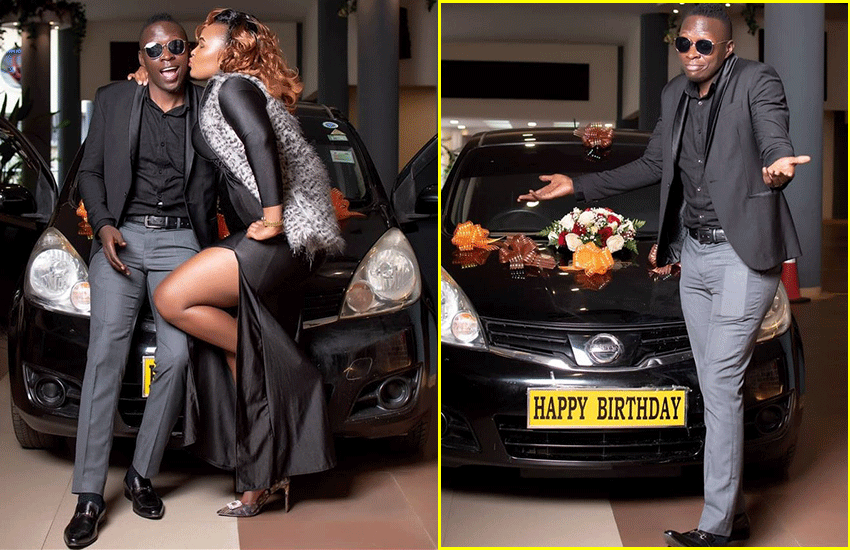 Corporate MC and comedian Oga Obinna wants his Kamba wife to enjoy his money. He is not even joking about it.
One year after surprising the sweetheart with a brand new Toyota Passo, he is back with more good news for her - and she is totally smitten.
As they were celebrating her birthday this week, Oga Obinna once again gifted her with another ride, a Nissan Note.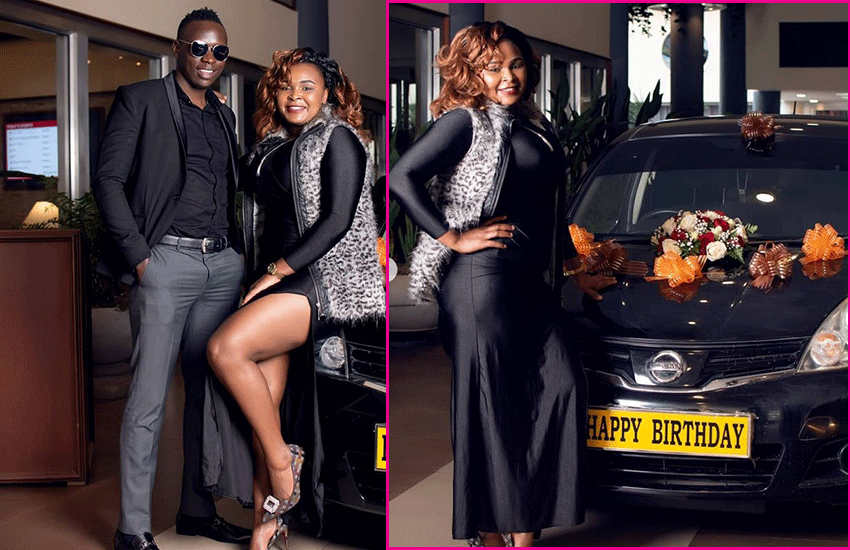 The unveiling happened at Mövenpick Hotel.
After enjoying the birthday meal, the comical entertainer tricked the wife outside only to get her shocked with the wrapped car right before her.
"Happy Birthday," the number plate read, a coating over the real 'CAR MBA'.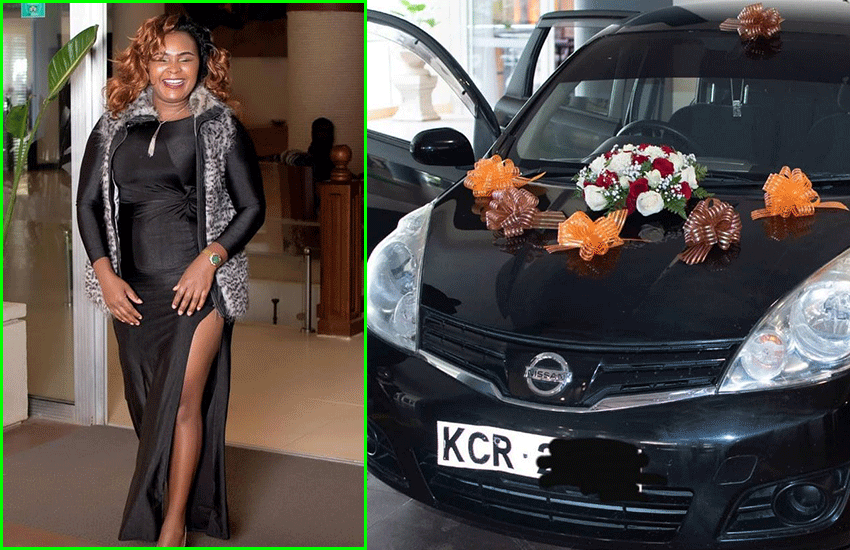 "She has always wanted a Nissan Note and that is why I decided to fulfil her dream," Oga Obinna told Pulse.
"She says she will give the other car, the Toyota Passo to her mum and that is fine. We are one happy family," he added.
The couple has been together for nine years.
Related Topics