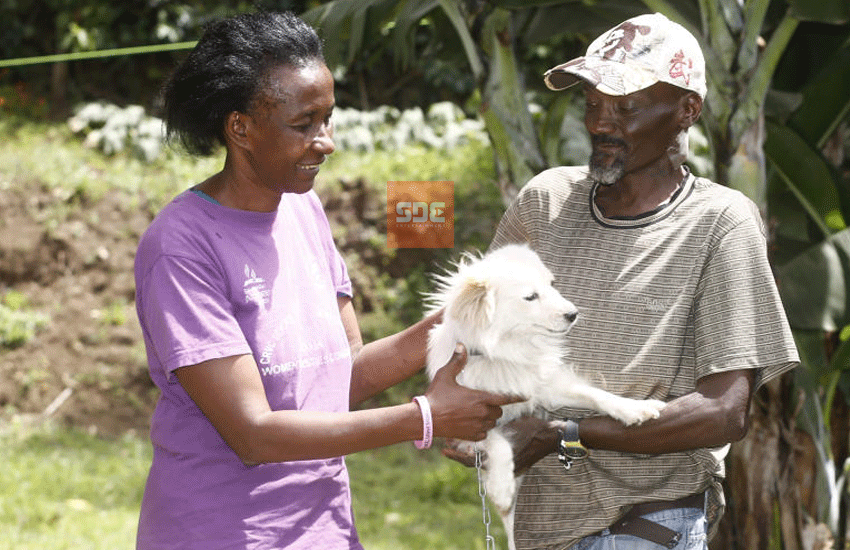 He was born and raised in affluence. Nothing he wanted lacked, including enrolling in the best schools.
But after years of drug abuse and trafficking that led to his deportation from the US, and ill health, things have changed.
Peter Aringo Junior is the son of former powerful Cabinet minister Peter Oloo Aringo. However, he now lives a humble life in Nakuru Town East, battling an advanced cancer of the throat, thanks to alcohol and drug abuse.
Mr Aringo began abusing drugs and substance at age 10. Politicians would visit his father at home and take alcohol as he watched.
Out of curiosity, he would sip the liquor in their absence and little did he know it was a preposition of developing a substance use disorder.
"Though my father used to drink alcohol with other politicians, what attracted my attention was their laughter. They would refer to each other as 'mkubwa' and have a jovial mood. I too wanted to be mkubwa. Slowly, I began taking alcohol," says Aringo.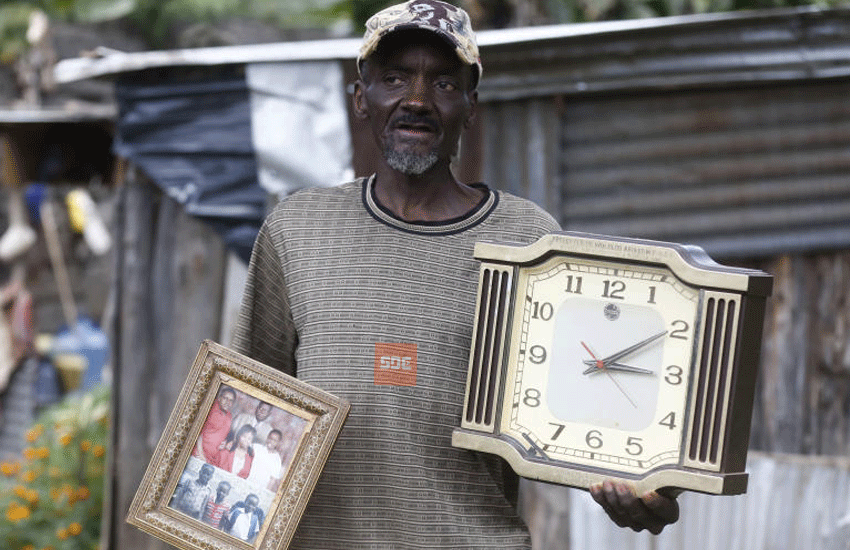 It soon became a norm for him to visit entertainment joints to buy cigarettes and alcohol. Gradually, he became an addict when he was a pupil at Consolata Primary School in Westlands, Nairobi.
Rich family
He later joined St Mary's School Nairobi where he met children from other rich families who too abused alcohol and drugs. Together with other students, Aringo would sneak out of school at tea break, lunch hour and at night to look for alcohol and drugs. He was then transferred to St Mary's School Yala and later sat his Level A examination at St Patrick's Iten in 1987.
After high school, he travelled to the US, where he enrolled for Business Administration and Architecture Studies at Iona College, New Rochele in the New York. At the US, he got a culture shock – there was freedom, he had money and there was liquor everywhere. "Though I was an addict, I concentrated on my studies, but I could not leave my bottle and drugs. There is nothing I could do, be it studying, without abusing drugs and substance," he says.
Read Also: Powerful politician's daughter in rehab after collapsing at Lang'ata Road joint
After completing his studies in 1992, Aringo was employed as a night regional manager at Atlantic and Pacific Tea Company. He also opened a landscaping business.
Substance abuse was not enough. He began trafficking hard drugs, including heroin and cocaine. Aringo says to avoid arrests, he would seal cocaine in pizza boxes.
It did not take long before federal police caught up with him. They broke into his house and arrested him.
"Day and night I was in and out of the cells, but I wanted to make more money by packing and selling drugs," he says.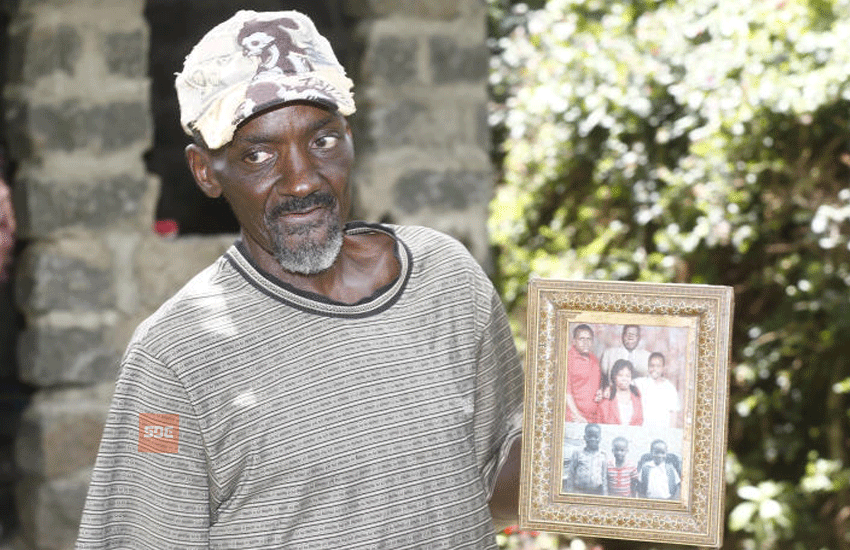 Aringo says the business grew tremendously but he was fought by competitors, including Mexicans who he says attacked him, slit his stomach and left him for dead. By then, he had become a major supplier of drugs.
Excruciating pain
In the midst of the excruciating pain, he was arrested again and locked up at Westchester County Correctional Facility.
While at the hospital, the US federal government served him with his criminal record for the years he had been in the country. He denied the accusations.
Read Also: Woman living in the UK for 15 years 'deported to Kenya' -where she has no family
After he was discharged, he was again caught loading trucks with drugs and crossing state lines, crimes that attracted 30 years in jail for convicts.
He was arrested and taken to New Jersey Penitentiary, where he was detained for one and half years before being deported in September 2012.
"I did not know I was being monitored by the federal government while trafficking in drugs. I received news of my deportation with shock. That is the least I expected, having had a house, a family and a good job," recalls Aringo.
The deportation was abrupt, he did not even get to say goodbye to his family – a wife and three children. He says his wife remarried but he is still in touch with them. He also married Catherine Boyane, who he says has been a source of his strength in battling cancer.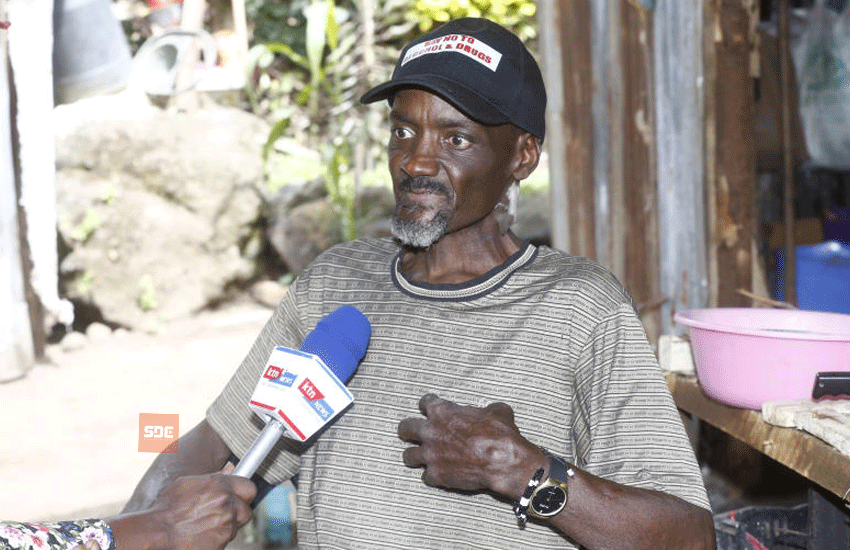 When he travelled back to Kenya, he was received at the Jomo Kenyatta International Airport (JKIA) by his father, who took him to a rehabilitation centre in Nairobi. Aringo later enrolled for a diploma in counseling at Catholic University.
Currently, he works with the National Authority for the Campaign Against Alcohol and Drug Abuse (NACADA) to sensitise the public on dangers of abusing alcohol and drugs. Aringo says his younger brother Thomas Oloo Aringo and uncle Michael Oyugi died as a result of alcohol addiction. Thomas died in April 2017. Aringo was diagnosed with cancer of the throat at Aga Khan University Hospital in Nairobi in 2017. Cancer has taken a toll on him. He says he has acute pain – the use of morphine tablets and syrup does not relieve the pain.
He has a hoarse voice and is not able to eat solid food, thanks to chemotherapy and radiotherapy. Before being diagnosed with cancer, he had a swollen neck, and difficulties in swallowing.
"Cancer is a disease of pain and headaches. Someone has to remain mentally strong and emotionally prepared. This disease kills you mentally. I haven't eaten solid food for three years. It is God's power that has kept me alive," says Aringo as he stares at an album of photos of him, his siblings and parents.
He says he was once a strong and energetic man, and the pictures corroborate this description. Aringo says his main challenge in managing the disease is limited finances. He earns a living from offering counselling services.
"Well-wishers have been helping me to access treatment. Cancer is an expensive disease to manage," he says.
Related Topics