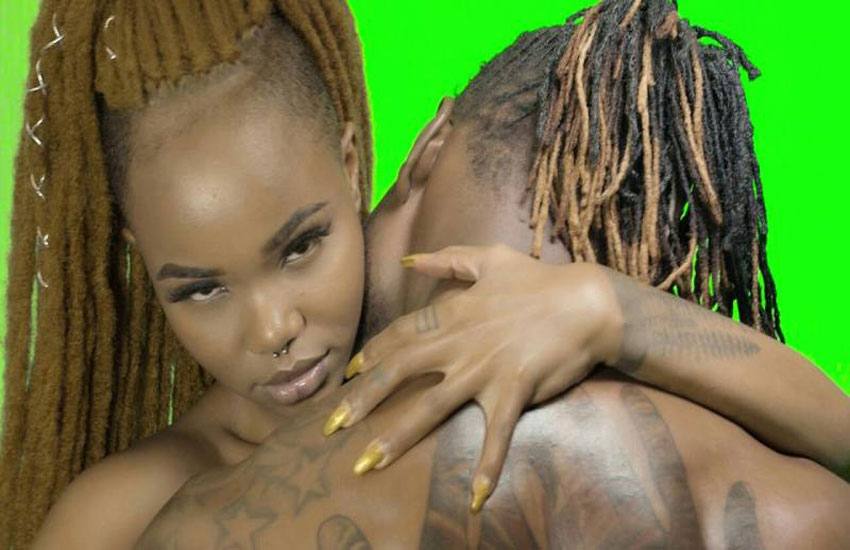 The video vixen business in Kenya is becoming bigger as music videos grow in leaps and bounds. And everyone seems to be pushing the envelope further as artistes try to outdo each other with hyper-sexual action that leave young girls looking like sexual objects.
Of course, there is nothing new with sexual objectification of women in videos, neither is there with the criticism that has come with it – lately. The latest casualty is Timmy T-Dat whose new controversial video, Vitamin U has caused a storm on social media, thanks to its nude vibe. In the video, he is seen in a bathtub with his rumoured Tanzanian girlfriend Rosa Ree. Both of them are in their birthday suits and Timmy goes in overdrive with a Rose Ree who is more than willing to keep the fire burning. His hands are all over her bare bossom. It is practically an adult movie.
The video has actually been restricted on YouTube. "If the owner of this video has granted you access, please sign in," the YouTube message on the video says, clearly giving a warning on the sexually explicit content.
Only three weeks ago, Willy Poze released a project of similar controversy. He released photos of nude vixens only covered in strategic part by leaves. While some argue that this is exploitation of girls being sexually objectified, the artistes argue that the video vixen did the videos voluntarily on a 'willing buyer and willing seller' agreement.
That notwithstanding, in an exposé we did a month ago, video vixens have confessed to having engaged in sexual activities with singers and promoters who contract them for the job. Especially so since many of the so-called video vixens are not in the business for a career but rather as a hook-up plot with celebs as they seek fame and fortune.
They are part of a wannabe group that is fast growing, entertainment industry hangers-on seeking for quick publicity and cash on the fast lane.
"When it comes to video vixens and musicians, I can tell you that there is a lot of sex going on as money exchanges hands. You will go shoot a video in Mombasa for four days and I can tell you that by the time you come back, all the video vixens will have had sex with the musicians they have travelled with," says a video vixen – who reveals that she learned the art the hard way.
"Let us not sugar-coat things here. There is a lot of sex happening in the showbiz industry so we are not trying to make it look like only video vixens are the bad ones. But the truth is video vixens sleep with artistes to get the extra favours and more gigs," she adds.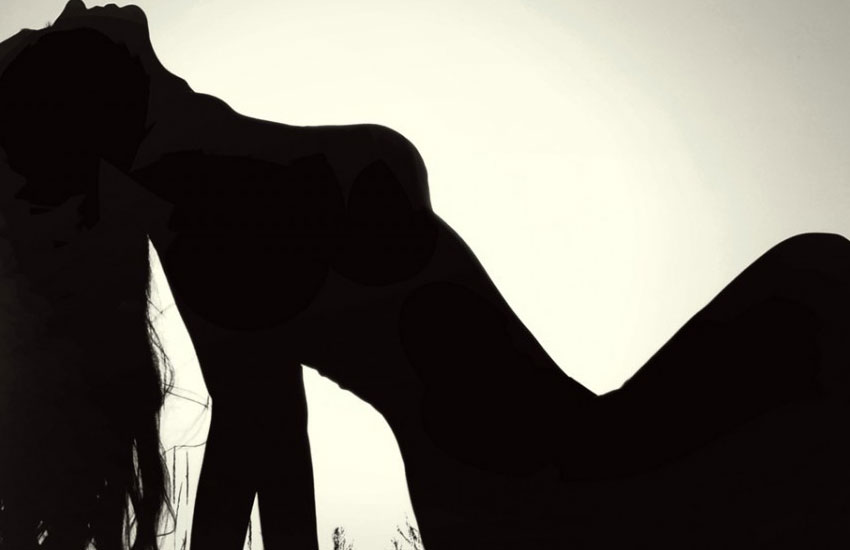 1. The Model and Call Girl
The business is fast growing as a 'models' business, which has every young girl in the city claiming she is a model. These girls have over 10,000 followers and gets over 1,000 likes per post on Instagram.
Someone jokes that if you throw a stone in Nairobi, you'll most likely hit a lawyer, photographer or a model. There are more models in this city than there are in the entire industry.
And while some of these girls have real passion for modelling, Pulse can reveal that some use their popularity to turn into call girls being used by prominent and rich men in the city for sexual gratification.
Go online and try to search for call girls in Nairobi and you will see how you will be spoiled for choice with the number of offers you will get. From Kileleshwa to Umoja, beauty spas and massage parlours have been converted into idolised brothels stocked with girls ready to satisfy men's sexual appetite.
Posing as models and escort girls, the hookers have their photos and mobile numbers on particular online sites where clients call for booking. "What is wrong with entertaining clients with some little pleasure if that can help you earn a living. Men call our numbers every day and when they do, we are always to offer the services they need," says one Atieno, an escort model who works at a 'spa' in Kileleshwa.
These models-cum-escorts come in different classes with the foreign ones mostly coming from Tanzania and Ethiopia. While some insist on premium charges for the services, others are ready for negotiated rates.
In beauty pageantry, some models also offer to sleep with organisers to get favours, for example to win a given competition.
At the same time, commercial models have also been known to extend sexual favours to modelling agent directors who have the capability of influencing advertising firms to give them TV and outdoor commercial deals.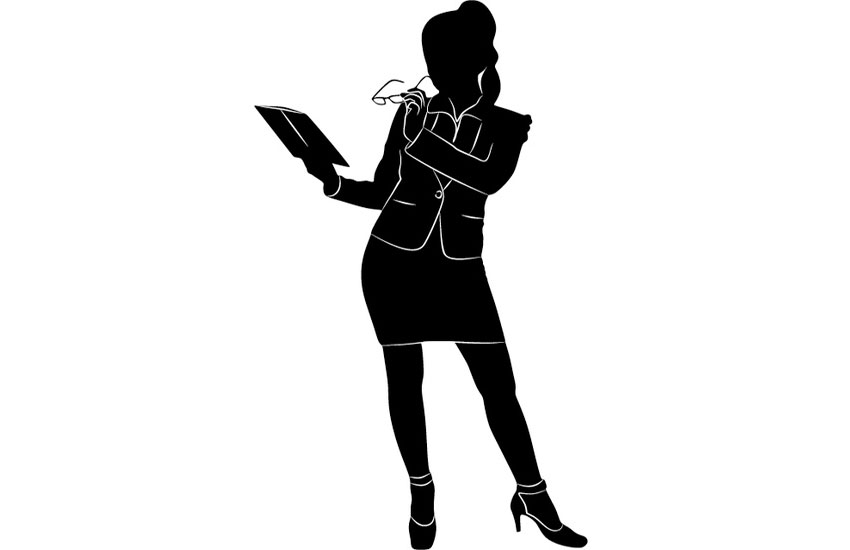 2. The Brand Influencer
The boss chick is the new madam boss in Nairobi. These are high-maintenance girls who pose as entrepreneurs and showbiz influencers with a big massive following by people with in places of showbiz influence or who simply have fat bank accounts and who have everything money can buy.
She is also an adventure lover who enjoys her leisure visiting the best exotic places in the world. The boss chick either has some business products, like beauty products, in her name or simply has a beauty spa where she can discreetly launch her other 'business venture'.
The boss chick is used by owners of a high-end lounges as influencers who will visit a given spot for money and out of her popularity have high-end clients visit the joint for a good buy.
This is not the girl who will ask you for petty cash for her hair or shoes. Once you hook up with her, be ready to buy a good car, a house at a classy residential spot, fly her to exotic places around the world and pamper her with all things the 'boss lady' life.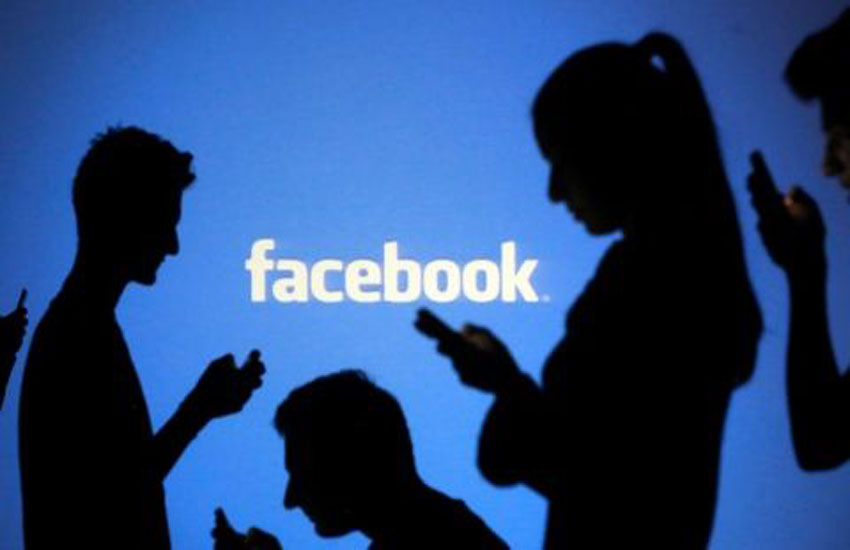 3. The Influencer and Youtuber
She's a glorified promoter. Saying you're an influencer is just another way of saying you're unemployed. Don't get me wrong, influencer marketing is a very powerful tool that many corporates and businesses are using.
However, the market is also getting saturated as new influencers pop out of nowhere every day – so clearly you can't make this your main stay.
There are so many people in the entertainment industry who are thriving by trying to pretend that they have a lot of influence through social media platforms. They try to use this to get into celebrity circles where they will claim they help create content for musicians and other influential personality hence the industry must recognise them.
Others run YouTube channels, not because they have passion for whatever they post but simply as an entry point to the celeb world where they will milk unsuspecting clients dry.
Related Topics