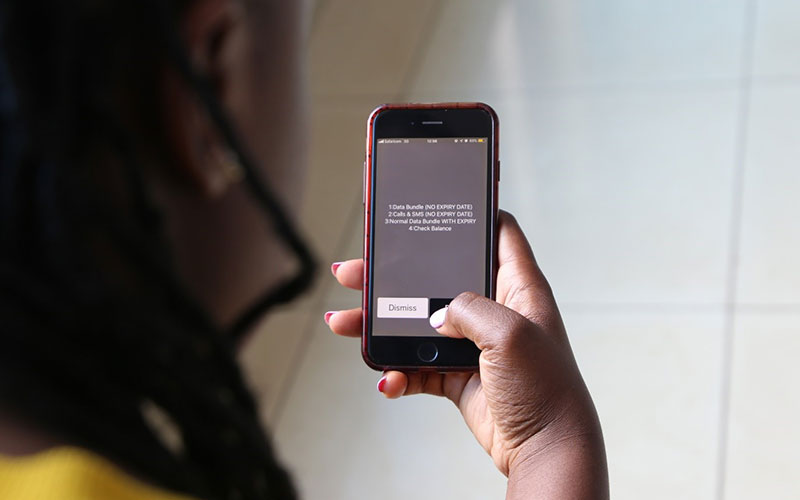 It's 10am, I am at the office, I log in to Twitter for the latest banter and bad puns here and there. I pull down my screen to refresh, and no new tweets are loading. Then it hits me, do I have data bundles? I think to myself, I must have. I bought 300 MBs yesterday and I am sure I haven't finished them because I didn't get the "Your Data Bundles is below 2MB" message from Safaricom.
But wait a minute, what time did I purchase the 300MBs? I rush to check the time stamp on Safaricoms SMS and I bought them at 9:48AM. Oh shoot! Given they were meant to last for 24 hours, they have expired and I hadn't even got to below 75Mbs. I want to cry, I am sad, I didn't exhaust my money! So now I need to buy more data, but this time, I have to exhaust all my data before it expires. Which reminds me, every time I think of doing this, I go crazy on the Instagram and Tiktok videos and I end up finishing my bundles before the day is over. Sigh! Such a struggle.
So when Safaricom announced that bundles were no longer going to expire, I was beyond stocked! No more playing Tom and Jerry with my bundles and time. Wooop! Who'd ever thought the day would come?
I mean, when you buy a pair of shoes, does your shoe guy tells you that your time to wear them is about to get done and they want to take back their shoes? Or worse maize flour? Do they come for the left over flour? In which case, this would never ever happen in a Lunje home lol.. You know what I mean.
Anyway, so here is the gist of these no expiry bundles. The good people at Safaricom realized that it pains people to have to lose bundles that people have bought with their hard earned money especially the way the economy is set up. So now, YOU decide how much YOU want to spend and they give you data bundles worth your money. Sort of like the milk ATMs in supermarkets, which as an FYI, was the inspiration behind this model and the best part is that you can spend as little as one bob!
Don't believe me? 1 bob can get you 2 MBs and 29 bob can get you 101 MBs.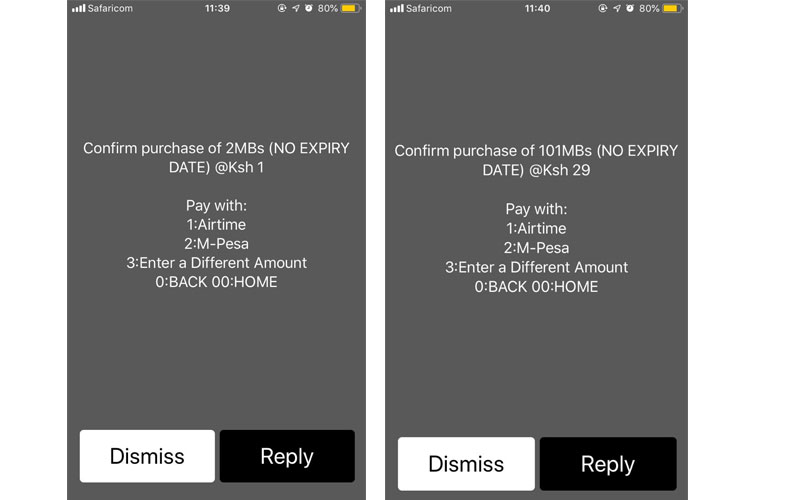 And there's more for people who love calling and texting. On this plan you get an extra 50% airtime on your subscription, again, WITH NO EXPIRY DATE.
In the Kenyan spirit of giving, they have also made it easy to share the fun with your friends, your folks, main or side chic by giving users an option to purchase for other phone numbers.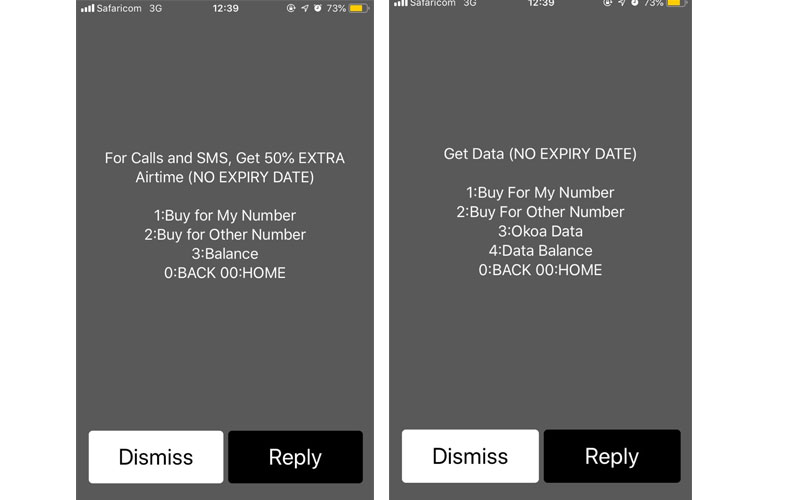 How do you go about it?
It's easy:
1. Dial *544# on your handset
2. Select 'Data Bundle (no expiry date)' from the menu
3. Select buy for own or other number
4. Enter the amount you wish to spend
5. Select your preferred mode of payment
6. You will receive a message with details of you purchase
Want to know on average how much you can get? Here is a break down from one bob to a hundred bob in multiples of 10.
Amount Spent
Data Bundles you get
Airtime you get
Ksh. 1
2 MBs
1.5
Ksh. 10
20 MBs
15
Ksh. 20
70 MBs
30
Ksh. 30
105 MBs
45
Ksh. 40
140 MBs
60
Ksh. 50
175 MBs
75
Ksh. 60
300 MBs
90
Ksh. 70
350 MBs
105
Ksh. 80
400 MBs
120
Ksh. 90
450 MBs
135
Ksh. 100
500 MBs
150
With Safaricom being this affordable, story ya kuflash imeisha sasa! Dial *544# and find out exactly how much data bundles or airtime your money can buy!
Related Topics