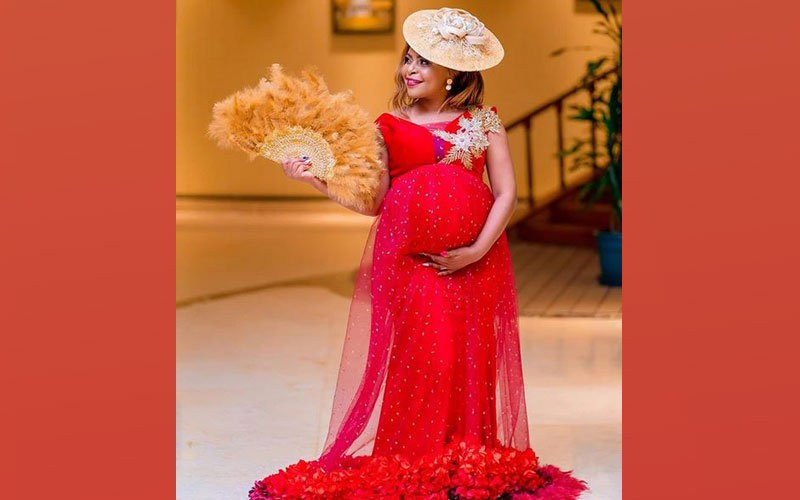 Celebrated gospel singer Linet Munyali alias Size 8 has finally shared details of her third pregnancy after keeping her fans guessing for months.
Taking to social media barely six months after losing her second pregnancy, the mother of one disclosed that her third pregnancy has faced a myriad of challenges.
"And to God be the glory! This far I can testify of His grace, His faithfulness, His mercy and love for me and my unborn baby," she wrote.
"I did not lose this pregnancy! Soon and very soon I will hold my baby in my hands because this far God has fought for us! The journey this far has not been easy full of hurdles but His grace has been our strength!" she continued.
The "Pale Pale" crooner narrated the struggles she has gone through, terming the pregnancy a miracle.
READ ALSO: I was so angry: Size 8 reveals pain of miscarriage
"Close family and friends know the complications that I've gone thru while carrying this baby yani this is a miracle! Tears of thanksgiving run down my cheeks as I post this knowing that only God has made it possible," she posted.
Size 8 has been married to NTV's CrossOver101 DJ Samuel Muraya, better known as DJ Moh, for six years now and they have a daughter.
However, after getting pregnant for the second time, the singer, unfortunately, had a miscarriage. Breaking news of her past miscarriage at the time, Size 8 revealed that it almost broke her marriage.
"The devil wants to break homes Jesus wants to build homes always remember that. Team up with Jesus and build and fight for your marriage, And I've come to know a miscarriage can actually destroy a marriage or shake it after miscarriage get counseling please," her message read.
Size 8 also offered some words of encouragement to women who are struggling to conceive.
READ ALSO: DJ Mo opens up about his wife Size 8's miscarriage
"To the women who are trusting God for a child I have so much respect for you. I think you're are stronger than 20 men and God will reward your faith in Him despite the challenges."
Related Topics