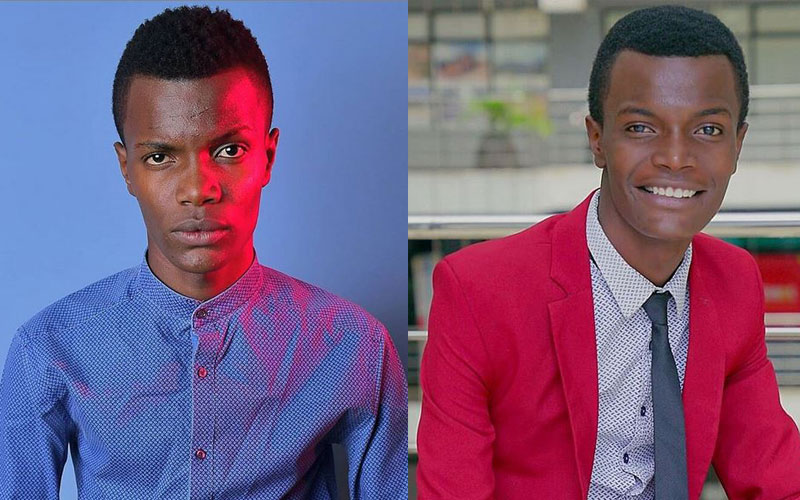 Popular actor Tyler Kamau Mbaya, popularly known as Baha from kids' show Machachari has expressed his sentiments after the long-running show was cancelled.
Responding to a fan in a question and answer session on his Instagram account, the 18-year-old aspiring film director, said that he is sad but glad he got the opportunity.
"Hi, how do you feel that Machachari has now been scrapped off from Citizen TV?" the fan asked.
"Tbh (to be honest) Manze inauma lakini we shouldn't be sad coz it's over…but celebrate juu ilihappen," responded Baha.
The show which will air its season finale this week has been on the airwaves for 13 years now.
READ ALSO: I started looking after my family at tender age of 13- Baha's touching story
It is reported that the show, which revolved around the lives of young children and how they relate with day to day life activities, had significantly lost viewership.
The show started as a kids' show but with time, the characters outgrew it.
"It didn't evolve to remain relevant to the target audience, and the best we could do is develop the story to come to an end so that we can start a new show for the same target audience. We had several counselling sessions, mentorship and preparations for them to move on," Royal Media Services production manager Stanley Ngige told Word Is.
Early last year, Tyler announced that he had officially begun a new role as a producer and his first production, a short film called 'My Slay Queen' was released shortly after.
"I am proud to say that my 1st production as a producer is finally done and ready for consumption. Enyewe nimelearn the hard way that #SinemaNiKazi both during production & post-production," he shared on social media.
Related Topics