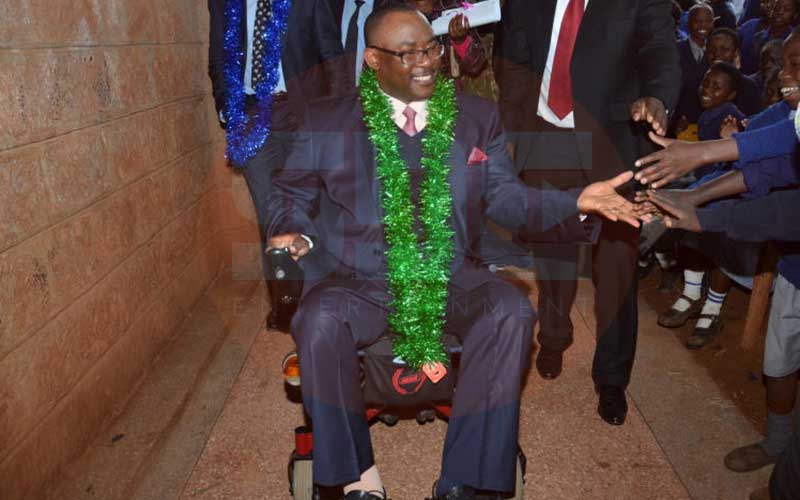 Westlands Member of Parliament Timothy Wanyonyi had never in his wildest dreams imagined he would be a politician, leave alone a MP after he almost lost his life in a carjacking incident about 21 years ago.
Filled with ambition and motivation, Timothy was fresh out of law school was working at his elder brother Moses Wetangula's law firm, Wetangula and Company Advocates when disaster struck and left him confined to a wheelchair.
"I had a young family, my children had just celebrated their first birthday, and my wife was not working. I was very new in the career, out of college saying when I get out there I want to be A, B, C, D I want to be like so and so," said Timothy.
During an interview with Citizen TV, Timothy recalled the horrific carjacking incident that saw his whole life come to a standstill.
"I heard someone shouting, shoot him. Something hit me in the back and all of a sudden I completely lost myself, I fell down. I tried to stand up, I couldn't. They put me on a pickup truck and rushed me to Aga Khan Hospital that very night.
"That was the longest distance I have ever travelled in my life despite Ngara and Agha Khan being just a kilometer apart.
"It was so painful, it was like I was not going to make it," he said.
Bad news
According to Timothy he didn't think his injury was as bad and after surgery, was hoping to heal and leave the hospital soon.
This however changed when his doctor informed him that he had a permanent spinal cord injury and may not be able to walk again.
After receiving treatment and being discharged Timothy resumed work but things were not the same.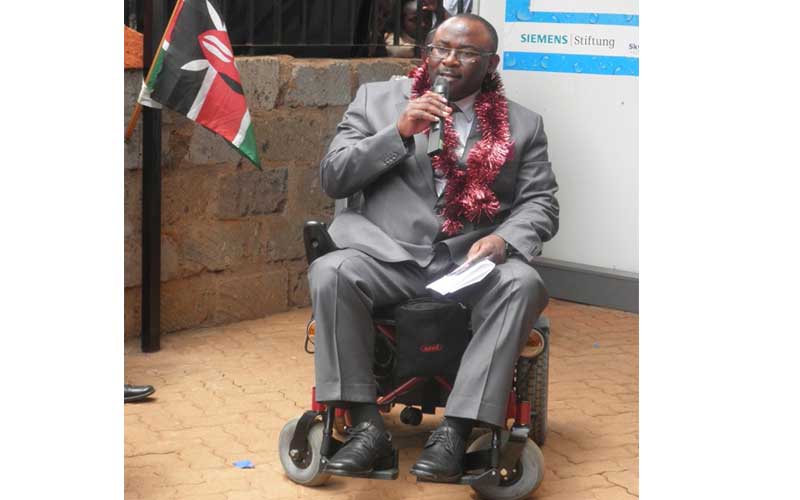 "In the office where I was working, they withdrew all my clients and files. I went to the office just to sit there. For more than a year I was in that office doing absolutely nothing. Later on when I confronted my employer who was my brother, I told him I don't like what is going on and he told me you know I'm trying to protect you. He said they didn't want to stress me."
Hostility
Frustrated, Timothy revealed that he began being hostile towards his wife, who never left his side. For a while, the MP pushed his wife away hoping she would give him the space he desired but she instead stuck by him.
"In the beginning I was very hostile. I resented her. I wanted to push her away but she kept on encouraging me. She would say no you'll be fine and all manner of things. She never even at one point showed any discouragement but I know she was suffering," he explained.
Hope
Timothy went abroad for a rehabilitation process which he says changed his life for the best.
With the counseling and rehabilitation going well, he says his wife was his strongest pillar.
"She was actually the source of strength for me, even when I came back," Timothy continued.
Filled with even more hope and ambition Timothy started his own law firm, Tim Wanyonyi and company Advocates Commissioner for oaths and even though he started off scared, he has been able to successfully keep it going.
As if this was not enough, Timothy went on to vie for a parliamentary seat under the ODM and won.
The Westland MP is now eyeing the Nairobi Governor's seat come the next election. Having worked in the government, Timothy says he understands Nairobi residents' needs.
"I believe I have something that I can offer and going for the governor's seat, I believe there is something those who have occupied that seat are missing. They don't understand city hall, they don't understand issues affecting people in Nairobi," Timothy said.
Related Topics