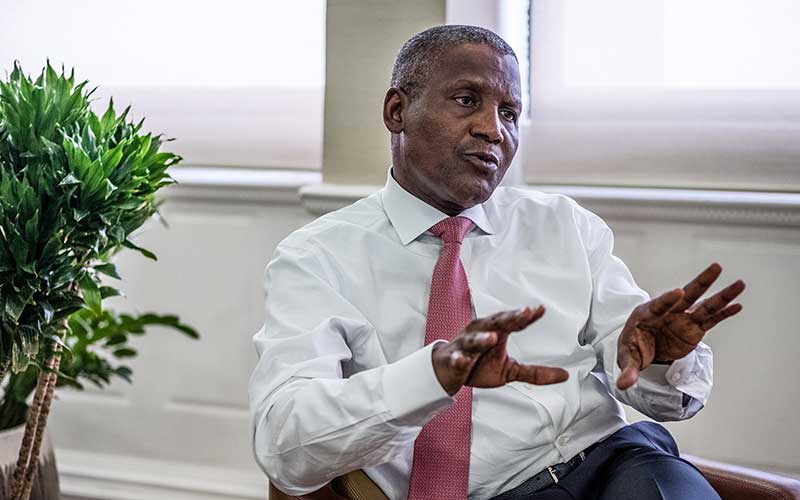 With an estimated net worth of US $10.3 billion, according to Bloomberg, Aliko Dangote is undoubtedly the richest man in Africa. He's also the world's richest black person. To put his wealth in perspective, that means his fortune is 2.9 per cent of Nigeria's gross domestic product.
The chairman and CEO of the Dangote Group, Aliko Dangote was born in 1957 to an entrepreneurial family in Kano State, Nigeria. His maternal grandfather, to whom he credits with instilling in him a business mind-set from a young age, was one of the wealthiest people in Kano State. His grandfather, Sanusi Dantata, made his fortune trading in commodities like rice and oats.
At just eight, Dangote was already a budding entrepreneur. He would purchase sweets with his allowance and sell them for profit.
"When you're raised by an entrepreneurial parent or grandparent, you pick that aspiration" he said in an interview with Forbes in 2015. "It makes you be much more aggressive- to think anything is possible."
When he graduated from university in 1977, Dangote borrowed $3,000 from his uncle and began trading in imported cement and agricultural goods such as rice and sugar. His ventures were so successful that he was able to pay off the loan in three months.
In 1999, he decided to shift to manufacturing- he built a sugar refinery and a flour mill. By his debut on the Nigerian Stock Exchange in 2010, sales had quadrupled to $450 million, according to Forbes. This made his sugar refinery the largest in Africa and the second largest in the world. Also flourishing, Dangote Flour had $270 million revenue."
READ ALSO: Bill gates attends wedding of Aliko Dangote's daughter
He later incorporated his companies to form the conglomerate known as the Dangote Group, which has interests in various sectors in Nigeria and across Africa including cement, sugar, salt, pasta, beverages, real estate, oil, gas, telecommunications, and fertilizer.
Dangote's meteoric rise holds a wealth of lessons for entrepreneurs. Here are some of the lessons we can learn from the richest man in Africa:
Invest in what you know
One of the key lessons in business is to invest in what you know. Don't be tempted to invest in what appears to be cool and trending, unless you really understand the specific industry. Dangote didn't stray far from what he'd learned from his grandfather, trading in household goods such as sugar, rice, and cement.
He understood this business well, and presumably, he knew where to buy his goods from and where to sell them. This is one of the reasons that his ventures were so successful in a short time span.
Crush your competition
The 15th law in the 48 Laws of Power is "Crush your Enemy Totally." To be successful in business, you should seek to crush your competition by any means necessary.
Dangote is known to employ various tactics against his competitors, one of which is price crashing. He has thrived by dropping prices of major commodities, which leaves his competitors gasping for breath.
This strategy creates a near-monopoly in key commodities for him.
Jump to the next curve
Don't get complacent, after mastering the initial simple business, be ready to jump to the next curve. Irish philosopher and management futurist Charles Handy said that companies come to a natural end if they don't recreate themselves during good times.
This means that you should always be on the lookout for ways to innovate and enhance your business. Dangote did this by moving from importing to manufacturing.
Don't isolate yourself
In business and in life, you can't be a success if you isolate yourself. Like the popular adage says, your network is your net worth. Networking is one of the most important skills of an entrepreneur. As Robert Green, the author of The 48 Laws of Power puts it "Isolation exposes you to more dangers than it protects you from - it cuts you from valuable information."
READ ALSO: Manu Chandaria: 12 lessons I have learnt in my 90 years
Dangote is known in Nigeria for attending various social events and gatherings. He's a member of Nigeria's most exclusive clubs, where he frequently hobnobs with the who's who in the country (including competitors) - which enables him to subtly learn others' success secrets, strategies, intentions, and even weaknesses.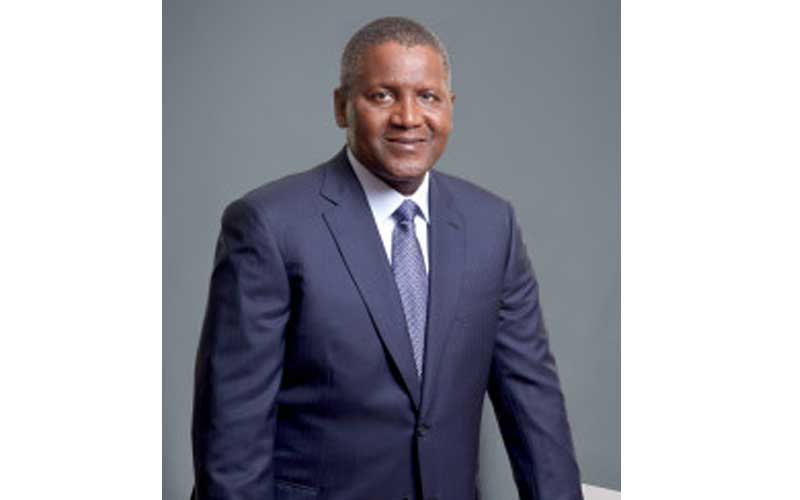 With the information gathered, he makes his subsequent moves like a grand chess master.
Diversify your investments
One of the reasons why Dangote was so successful is because he diversified his investments. The Dangote Group has ventured beyond its initial interest of cement, sugar, and flour to have stakes in real estate, telecommunications, steel, oil, and gas.
Having a diversified asset portfolio spreads your risk and increases your chance of success. While diversification can't guarantee that you won't suffer market drops, but it protects you from losing more money. If one asset loses money, the other investments will make up for those losses.
Have friends in high places
To reach the level of success that Dangote has, you have to make friends with powerful people. Dangote is skilful in maintaining friendships with Nigeria's powerful leaders by making donations to political campaigns and funding several political parties.
For instance, Dangote donated millions of dollars to President Goodluck Jonathan's 2011 political campaign. This ensured that he had unfettered access to the President and he could, therefore, have an influence on policies which affect his business.
Work with smart people
If you're the smartest person in the room, then you're in the wrong room. To be successful, you should surround yourself with the smartest people you can find. In an interview with a Nigerian newspaper, Dangote said: "I always hire people who are smarter than me."
READ ALSO: University education isn't everything: 12 lessons from Safaricom CEO Bob Collymore
Many entrepreneurs have the misconception that they don't need people who can outshine them, and therefore employ people who are malleable and accepting of direction. You can't afford to think like this if you want to achieve success at Dangote's level.
When hiring for your business, your goal should be to come up with a team of excellence and provide an environment conducive for them to flourish. Their success will be your success.
Related Topics