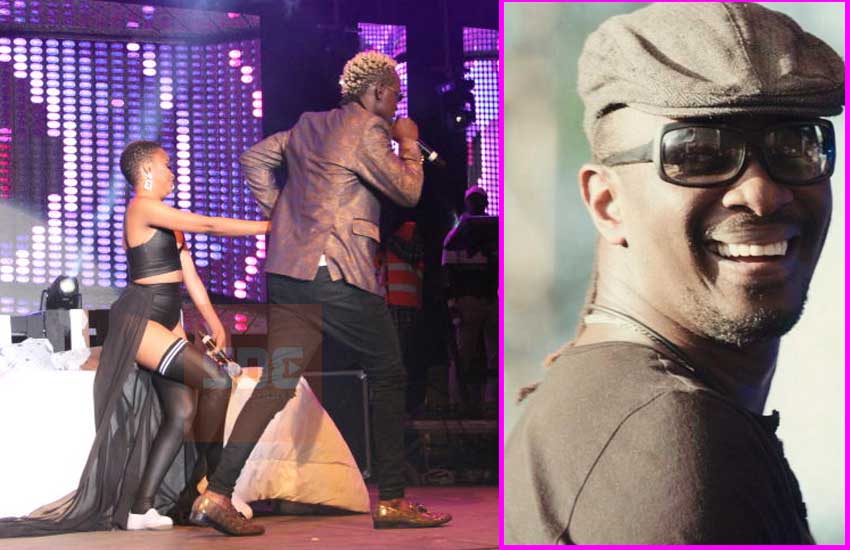 The controversy surrounding Willy Paul's raunchy dance routine with Tanzanian songbird Nandy has drawn in veteran Kenyan musician Nameless.
Commenting on Willy Paul's photo with Nandy on stage at Choma Na Ngoma, Nameless posted that the Saldido boss is yet to unleash his true self.
"Lakini, kijana utatuonyesha mambo! Na pia naona ako na matuta," wrote the musical giant.
A cheeky reference to a viral rant by Neno Evangelism Centre founder Pastor James Ng'ang'a who went on a tirade last week over 'disrespect from his bishops.'
According to Pastor Ng'ang'a, the said bishops lamented the said preachers were 'forgetting their place' despite starting out in his church with rags and 'matuta' (three-strand-twist).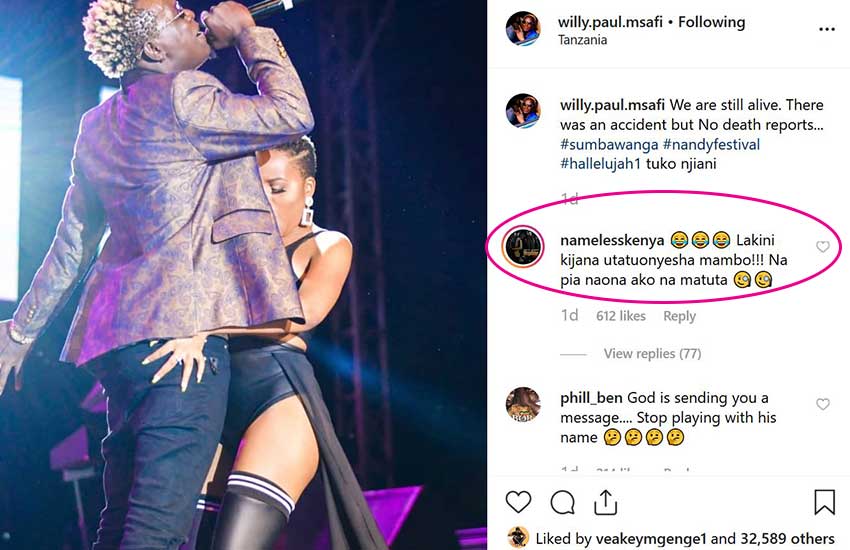 The party continues for Willy Paul
May 31 was a night that saw the two Njiwa and Hallelujah hitmakers gyrate in a magical dance that flirted with thousands of revelers who thronged KICC for Radio Maisha's much-awaited annual festival.
He is currently in Tanzania courtesy of an invite to perform at the much anticipated Nandy Festival Sumbawanga.
Contrary to earlier reports claiming that the two were in the Coaster tour bus that overturned as they headed to the festival, the bus only had the singer's dancers and backup crew.
The bus was among an entourage ferrying musician Willy Paul, Juma Nature, Whozu, Stamina, Nandy, Barnaba, Roma, Billnass and Ice Boy.
It overturned before coming to a stop.
Related Topics