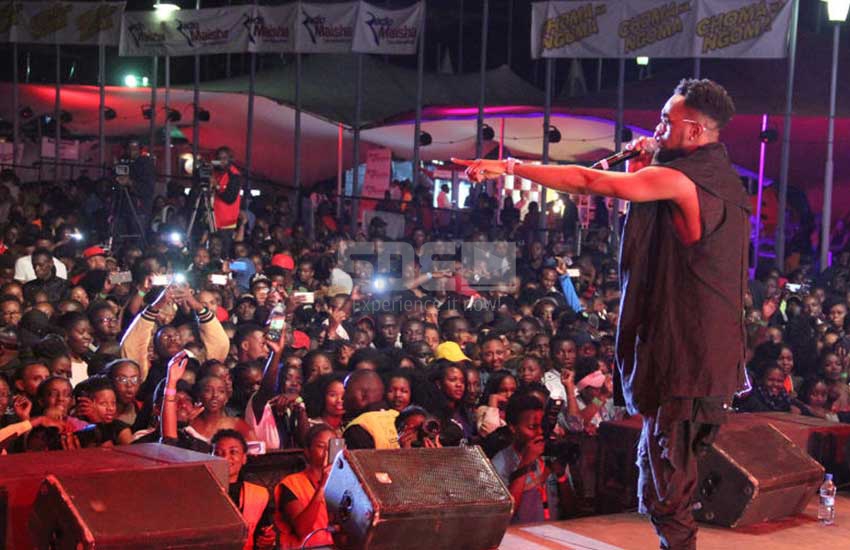 All roads on Friday, May 31 led to the Kenyatta International Convention Centre for the much awaited second edition of Choma na Ngoma Festival courtesy of Radio Maisha.
As early as 5 pm, throngs of music lovers had started making way to the majestic grounds where Nigerian reggae-dancehall star Patoranking, Tanzania princess Nandy, Congolese songbird Alicios, Kenyan afro-band Sauti Sol, Saldido boss Willy Paul and Hart the Band among others were expected to perform.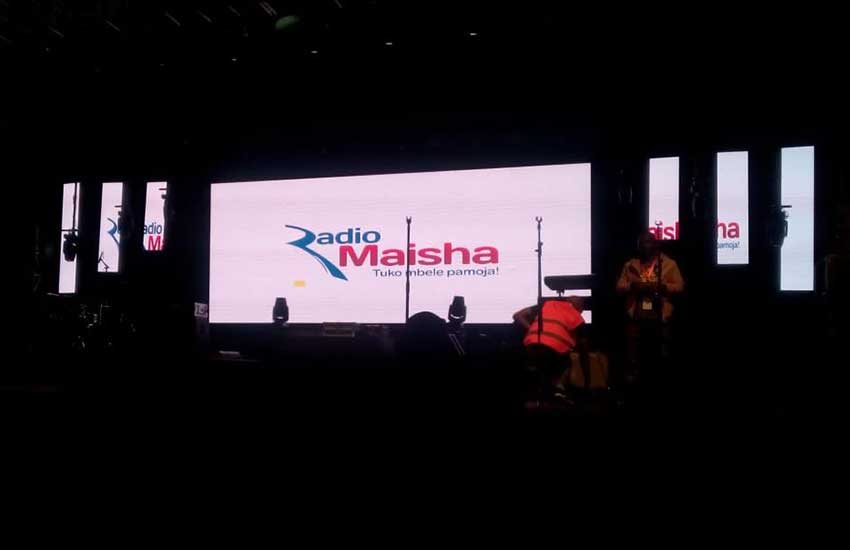 When the gates swung open at 6 pm, the mood inside KICC was that of great expectation that the annual event that celebrates African contemporary music and food would live up to its billing.
And it did.
From the centrally located stage, wide dance floor, very accessible food courts to exquisite VIP and VVIP sections, Choma Na Ngoma's set looked pristine.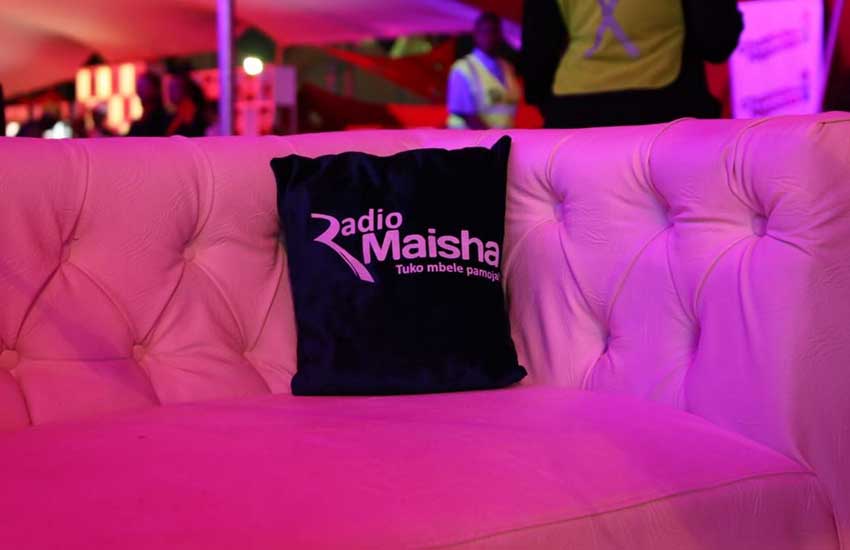 To the right beamed EABL with an infinite choice of throat quenching drinks that went for amazingly cheap prices.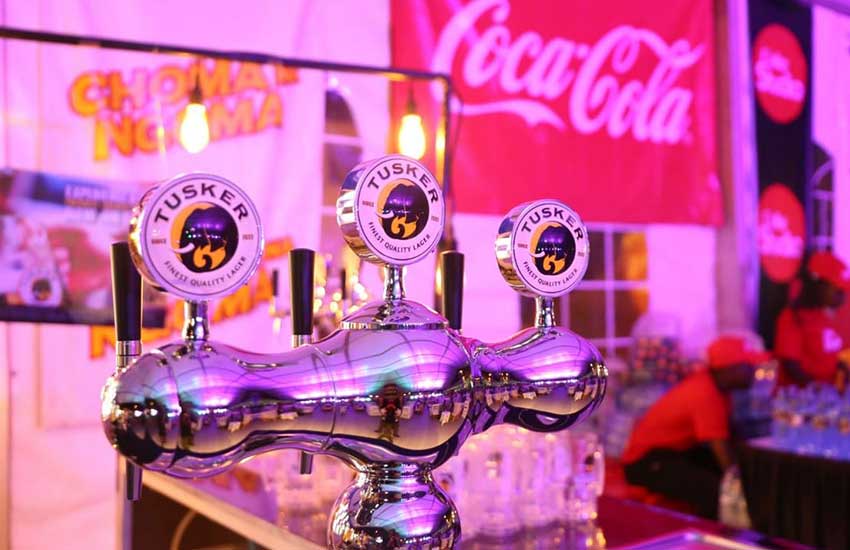 A step further, tucked next to a great eatery, Coca Cola eased in with an assortment of refreshments including a new mystery Fanta drink set to hit the market soon that was handed to all revelers for free.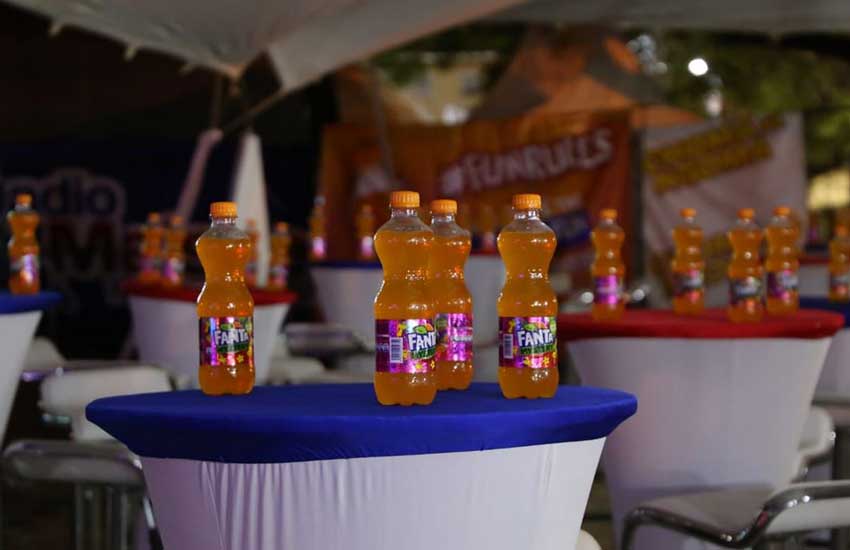 Overlooking the stage Home Boyz's set with a relay of talented Dj's set the party going as the clock tick-tocked to 7:00 pm. Huge screen beamed images to all corners.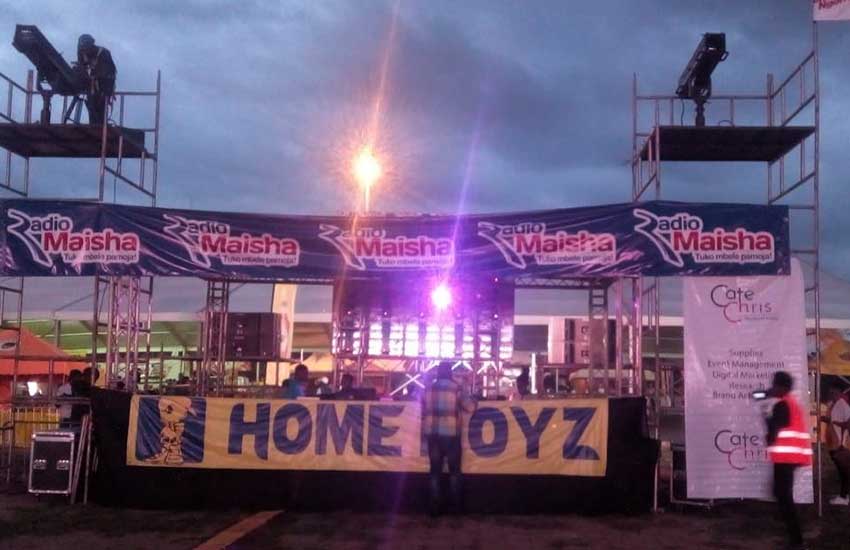 8 pm: A mild drizzle whizzed past KICC as thousands unperturbed demand for more as the show majestically geared itself up for the strong line-up scheduled to hold it down until 6 am Saturday, June 1.
First on stage was Lafrique. The band turned the part higher with an exemplary acoustic performance.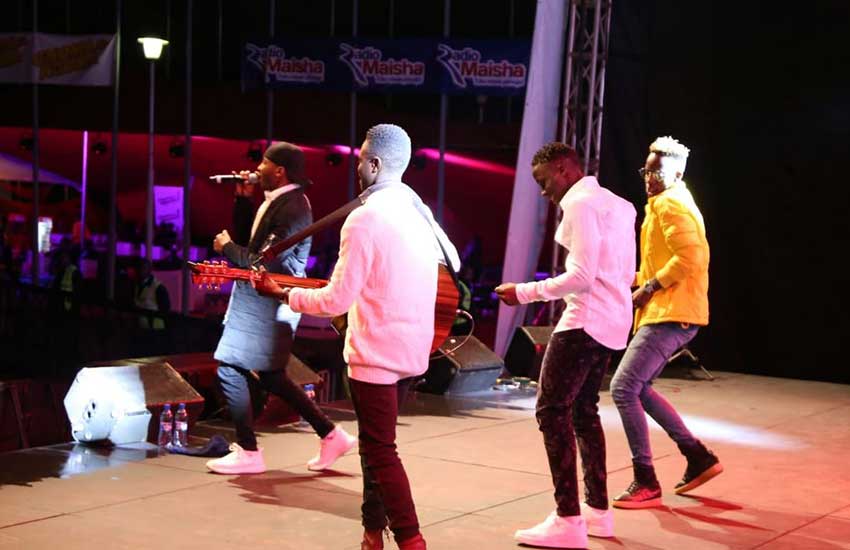 The energy was something else!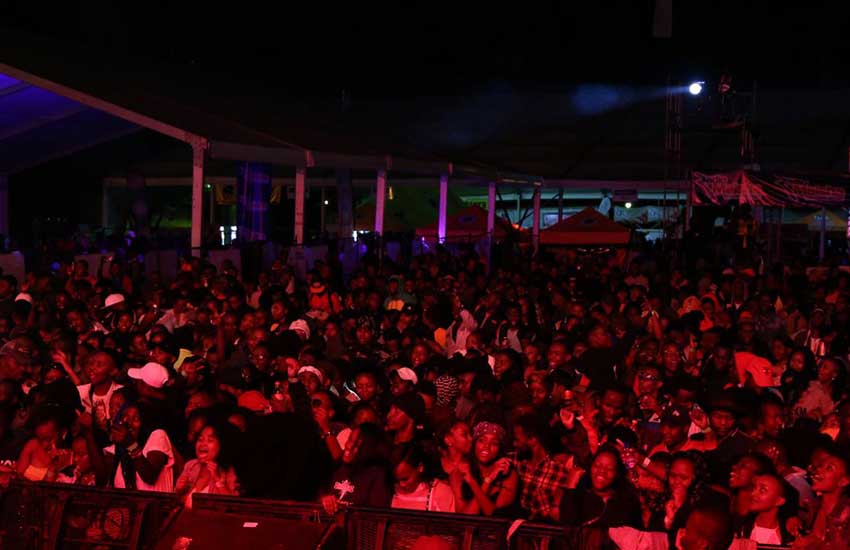 After which new entrant on the showbiz scene Star Icon took over.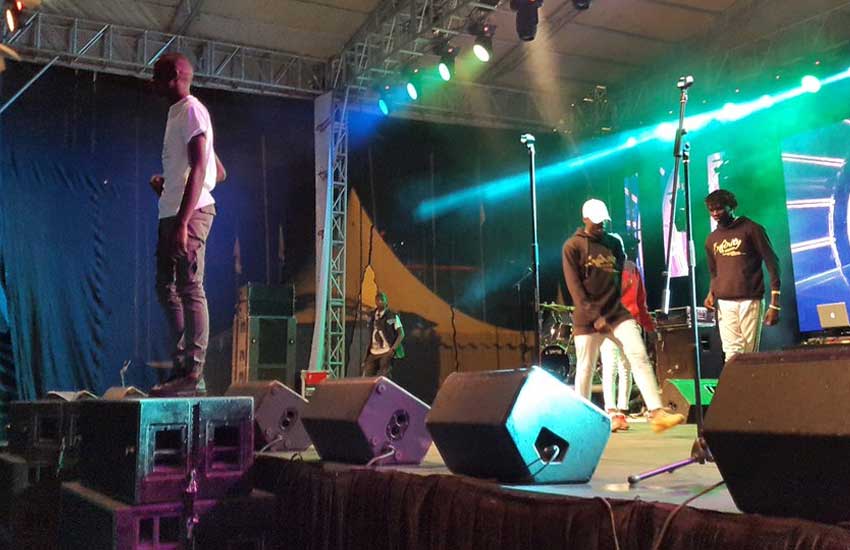 Then came songstress Alicios whose stage was sweetly primed by Movement Band and adoringly appreciated by the fans who showed much love to the singer as she crooned her way into the hearts of thousands.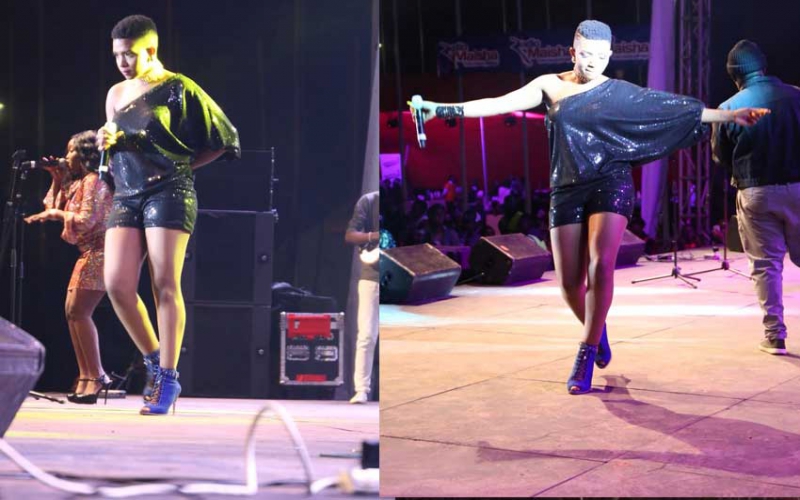 Nandy the self-proclaimed African Princess was not to be upstaged. With her legendary dance strokes and voice, she took the night by storm.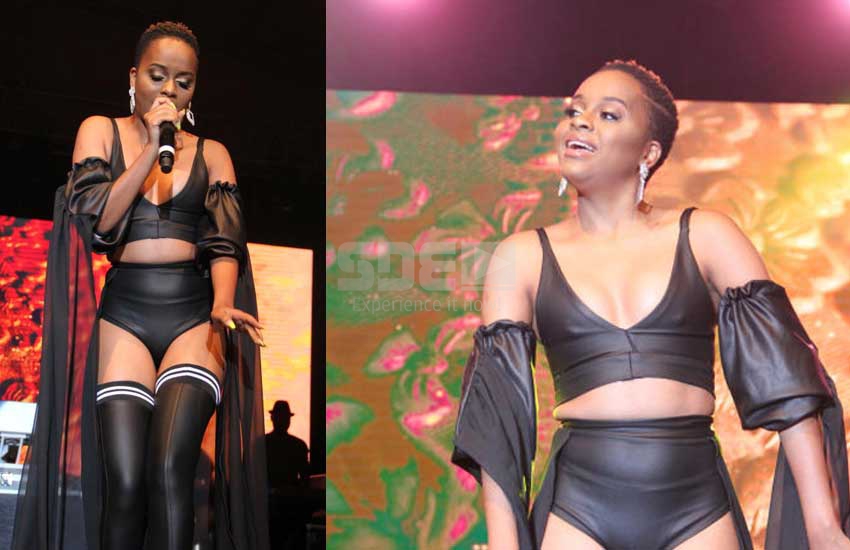 Like a performer that he is, Willy Paul alias Pozze literally brought fire to Choma Na Ngoma with his duet with Nandy that shook KICC! Their Njiwa chemistry was the talk for hours!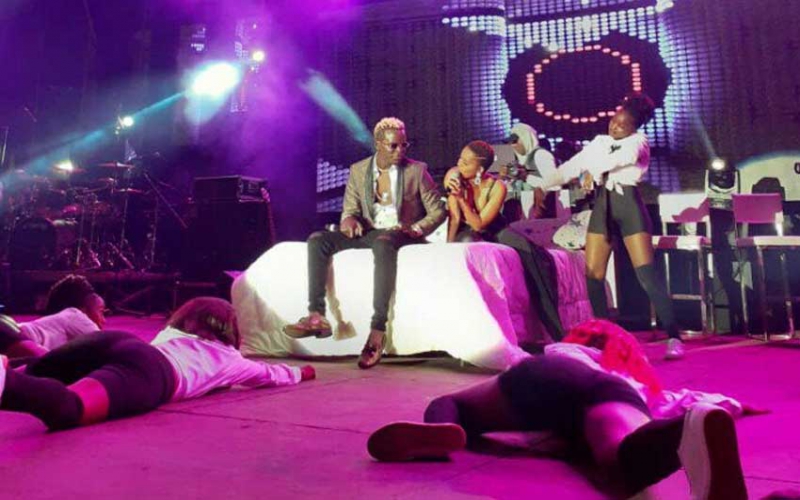 Then came Sauti Sol. The band is such a force to reckon with. Period.
Their appearance alone was enough to send Choma Na Ngoma revelers in a frenzy.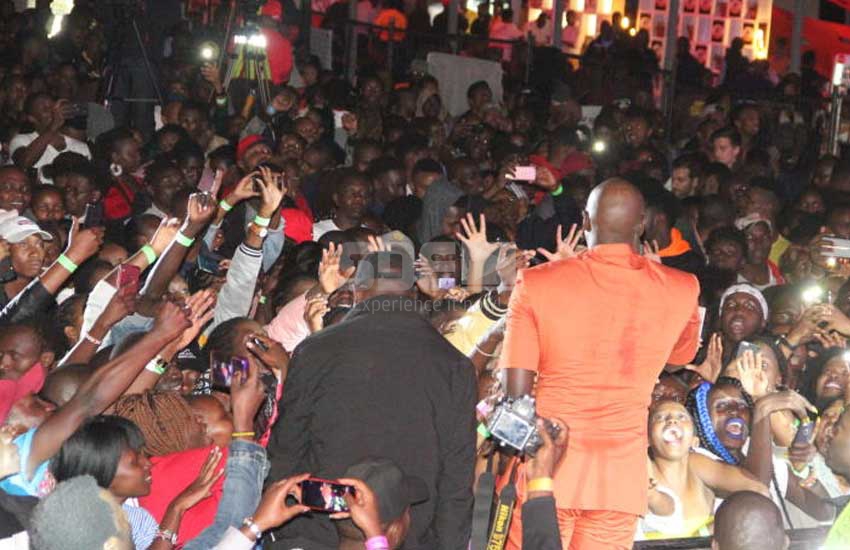 It was not all about them though, they brought in Sol Generations during their performance and showed the world why they are the big thing to watch.
Did I mention Patoranking also glided in for a classic Melanin duet with the band?
With that entered the man of the hour, Patoranking.
He took the mantle and ran with it as he ushered Madaraka Day with a special musical extravaganza that he diced into a journey in and out of his latest album Wilmer.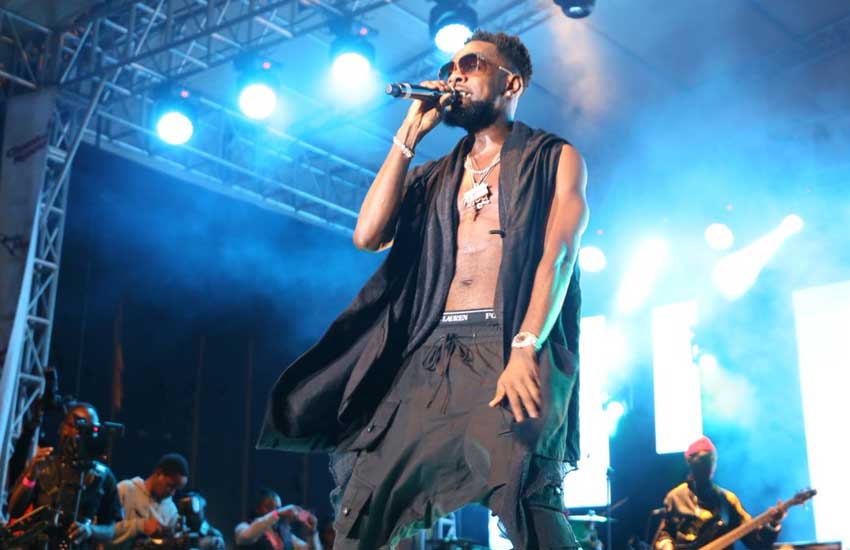 A master in his own craft, Patoranking delivered a performance of the ages for over 30 minutes by holding his own save for a three-member back up group and a saxophonist who went and beyond to deliver a smooth performance.
By all accounts, the singer treated his legion of Kenyan fans to his vintage sound to a dice of new works that are already reverberating the charts. Superb.
Last on stage was Hart the Band who got thousands who turned up to Choma Na Ngoma singing along to their catchy hit 'Uliza Kiatu' as the sun made its first attempt to break away from the grip of darkness at a far.
Related Topics