The name Muchatha is often used to describe Kenyan villages. To others, the word is synonymous with ushamba and remoteness.
But did you know that many living in Nairobi cannot afford life in neighbouring Kiambu?
In Kiambaa, about 17 kilometres from the capital city, lies Muchatha, a relatively quiet area that many tend to make jokes about. But the area is not only quasi-urban, but life here also is not cheap. People in this supposedly rural backyard pay as much as Sh50,000 in rent, the same rates as those of the leafy suburbs of Nairobi.
"Who told Kenyans we are washamba? Our rentals are equivalent to that of middle-level estates in Nairobi. You can easily get a good bedsitter for Sh6,500 in Umoja estate, but that can't get you decent housing in Muchatha," says Joseph Njoroge, a resident.
Kelvin Kariuki, a boda-boda operator believes many people just use the name Muchatha as a description of a typical Kenyan village.
"I guess its use has nothing to do with the actual place. There are many people who call their villages Muchatha. But in reality, they have never been to the real Muchatha and may not even know that such a place exists, or where it is located. It is the same way we call each other 'Chairman' when we want to solicit favour, but the person we are calling so is of course not a chairman of anything," says Kariuki.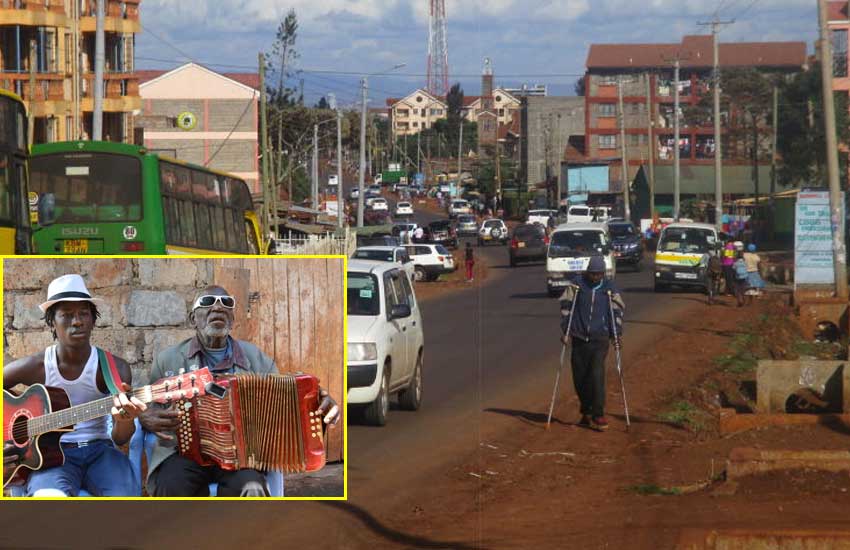 The hustles and bustles of Muchatha are like that of any other town or shopping centre - Some tulevis, mama mbogas, food kiosks, usual mung'etho guys and boda-boda business. But behind the stereotypical façade is the untold story.
Muchatha accommodates a big number of Nairobi workers and is preferred by people seeking privacy and tranquillity. It is no surprise that the 14 Riverside Drive complex terrorists lived in Guango estate in Muchatha, where they coughed over Sh40,000 in rent.
Cheapest bedsitters go for Sh7,000, while the average monthly rent of a one-bedroom unit is more than Sh11,000. Three-bedroom houses are rented for between Sh25,000 and Sh30,000. Bungalows in gated estates like Clifftop go for Sh50,000 per month, while, bungalows for sale go for over Sh8 million.
Jane Kanini, a housewife has lived here for about five years. She says that one thing she loves about Muchatha is privacy and tranquillity.
"Muchatha is not remote. It is a classy village. The locals here live like they are in shags, but those who have rented or bought homes lead an urban life. The problem is that there is very little interaction between these two groups," adds Kanini.
She observes that "Newcomers shop and look for entertainment outside Muchatha. When get home they drive straight to their respective homes. The locals on the other hand around a dozen clubs or so and mung'etho bases. So, a casual observation gives the impression it's an average shags, but that is not the case".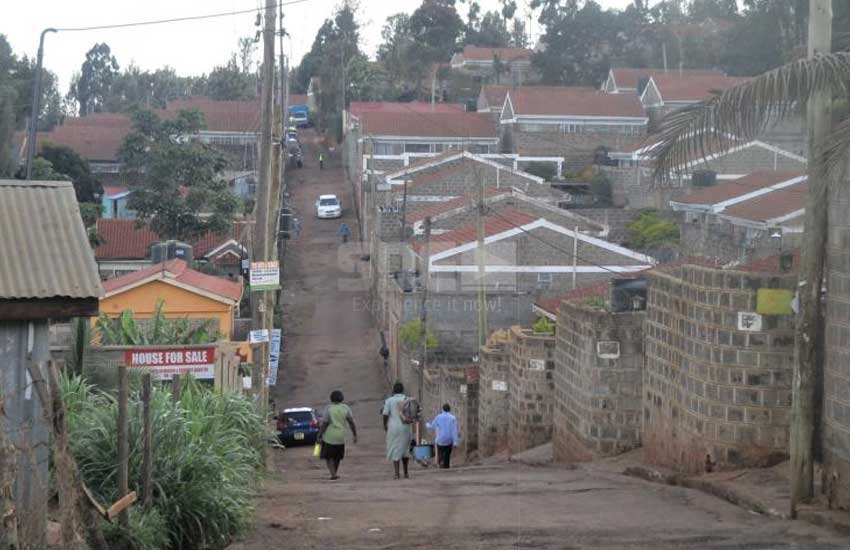 But what is the history of Muchatha? Does the name have a meaning? Legendary Kikuyu musician Paul Wanganangu explains how the place became popular.
The 89-year-old Wanganangu says the place was initially called Gituamba, but during the colonial period, locals were kicked out of it. They relocated to nearby bushy areas where they cleared Michatha trees and then named the place Muchatha.
When others moved back, they changed Gituamba to Muchatha. And when Wanganangu sang hit songs in praises of Muchatha, it became the official name of the place and even popular.
"I released Kwa Maiko in 1959 that talked about all manner of jobs at Muchatha. Then in 1960, I released Gituamba Kia Muchatha that is about a lady from this area whom I loved. Then there was Ndiari Rui Maithinga that praised Muchatha ladies. The three were hit songs and even today they are favourites of one-man guitar singers. This made Muchatha more popular and people fell in love with the name and place and somehow, it became the name of every other village," Wanganangu says.
Related Topics