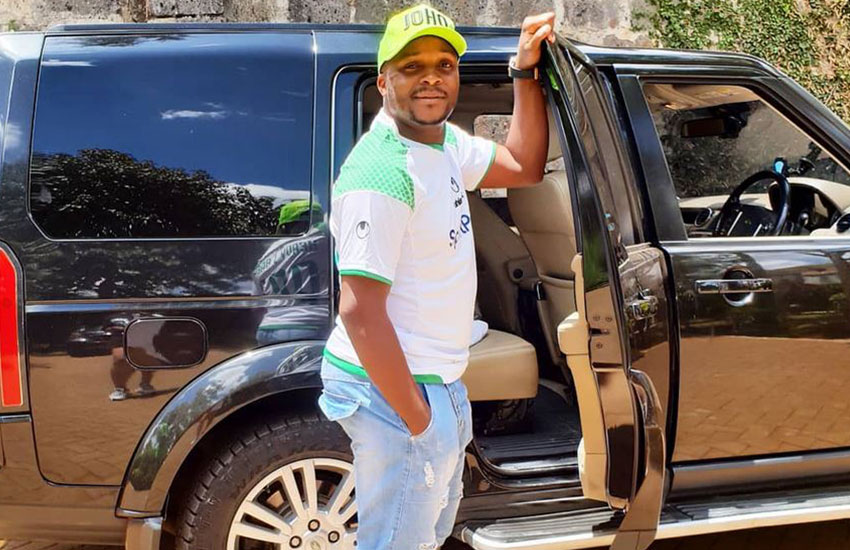 Comedian Felix Odiwuor alias Jalang'o has revealed that he was warned against building his mother a house.
Addressing Alex Mwakideu, Jalang'o narrated that after his father passed away, he decided to build his mother a house but was told it was against Luo traditions.
Jalang'o explained that according to the Luo, it was taboo for him to build her house and flouting the norms meant courting death.
The only remedy, he said, was for his mother to marry another man before moving to the house.
The funny bone, however, shrugged the demands aside and went ahead.
"Mwakideu mimi naweza kwambia hakuna kitu kama uganga. Hakuna kitu kama hiyo. Sijawahi amini kwa sababu unajua kuna zile tamaduni za ndani kabisa ambazo watu wanakuambia hii haiwezi fanyika kabla hii ifanyike. Kama wajaluo tuko na utamaduni mwingi sana ya kwanza ilikuwa siwezi mjengea mamangu nyumba.
"Nikawaambia kama mungu ambaye namatumikia ataniua kwa sababu nimemjengea mamangu nyumba, wacha nife. Mpaka sahii nangoja kufa kwa sababu nimemjengea mamangu nyumba.
Read Also: Jalang'o the man - How his father struggled to see him succeed
"Kwa sababu wanasema kijana mkubwa ndio anafanya sijui nini na unapomjengea kwa sababu babako alikufa lazima apate mzee mwingine ndio awe mzee wa kambo ndio aweze kumtoa mama kwa nyumba yake kwenda kwa hio ingine…
"So mimi na kichwa yangu mbaya nikamnunulia mamangu shamba na nikamjengea watu wa kijiji wakalia najiingiza kwa shida nikawaambia wacha nife. Mpaka sahii niko na wewe hapa," said Jalang'o.
Touted as one of the richest radio presenters in the republic, Jalang'o lost his father just hours after landing his first gig at Kiss 100.
"When my dad died he told me one thing, I have a letter from my dad before he died because I could not even afford to go bury my dad when he died.
"The same day I got my very first gig at Kiss 100 is the same day my dad died. Caroline called me and told me Jalang'o you are replacing Nyambane when she hung up my mom called and told me your dad is gone. That's how sad it was for me," he narrated.
Related Topics