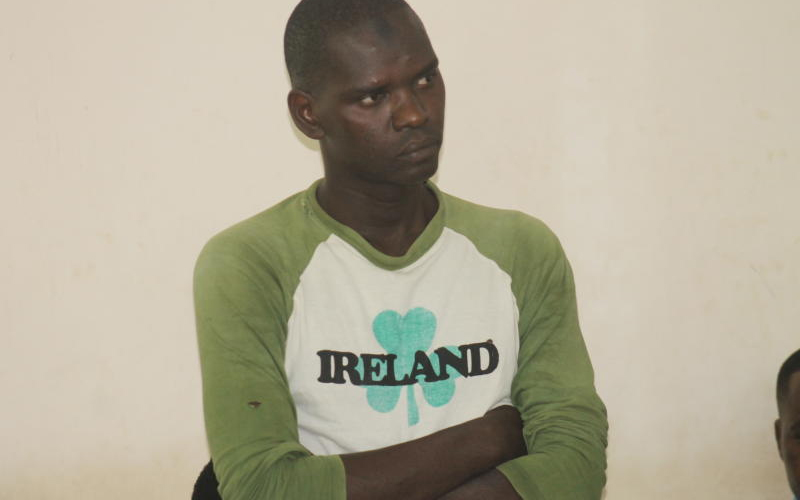 A Malindi court has sentenced a middle-aged man to ten years in jail for sexually assaulting a mentally ill boy in Magarini Sub County.
Furaha Charo Kazungu (pictured) was accused that on October 10, 2015, at Mambrui village, he unlawfully used his finger to penetrate the anus of the boy — an offence of Sexual assault contrary to section 5(1)(a)(i)(2) of the sexual offences act number 3 of 2006.
"Sexual assault covers a wide range of unwanted sexual behaviour which is always used by offenders as a way to assert power and control over the victim and in some context it is illegal sexual control that usually holds host upon a person without her or his consent," said the court.
According to the court, the act was an assault of sexual in nature which violated the sexual integrity of a person and that the complainant suffered from some mental incapacity and the element of consent could not have arisen.
The magistrate said that the victim had testified to the court that his anus was penetrated into by the accused.
"There are several types of sexual assault which will be involved such as sodomy, so there is a possible object penetration and that particular action was conducted on the anal section on the complainant and the object used in the penetration was the penis so the entire prosecution evidence corroborated well," she added.
She also said that the accused was a neighbour and a well-known person to the victim and that the court found the identification to be positive adding that the clinical officer's medical document showed that the penetration did occur and slight injuries had been sustained.
In mitigation, the Charo told the court that there was a land dispute between the two families and that is what made him be framed. The magistrate, however, said that the issue was not raised during cross-examination.
Related Topics