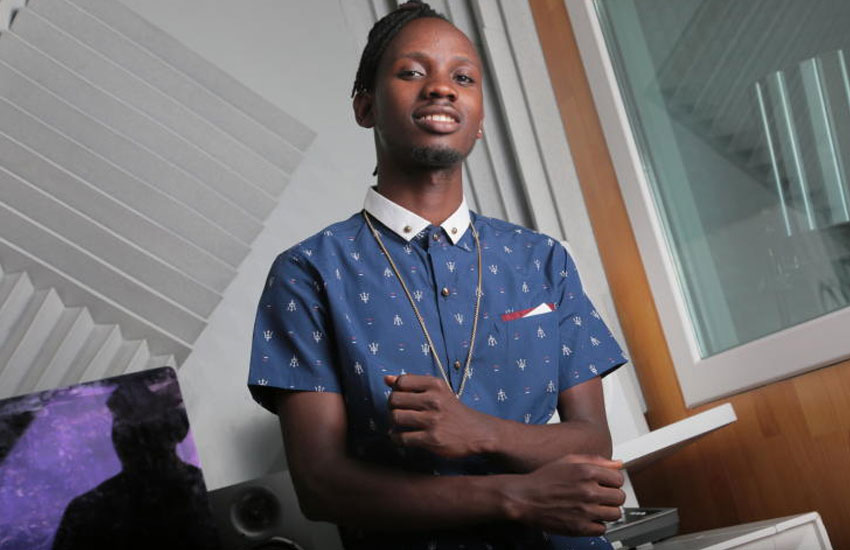 One in every two hit songs that have come out of Wasafi Records has been produced by the talented Iraju Hamisi Mjege, better known by his stage name Lizer Classic.
You would recognise from the "Ayo Lizer" drop at the beginning of the popular hit tracks. It is this success that has led him to work on Coke Studio Africa Season 6.
"I have always loved music but I wasn't always a producer. I was a singer first then I became a producer out of curiosity. I knew if I would be able to produce my own music, it would save me money and give me freedom to make my own music the way I liked it," Lizer tells of how he started out.
The 30-year-old producer, who celebrated his birthday on the Coke Studio recording set here in Kenya, drew inspiration from one of the most popular Tanzanian music producers like the late Roy who helped put Tanzanian music on the map. He produced songs for people like Mr. Blue, Matonya and the likes who were big in Tanzania then. Lizer credits Roy, who largely influenced his earlier style, which led him to find his footing and own sound.
"Although over time, I found that I loved to produce music for other people and I didn't like to sing anymore. Then, my music performed very well in my hometown Kigoma, even to date, people remember me. But by the time I moved to producing, I was yet to break out as an artist in Tanzania as a whole," he says.
The East African record producer began his fruitful career 10 years ago in Burundi. Within years of working there, he worked with big regional artistes like Sat B, Big Fizzo, Lolilo, Emery Sun and Rally Joe. Great works that won him Producer of the Year award in Burundi in 2014.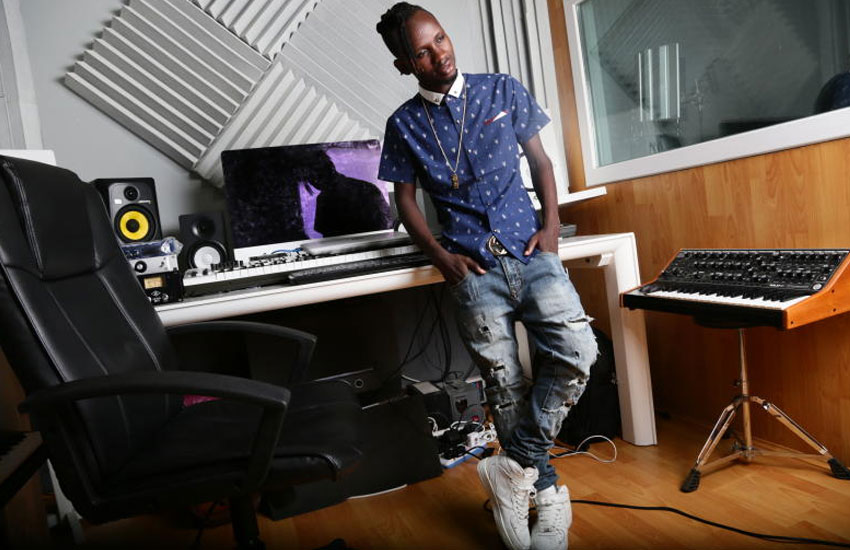 It was while working with Lolilo that he met Diamond. "At that time I was among the most sought after producers in Burundi, Rwanda and Congo. Their collabo, which I worked on did well in the region and Diamond loved my work. Later on, he reached out informing me of his plans to open up a studio in Tanzania and asked me if I would like to work for him," he remembers.
But he wasn't so enthusiastic about the offer. "I declined the offer then lying to him that I had a contract in Burundi. I was already big in the region I was working in and I didn't know how I would perform back home in Tanzania. I was comfortable. Afterwards, during a political unrest, I moved back home. Upon my arrival, I hit Diamond up and asked him if the offer still stands, luckily for me it did," he says.
Having been used to his own production freedom, he found it tough to adjust to the label's expectations and style.
"For years, I had had my own style of recording music and here I was being introduced to a different one. They allowed me to try my style on some tracks. My first track, Kwetu by Rayvanny did extremely well, which convinced them to let me do my thing," he says.
He has since produced hit songs like, Sikomi, Eneka, Hallelujah, Waka, Kijuso, Kwangwaru, Show Me, Tuachane, Zilipendwa, Jibebe all by WCB artistes and A Boy from Tandale, an album by Diamond Platnumz - all of which have made him one a well-known producer in East Africa and beyond.
Related Topics