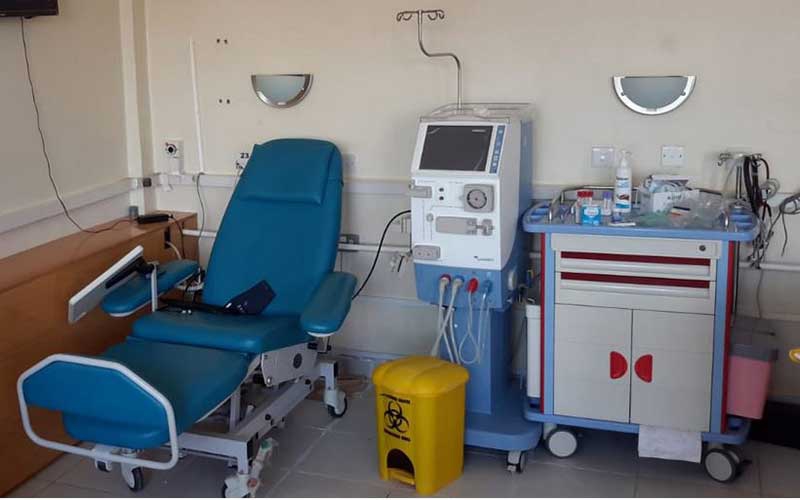 When Professor Chris Lukorito Wanjala of the University of Nairobi got very ill in Bungoma in the wee hours of October 14th last year, his wife of half a century, Sarah Wanjala was at a loss – not of words, but of action.
The nearest fully fledged hospital that can deal with life threatening emergencies – such as what the Don of Literary Criticism in East Africa was experiencing (Prof Wanjala complained of extreme chest pain, was experiencing difficulty breathing and said as his almost last words 'clean me up; my tongue is getting heavy, soon I won't be able to talk at all') – is the Moi Referral and Teaching Hospital.
Yet the Level Six MRTH is a two hour road ride and three counties away from Bungoma.
One has to transverse from Bungoma-Kakamega-and-Nandi to finally access the facility in Uasin Gishu.
And so that dark October usiku last year, at about 4 a.m. as Sarah left her husband (for ten minutes) in a small 'mini-hospital' institution to make the call to airlift him to the city (Nairobi), the smiling don, with whom this writer worked and traveled often with on educational PEN Club trips (alongside PEN Kenya president Khainga Okembwa) passed on, peacefully but painfully.
It is with this realization that the entire Western region of the country has no fully fledged hospital, yet the Abaluhya are a humongous population – with statistics from the World Urbanisation Project putting the 2018 population of the people of Bungoma at 1, 630, 934 (and those of neighbouring Kakamega at a whopping 1,660,651).
'Those are over three million of our Kenyans,' says Ashok Mehta, the Vice President of Strategic Business Expansion for the Lifecare Hospital Group, a recent entry into the health care and hospital business, 'and they need affordable and highly accessible health and hospital services.'
It is in this geographical niche, between Kisumu and Eldoret, that LifeCare Hospitals has put up a level 5 referral facility in Bungoma, on a five acre piece of land. The Multi-specialty hospital has been running for the last 2 years and is scheduled to unveil an upgraded facility in May 2019.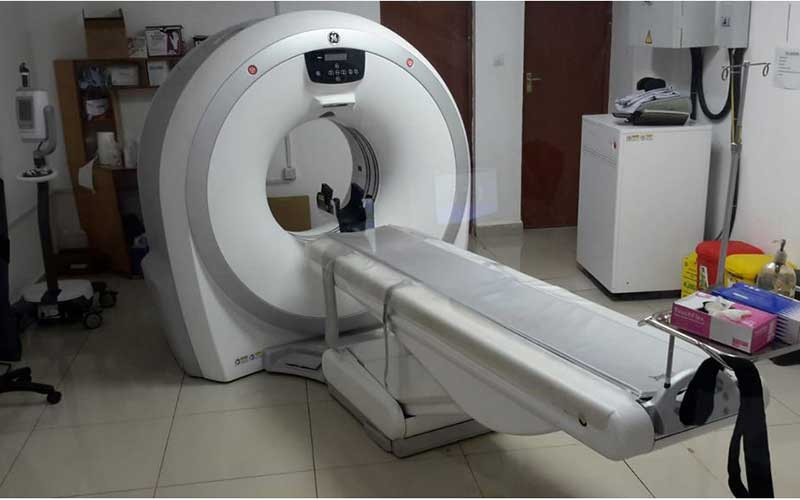 Currently the facility is in its initial stages of installing two world class modular theatres and state-of-the-art Intensive care unit. Making LifeCare hospital the largest hospital that Western Kenya has ever had since Independence.
'We started with a 65 bed capacity, with the aim of expanding this to 110 beds by May 2019,' explains Mr. Mehta. 'We will have an ICU unit in a sterile and temperature controlled environment, with advanced MRI machinery and medical surgeons and specialists on standby.
LifeCare Hospital also offers services like dialysis for diabetics, that this region of Kenya has not had before – which leads to a lot of long distance suffering for patients who need to access this treatment, almost on a weekly basis.'
Ashok gave the example of, say, a bodaboda rider in Bungoma who gets involved in a road accident, is grievously hurt, but survives the first instance of impact.
'Such a man is almost doomed, just because of the distances involved (and lack of facilities) that make the difference, often, between living and dying. If he does not die on the roadside, someone has to get an ambulance – that will then take at least one and a half hours to a big hospital (like MTRH) in another county. Once there, bed availability comes into play, farther complicating a life-and-death situation.'
Mr. Mehta showed us some of the high-end medical machinery that Lifecare has imported (from India, Dubai, Germany), including the 1.5 Tesla MRI (Magnetic resonance Imaging) that is three to four times better and faster than the other MRI machines in the county.
The hospital also offers complete Dental and Optical services with a full-time Dentist and Ophthalmologist, complete Cardio Diagnostics which include ECG with the Holter monitor and the treadmill heart test. Other key services include Endoscopy, minor and major surgeries.
Related Topics